Diezani Breaks Silence On Shady Oil Deal With India
Diezani Alison- Madueke, immediate past former minister of petroleum resources has finally reacted to the allegations of involvement in a shady multi-million oil deal with India.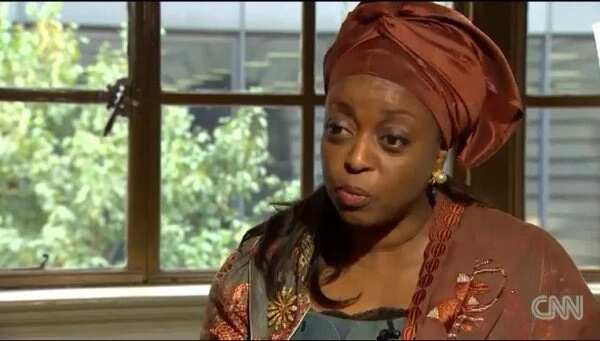 A former minister, who is currently undergoing treatment in London, has discharged accusations made by Ajjampur R. Ghanashyam, the Indian High Commissioner to Nigeria, to the result that, as minister, she "sat" on a $15 billion oil deal, defining it as false, groundless and libelous.
READ ALSO: Buhari Constitutes Panel To Probe Diezani
[article_adwert]
Diezani, who spoke through her lawyers, Messers Chike Amobi and Co. said the Ghanashyam's acrimony towards her was due to the denial of the Nigeria's authorities to let the Indian company, Oil and Gas Commission Videsh Limited (OVL), to default on its prescribed responsibility to give a $6 billion investment, (around RS 36, 600 crore) in an 180,000 barrels (bpd) Greenfield refinery and 2,000 megawatt power plant, or railway line, from East to West of the country.
The UNION knows that if the request has been accepted, India will deceive Nigeria in the agreement. In a comment presented to the newsmen in Abuja by her legislators,
Alison-Madueke said that she was not the minister in 2006 when the Indian companies signed the said contractual deal with the government and as such could not have received any signature bonus either as resident of the country or minister of Nigeria.
The former minister also said she had no personal reason to sit on the contract and questioned why the High Commissioner will pick to malign her rather than praise her for acting dispassionately in recommending refund of the said signature bonus to the Indians when the matter was brought to her attention at the twilight of her tenure as minister.
READ ALSO: Nigerians React To Buhari-Diezani Trip To London
Noting that Ghanashyam's statement was aimed at damaging her reputation "for her insistence on protecting the interests of the people of the Federal Republic of Nigeria, and for not acceding to inappropriate requests of his country to be relieved of its contractual obligations to Nigeria," Alison-Madueke demanded "an unequivocal apology and a complete retraction of the libelous statements" against her.
It should be noted that following the directive of President Muhammadu Buhari the Economic and Financial Crimes Commission constituted a four-man panel of crack detectives to probe all the NNPC accounts which were managed by Diezani
Source: Legit.ng