Boko Haram And ISIS To Take Libya And Attack The Vatican
On Monday, August 24, Nigeria warned the United States and other nations that the Islamist group, Boko Haram, has already dispatched the first of hundreds of its fighters to chaotic Libya to help the Islamic State of Iraq and Syria (ISIS) in an effort to take control of that Arab country.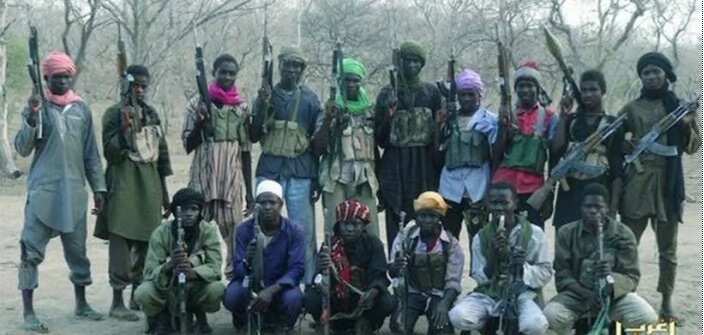 The jihadists are also making claims that they and their ISIS comrades may launch attacks on European cities, especially the Vatican.
The group, whose name translates to English as 'Western education is a sin', has deployed well over 200 troops with advanced weaponry to bolster ISIS's forces in northern Africa, thereby affirming the claims of those who say there was a growing alliance between the two merciless groups.
According to Jeff Pierce, a former police department counter-terrorism unit commander, Boko Haram had initially sworn allegiance to the Yemeni-based al-Qaida group, known as al-Qaida in the Arabian Peninsula. However, with the victories of ISIS in Iraq, Syria and other locations, it was not surprising to intelligence agents when Boko Haram decided it was time to join up with the Islamic State.
READ ALSO: On This Day: Bomb Blast In Abuja Kills 18, Leaves Dozens Injured (Pictured)
[article_adwert]
Fighters of ISIS who continued their battles in the Middle East, are now fighting to take control of Libya, which has been thriving in a bloody civil war since the fall of the dictator Colonel Moammar Gadaffi. The jihadists have continued their battle in Libya, because they believe that it is an excellent location from which to initiate an invasion to Europe.
Vincent Pollard, a former police counter-terrorism unit commander, says that with more new terrorists pouring into Libya to support ISIS, their leaders are bragging on social media websites that they will use their victory in that African nation to launch an invasion to Italy, perhaps attacking the home of the Roman Catholic Pope in the Vatican.
Pollard noted: "There are been threats made against Europe before, but now Isis leaders and their associates have taken to identifying their prized target: the Holy City in Rome," said Pollard. "Isis has also created a series of illustrations and messages for the Internet including one that shows the black flag of Isis above the Vatican and the Catholic symbols replaced with Muslim designs and artwork."
Abu el Gandal Barkawi, a man claiming to be a soldier of Allah, told ISIS's supporters in a message on Twitter to "go to Rome through Libya." The man also wrote: "The weapons of the Ottomans were launched and have surrounded Rome after conquering Libya to the south of Italy. Who wants to take Rome and Andalusia has to start from Libya."
READ ALSO: VIDEO: Boko Haram Suspect Who Disguised As Woman Turned Out To Be Nigerian Soldier
ISIS has sought the strengthening of its ties with Boko Haram in the recent months amid signs that its overstretched forces are beginning to be beaten back across the Middle East. In June, ISIS declared territory seized by Boko Haram in Nigeria as its West African province.
Jacob Zenn, a Nigerian counterterrorism expert, told the media in Africa that between 80 to 200 of the Boko Haram Islamists are currently fighting alongside the jihadists in the Libyan city of Sirte, which ISIS calls its capital in North Africa. The Nigerian government's press office added: "There have been reports in recent times of some Nigerians departing to join terrorist groups especially in the Middle East and North Africa."
Meanwhile, Chad has continued in its intensified effort to bring the insurgency of Boko Haram to an end. On Wednesday, August 26, 10 suspected Boko Haram members were tried in Chad, over their supposed roles in twin attacks that killed 38 people in the capital N'Djamena in June.
Bruno Mahouli, the city prosecutor general, said that the suspects are blamed for criminal conspiracy, killings, willful demolition with explosives, fraud, unlawful possessions of arms and ammunition, as well as using psychotropic substances.
The trial, which holds in a closed-door setting, is expected to continue for eight days, after which the accused will know their fate. One of those accused is Mahamat Mustapha, also known as Bana Fanaye, a Nigerian who, according to the Chadian government, was the brain behind the June 15 suicide blasts that affected a school and a police building in the Chadian capital, killing 38 people and leaving over 100 wounded.
Source: Legit.ng