Dikko Abdullahi Reveals What Buhari Told Him
The just retired Comptroller General of Nigeria Customs Service, Dikko Abdullahi has explained what president Muhammadu Buhari told him after receiving his letter of resignation yesterday.
Abdullahi, who spoke with journalists after his resignation, also advised top government officials in Nigeria to take a cue from him and leave office while the ovation is loudest.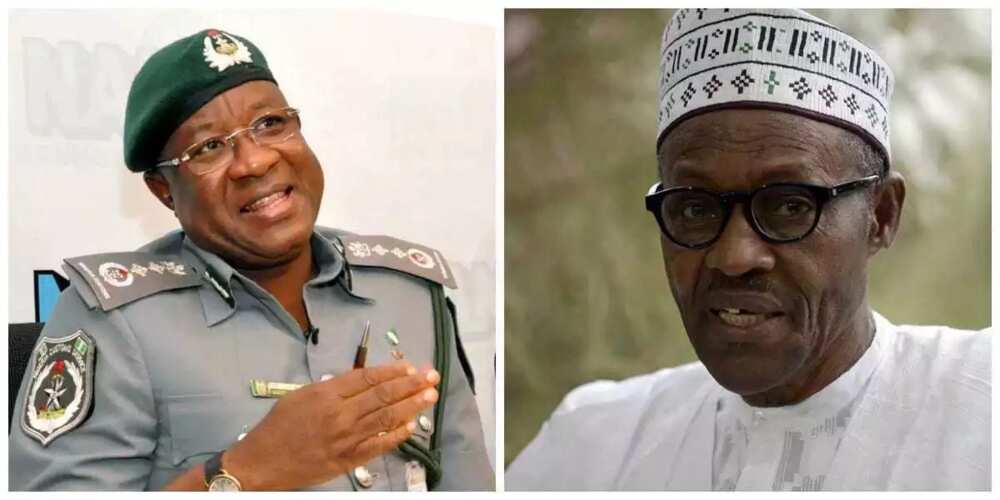 The retired CG said the president also asked him never to hesitate in contributing to the nation's development as a revenue officer.
READ ALSO: Customs Boss Set To Resign, Notifies Buhari
[article_adwert]
"He has told me at any given time I feel giving advise as a revenue officer that I should not hesitate. So, which means I'm still around," he said.
In the letter conveying his acceptance of the retirement, Buhari said the Nigerian government appreciates Mr. Dikko's service to the national in the last six years.
Mr. Abdullahi also noted that he is not scared of being probed as he and his team have done well.
"Revenue appreciated by 20 percent from when I took over and the officers that did the work are still around and I think that the NCS, I stand to be corrected is the only service that is fully automated in the system of operation," he was quoted to have said.
READ ALSO: Buhari Accepts Customs Boss Resignation
"The time I'm leaving is the time I feel those young ones that have developed the software can up and manage the software. So that is basically the reason and I'm sending out this signal to all those who have stayed put."
"Don't stay until you they asked you to go. When you feel you have done so much and you believed in the system you have built, then why do you stay? Why don't be an umpire? Leave by the side and watch and advice," Abdullahi added.
The retired comptroller general had earlier in the month written to the president indicating his desire to voluntarily retire from service with effect from August 18, 2015 and further explained the real reason he decided to quit.
Source: Legit.ng