What OBJ And Buhari Discussed During Their Meeting
Former president Olusegun Obasanjo held a closed door meeting with President Muhammadu Buhari on Friday, August 7, at the presidential villa.
According to a PM News report, there is speculation that the closed door meeting was connected with the earlier visit by Turai Yar'Adua to Obasanjo in Abeokuta, Ogun state capital.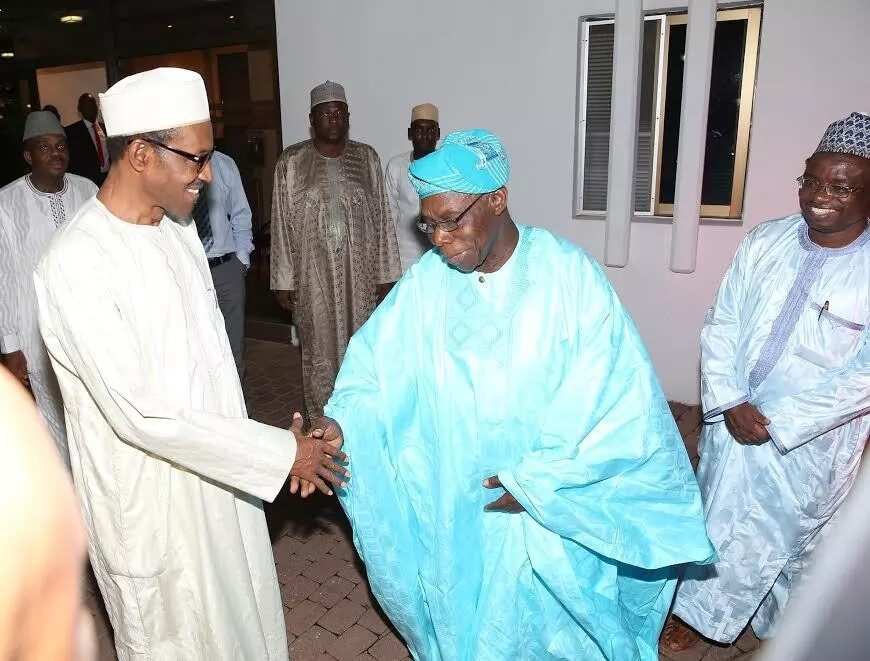 Reports claim that Obasanjo's night visit to Buhari was to intercede on behalf of Turai, the wife of a former president of Nigeria, late Umaru Yar'Adua.
During Turai's visit to Obasanjo, she had reportedly complained that her family was having some problems with the "Buhari people".
READ ALSO: Buhari Welcomed Obasanjo, Sanusi, Others At Aso Rock
She was also said to have pleaded with Obasanjo to prevail on Buhari not to harass or victimize her family members or those who worked with her husband.
Obasanjo reportedly discussed other matters of national interest and offered to help Buhari with the probe of the immediate past president, Goodluck Jonathan.
Obasanjo's visit came less than 24 hours after Jonathan met with Buhari.
He had earlier stated that the problem with Jonathan's government was that they were turning Boko Haram into a religious issue, saying: "it is not a religious issue."
Source: Legit.ng