Boko Haram Releases New Video
The deadly Boko Haram sect has released new beheading video, making more threats against the government of President Muhammadu Buhari.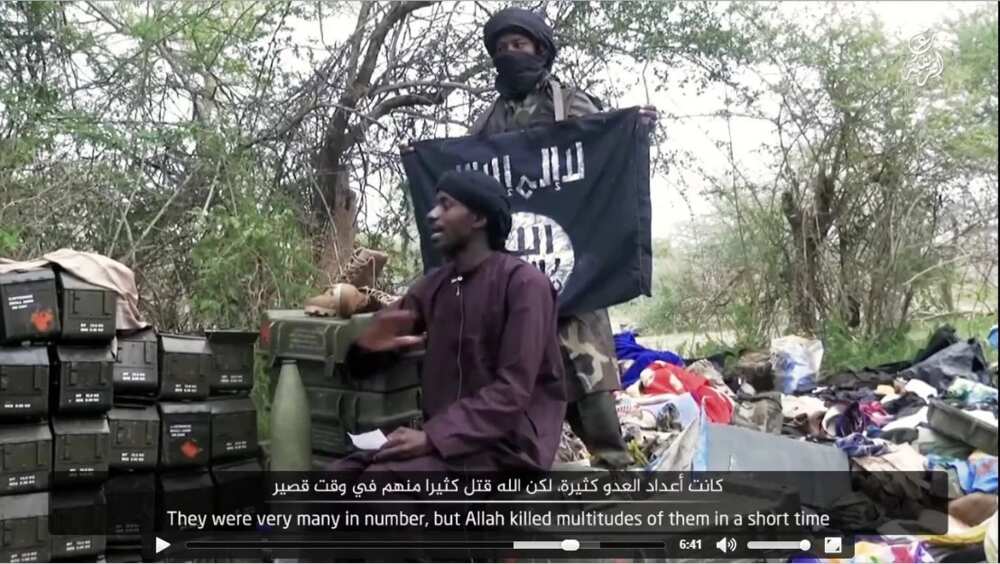 The militants unveiled a video showing part of their main battle tanks, armoured personnel carrier and huge artillery arsenal, which they recently captured.
The video also shows the beheading of a Nigerian police officer. They also made a call to all believers of Islam to join them in fighting against the current government.
It should be noted that the video was unveiled few hours after President Buhari pledged to crush Boko Haram by the end of 2015.
Buhari made the vow during the gala lunch held in his honour by the President of Benin Republic, Boni Yayi on August 1. In their speeches, both leaders spoke on the need to counter Boko Haram.
READ ALSO: Buhari's Visit To Benin: Nigeria's "37th State" Will Help Defeat Boko Haram Before 2015 Ends
Boko Haram set a terrifying precedent by releasing another gruesome video of a beheading on July 10, 2015, since it pledged allegiance to ISIS.
Following the announcing of alliance with Islamic State Boko Haram group renamed itself the Islamic group empire in West Africa, or  'West African Province' of the Islamic State (in another translation).
The insurgents addressed Nigerians , saying: "Good news to all my brothers everywhere those who raised the banner of tawhid ( editor's note: declaring or preferring belief in one God and the unity of God).
Brothers, be patient as we face the Nigerian army and (the) African Union.
Allah will destroy them. For this reason, my brothers, I give you this good news.
Your brothers fought against the taaghoot (editor's note:means to " cross the limits, overstep boundaries," or "to rebel.") by attacking their barracks.
They were many in number, but Allah killed multitudes of them in a short time.
They wanted to kill us with these weapons, but Allah gave them to the mujahidin (one engaged in Jihad).
See these munitions? Allah took it from the taaghoot by His strength and gave it to the believers. So, brothers, don't be lazy, wake up and fight against the tawaghit. 
Give your blood to Allah in order to raise the flag of Islam.
READ ALSO: Boko Haram 'Rebrands', Calls Itself Islamic Group Empire In West Africa (PHOTOS)
Brothers, you already know our covenant with Allah. Don't weaken, wake up and work for Allah.
This Jannah you know of, you cannot enter it until you've worked hard and fought against the tawaghit.
Allah said: "And fight them until there is no fitnah () and the religion, all of it, is for Allah." (Al-Anfal:39).
Allah also said: "And those who disbelieved are allies of one another. If you do not do so, there will be fitnah on earth and great corruption." (Al-Anfal: 73).
If we don't fight the tawaghit, there will be fitnah on the Earth.
Brothers, wake and fight the tawaghit.
The tawaghit said they drove us out to Sambisa. Everyone knows that this place here is not Sambisa. We are still present everywhere we had been before."
Check out more photos from the video below: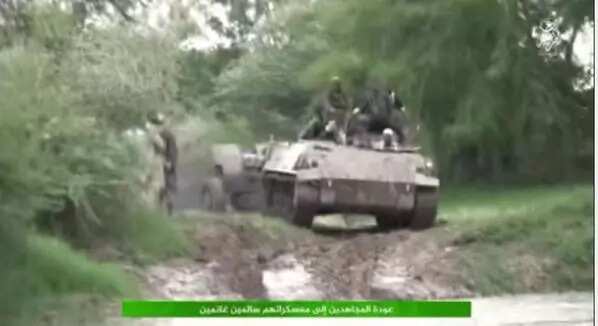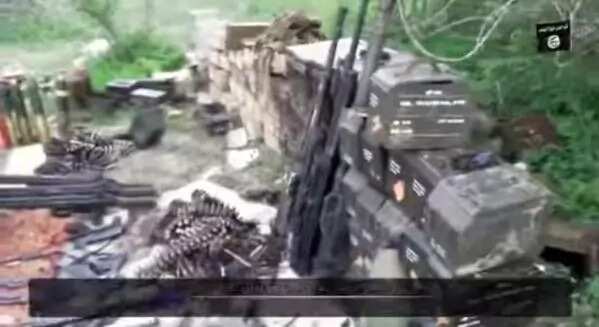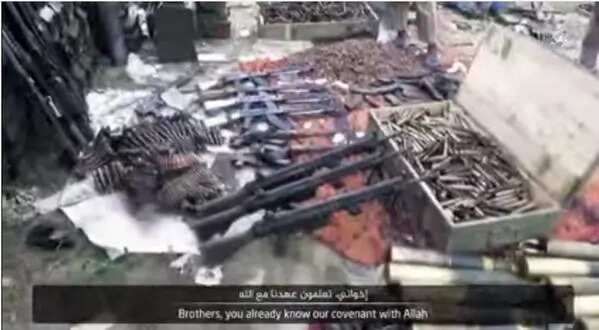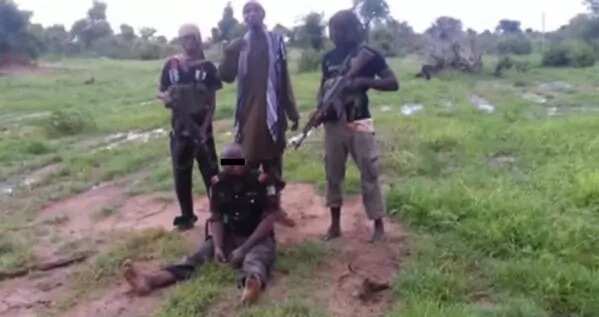 Source: Legit.ng