Buhari: MJTF To Defeat Boko Haram Before 2015 Ends
By the end of the year 2015, the Multinational Joint Task Force (MNJTF) of the Lake Chad Commission will end the Boko Haram insurgency, according to Nigeria's president Muhammadu Buhari.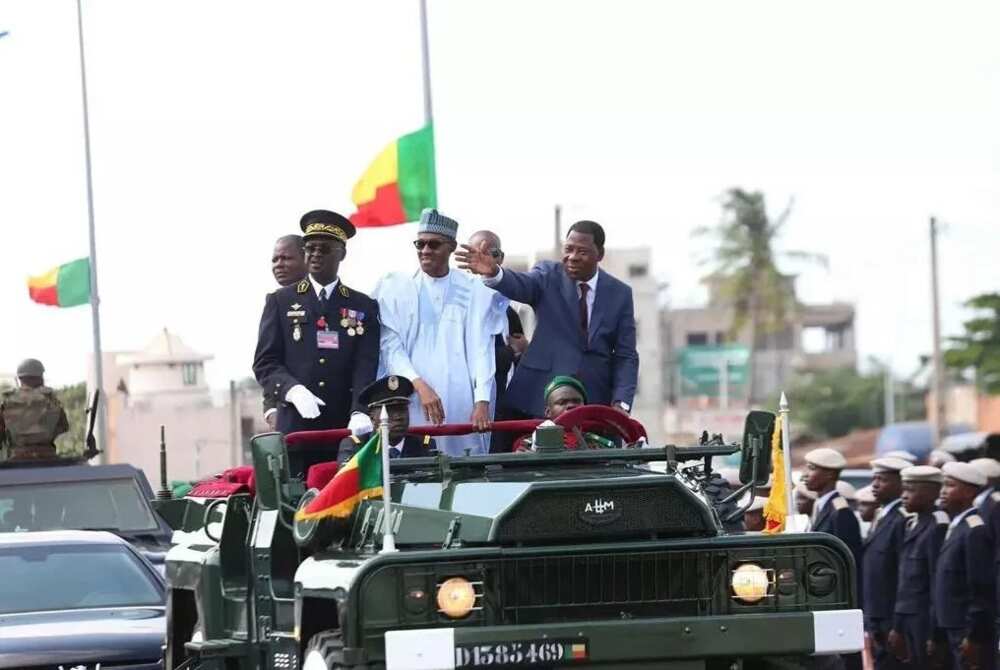 On Saturday, Buhari departed on a one-day working visit to Cotonou as the special guest of honour at the 55th independence anniversary of Benin Republic.
President Buhari spoke at the gala lunch held in his honour by the President of Benin Republic, Boni Yayi. In their speeches, both presidents touched upon the subject of Boko Haram.
President Yayi pledged to collaborate with Nigeria by being ready to send as many as 800 Benin troops to the MNJTF to help fight terrorism: "Your Excellency, I am by your side. You are not alone," he said.
Buhari commended Yayi for his dedication, adding: "And I assure you that we will defeat Boko Haram by the end of this year."
"I am impressed by your concern and critical approaches by increasing your contributions to the multinational task force of the Lake Chad Commission. This is a great sacrifice on the part of the Benin Republic," President Buhari said.
"Even in my first coming into office under a different arrangement, we have learnt to live in peace with our neighbours. Within the week I was sworn in, I went to Niger, Chad. I was supposed to go to Cameroon but I was summoned by the G7 leaders to brief them about the security situation in Nigeria concerning Boko Haram which declared allegiance to ISIS which gives it international dimension."
On his part, Yayi named Buhari a man of integrity who is concerned about integration of the sub-region. He called Benin "the 37th state of Nigeria," noting how Buhari's visit brought the two countries closer together, and added the customs "should meet about economy".
Source: Legit.ng