Declare State Of Emergency On Unemployment Now - Reps
The high rate of unemployment in Nigeria has gotten the attention of the House of Representatives as the lawmakers on Wednesday, July 29, unanimously called on President Muhammadu Buhari to declare a state of emergency on unemployment.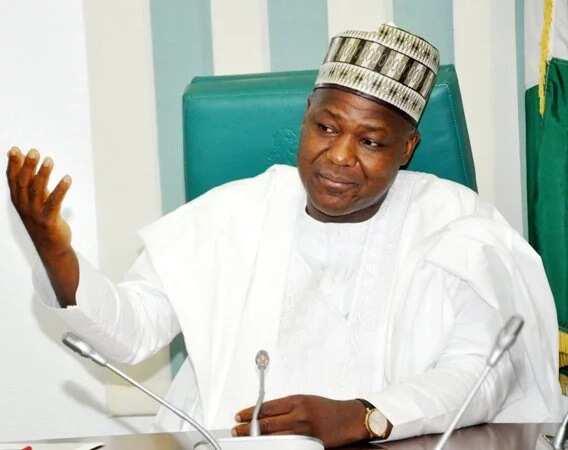 According to Vanguard, a House member, Hon. Kingsley Chinda, while presenting a motion titled 'Urgent Need to Check the High Rate of Unemployment in the Country' called the House to direct the Federal Government to "urgently convoke a national summit on unemployment."
The lawmaker in the motion which was passed without much debate also prayed the House to "direct the Committee on Labour and Productivity (when constituted) to request for and review the federal government's blueprint on generation of 3,000,000 (Three Million) jobs per annum, analyse same and report back to it within four (4) weeks for further legislative action."
READ ALSO: Read The Letter Senate And Reps Received From Buhari
Presenting his debate for the motion, he said: "very recently, we were plunged into a situation where very many of our youths lost their lives in the process of seating for an employment examination. He argued that if urgent steps are not taken to address the ticking time bomb called unemployment, it will be disastrous for our collective well being in the country.
"If urgent steps and pragmatic steps are not taken to address this problem, the country would be at risk at a high risk of unrest and vices which could, in the long term lead to a breakdown of the social and economic order in the country to the detriment of livelihood pattern."
Chinda praised Buhari over his promised to create 300,000 jobs annually which is part of the move to contain the increasing rate of  unemployment among the youths.
READ ALSO: NASS Resumption: Police Tighten Security On Assembly Complex
When the motion was put into voice vote by Speaker Yukubu Dogara, the House unanimously voted for the motion and all prayers upheld as resolutions of the House.
Meanwhile, peace has returned to the troubled House as Gbajabiamila and Dogara's groups has agreed to bury their hatchet as the Speaker announced Gbajabiamila as House majority leader after month of crisis on who to become the House leader.
Source: Legit.ng