Is Buhari's Stay At The Blair House Really Historic?
Reports circulating have it that President Muhammadu Buhari is the first Nigerian leader to be hosted at the famous Blair House.
However, this photo shows that Alhaji Abubakar Tafawa Balewa was once hosted at the respected guest house.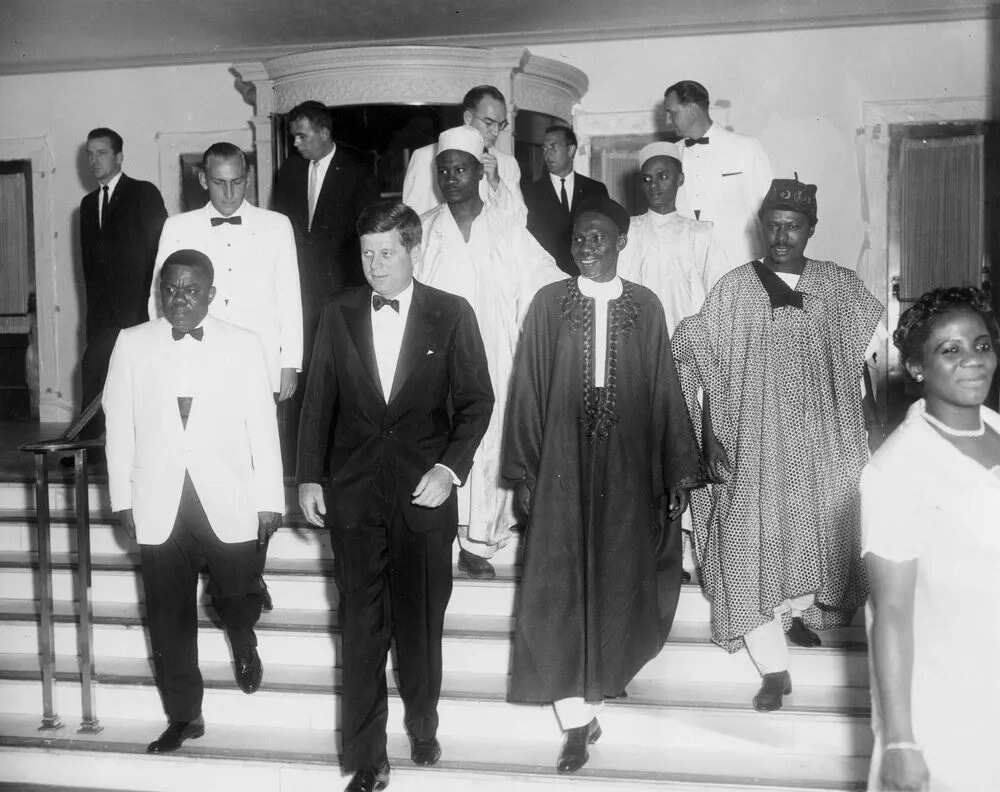 The building is said to have the Abraham Lincoln room, Blair drawing rooms and library, Lee dining room, Truman study, Jackson Place Conference and Jackson Place.
Among the few African leaders who have been received at the Blair House include Late Nelson Mandela, who visited while he was president of South Africa.
READ ALSO: USA Trip: 33 People Make Buhari's Entourage
Alhaji Abubakar Tafawa Balewa, the then prime minister of Nigeria, was welcomed by John F. Kennedy's, at the Blair House house in 1961, for eight days.
Tafawa Balewa while granting an interview to Emmanuel Omatsola on behalf of the John F. Kennedy Library in Lagos on May 7, 1964, confirmed that he was received at the Blair House.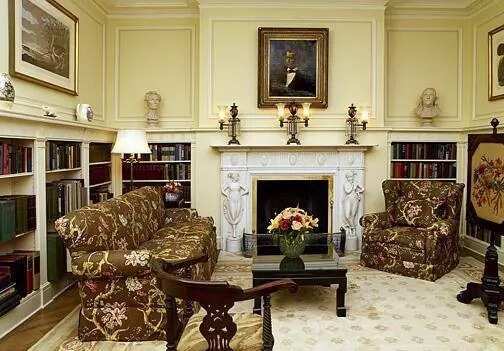 Speaking on the assassination of  President Kennedy, Tafawa Balewa said was aggrieved.
His words: "I was really very aggrieved when I heard of the news of the death of the late President Kennedy. I was then away from Lagos. I was at Kaduna and it came as a real shock for I had met him when I visited the United States in 1961 at his invitation. I was his guest for eight days – four of which I spent in Washington in a house just across the road opposite the White House, the famous Blair House – and I saw very much of him."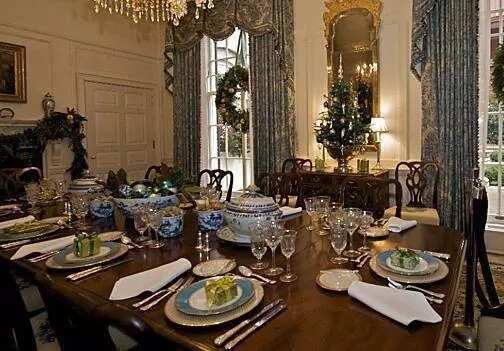 "He was really a great man. In my discussions with him I learned quite a lot and though he was considered as young for a statesman, he was really very matured in experience. To speak of mental age and physical age, and to speak of statesmanship, I think the Late President Kennedy's age could be regarded as matured as that of any older statesman.
"He really worked very hard to bring about understanding between the West and the East especially, and I can remember meeting one or two Russians after his death who told me they were sad at the death of President Kennedy, because they thought he understood them and they also understood him. It was really a sad loss for the whole world, for all of us, for the West, for the East, and especially for us in Africa."
READ ALSO: USA Speaks About Its Expectations From PMB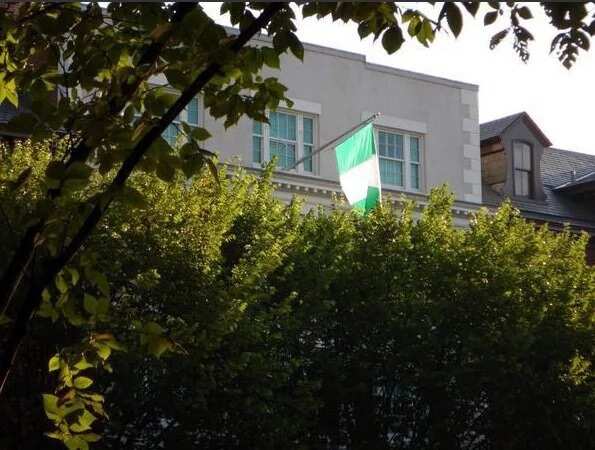 Some other African presidents that have been hosted at the Blair House include; William R. Tolbert, president Liberia, His Majesty Mohammed VI, King of Morocco, Anwar El-Sadat, president of Egypt, Abdelaziz Bouteflika, president of Algeria,Hosni Mubarak, president of Egypt.
It should be mentioned that it's a great honour to stay at Blair House, the official residence of guests of the American president.
Recall that ex-president, Goodluck Jonathan and his entourage, during his official visit to Washington D.C., usually slept at the Westin Grand Hotel.
At other times, he stayed at the Waldorf-Astoria Hotel and the Pierre Hotel.
President Buhari left for the USA on July 19, with his first son Yusuf and 32 others and has been confirmed to stay at the official guesthouse of the U.S. President.
Nigerian leader is set to meet with his American counterpart for 11 a.m. local time (about 5 p.m. Nigerian time) at the Oval Office White House.
Source: Legit.ng