Man Dies Of Local Gin 'Paraga" In Lagos
Police men from Orile division have swooped on sellers of local gin, otherwise known as 'paraga' along the Alaba, Lagos-Badagry Expressway following the death of an unidentified man suspected to have died of the local substance.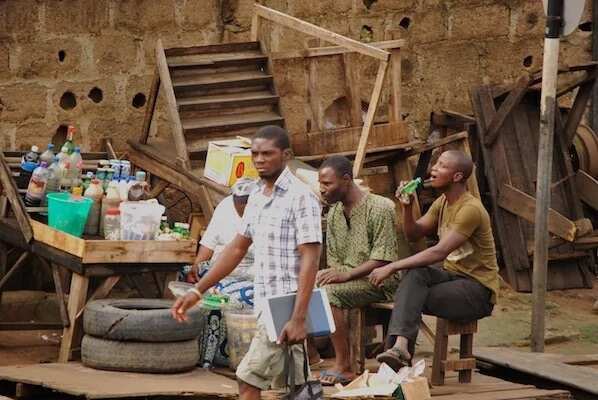 On Monday, July 13, 2015 the deceased who was said to have been staggering home after leaving a local gin joint fell and hit his head on the pavement.
According to Vanguard, the deceased made several attempts to call for help but unfortunately no one made efforts to assist him.
READ ALSO: Mixed Reactions Trail FG's Decision To Ban Ogororo
This development has made local gin vendors flee from the area, for the fear of being arrested or having connection with the tragedy.
However, the Nigerian Federal Government has declared the consumption of local gin popularly known as Ogogoro illegal, as they were forced to ban the consumption of local gin after reports surfaced of the deaths of quite a number of people after consuming the alcoholic drink.
Source: Legit.ng