JUST IN! Buhari Appoints Chief Of Staff (UPDATED)
The news on appointment of Colonel Hamidu Ali as President Buhari's chief of staff broke in the afternoon of Monday, June 29, 2015.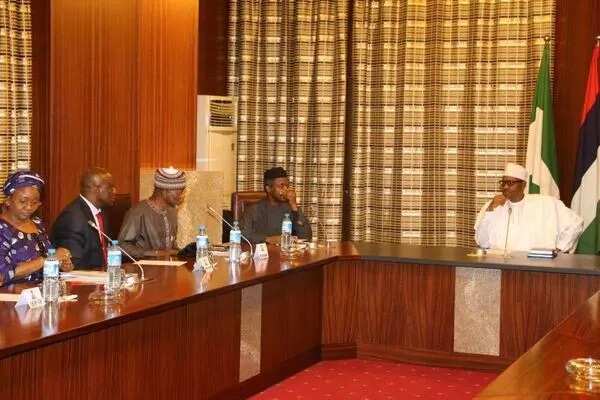 The status of the former military administrator of Kaduna state was also immediately updated by Wikipedia, where it was stated that "he is currently the Chief of Staff to president Muhammadu Buhari" , despite there was no source given as the confirmation of the appointment.
READ ALSO: Secret Source: See When Buhari Will Announce Ministers
Sahara Reporters, via its twitter handle, was among those who wrote about the new appointment.
Contrary to the initial reports, a BBC Hausa reporter tweeted that presidential spokesperson, Garba Shehu, has denied the appointment of Ali as the chief of staff to the president.
The presidency has officially denied reports that Buhari named his chief of staff, with Femi Adesina, another presidential spokesperson, revealing that no appointment had been made.
According to Premium Times, he said"no appointment yet", and refused to comment further.
Buhari is still under fire for the delay in announcing the members of his cabinet after about thirty days in office.
Source: Legit.ng