10 Places In Lagos To Take Your Lady To This Weekend
Editor's note: It's the last weekend of the month and no doubt, it has been a stressful month. You probably haven't had the time to take your lady out and spend a wonderful time together. That's understandable but you can make up for it. Depending on your taste and what your lady wants, we have come up with ten wonderful places in Lagos where you can have a memorable time together
Rhapsody's
Located at Ikeja city mall, Rhapsody's is a fine place to spend the evening with your special lady. The setting is perfectly themed to make you feel euphoric. The food is also wonderful and your date is sure to be waohed by the perfect service delivery.
READ ALSO: TGIF: 12 Interesting Things To Do In Lagos On Weekends
Bheerhugz
Sounds like Beer? Perhaps it sounds more like Bear. That's perfects because you're sure to get a bear hug treatment in this cool spot. It's a perfect place to make your date feel special. The light is romantically dim and the food is tasty. Located at Ikeja city mall, Bheerhugz will give you a wonderful experience.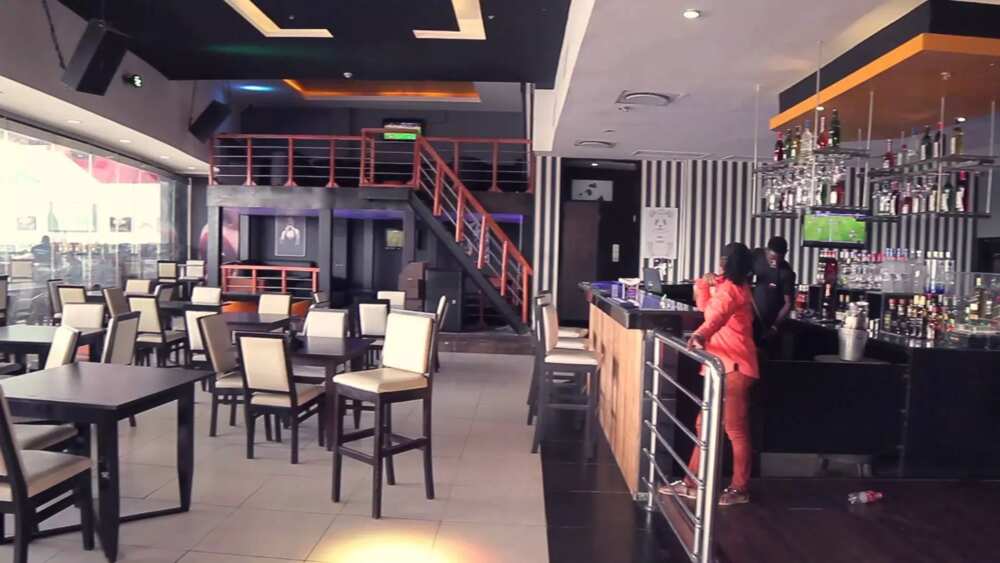 The Place
True to its name, The Place is really the place and with your lady by your side, you've signed up for maximum enjoyment. You have the opportunity to try their tasty asun which is a popular favorite. You will find the Place at Odeola Odeku. Enjoy yourself and the company of your date to the fullest.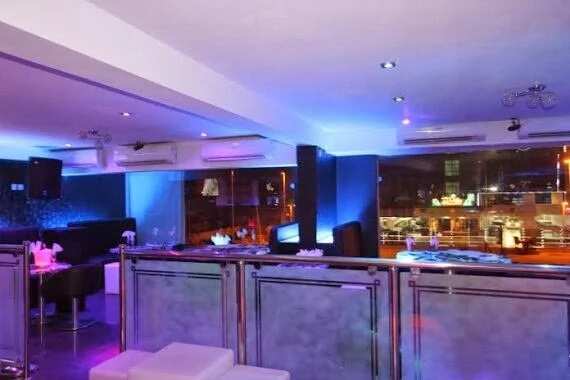 Domino's Pizza
So you know they have great tasty pizzas. What you might not know is that they have different types and the place is cozy and wonderful. It offers a great opportunity to have a long romantic chat with your lady in between bites of pizza. There are scattered all over Lagos so it won't be hard to find one.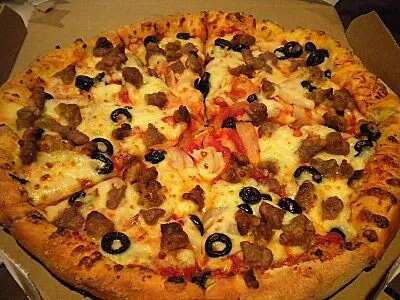 The Wheatbaker
Welcome to paradise. The Wheatbaker hotel will give you and your date a memorable outing. You'll be treated like a royal in this breath taking place. The meal there is a delight. Wheatbaker has a cool ambiance with different things to delight you and your partner. Located in Ikoyi, it is one place that would bring out the romance in your relationship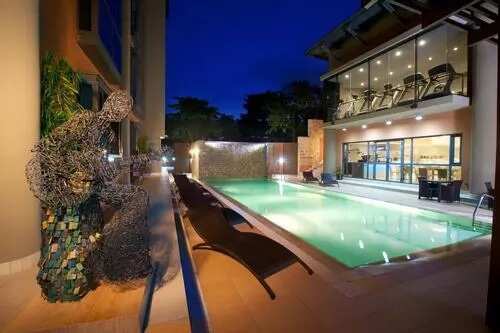 Coldstone Creamery
Yummy! Coldstone Creamery is a place to have cakes and ice cream with your darling. The sensation from the cold ice cream might have a magical effect on your emotions. You have nothing to fear though as it's a good one. They also have varieties of drinks too. You're sure to have a wonderful time.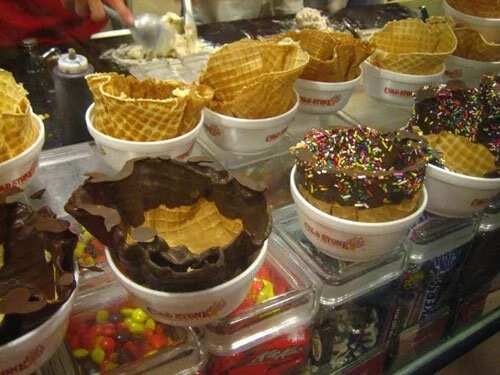 READ ALSO: 6 Reasons Why It Is Expensive To Live On Lagos Island
Alalo
So you and your lady love local dishes. You've found the right place to enjoy that together. Located in Ikeja, the ambiance will fuel your romantic outing. The interior design is very great too. After meal, you and your darling can enjoy a long talk together.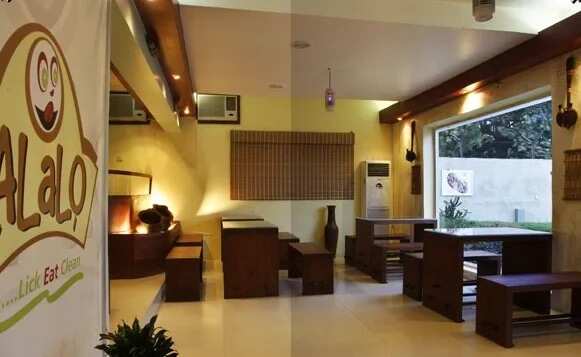 Terrakulture
Located on the Island, Terrakulture is a perfect place to enjoy a wonderful time with your lady. It also allows you to know what she likes too. The library, the food lounge, the art gallery... you're in for a a fun filled experience. The decor and ambiance is one admirable thing about Terrakulture. Enjoy yourselves.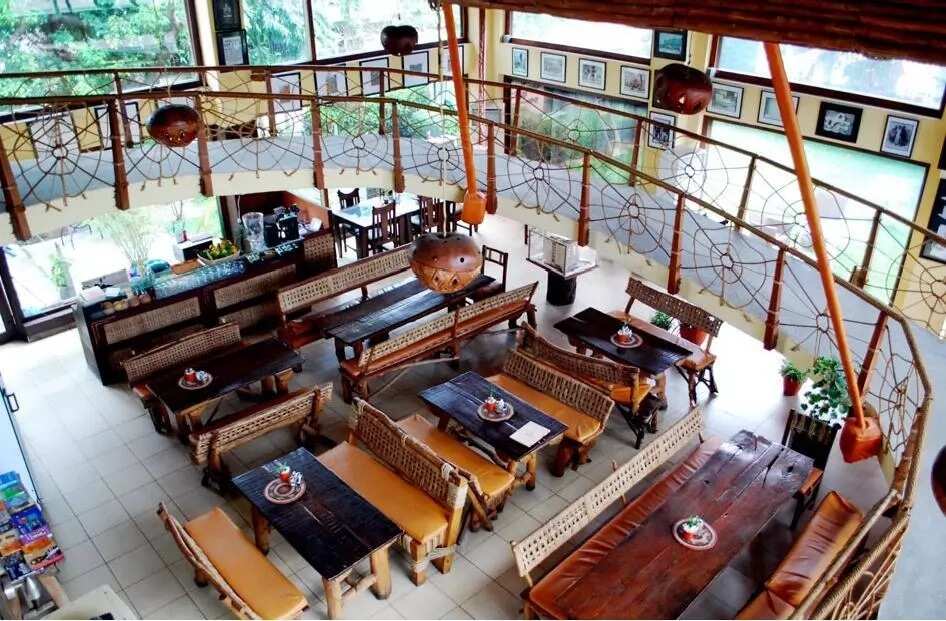 Metisse Lounge And Restaurant
Located at Victoria Island, this place will give you value for your money. The service is great and professional. You love sea food or you and your lady want to give a try for the first time? It's the place to be. You get this feeling that you're getting an exclusive treatment. They also have a moderate selection of cocktails too.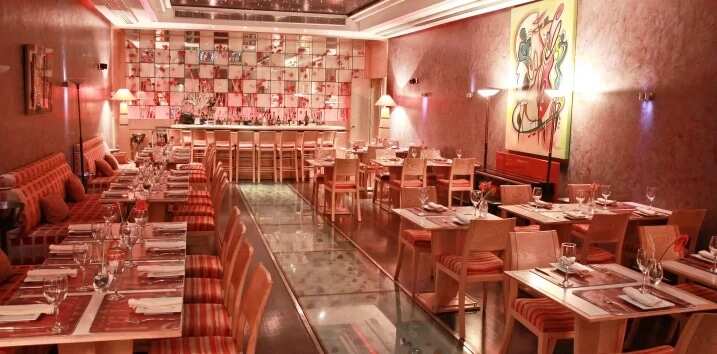 Home
Perfect. Home is the place to take your lady to. It offers that great sentimental environment to chat at ease and laugh. You can do the cooking together and forget all the table manners when eating. You can be in each other;s arm and talk into the night. Enjoy the natural sensation of your home with your lady.
Source: Legit.ng