Emir of Daura Appoints Buhari 'Bayajidda Daura II'
The Emir of Daura Alhaji Umar Faruk appointed President Muhammadu Buhari as Bayajidda the Second of the Daura Emirate.
Emir Faruk conferred the title on the leader of the nation on Friday, June 19, 2015. The president, who is currently on a private visit to his native Daura, met the emir at his palace.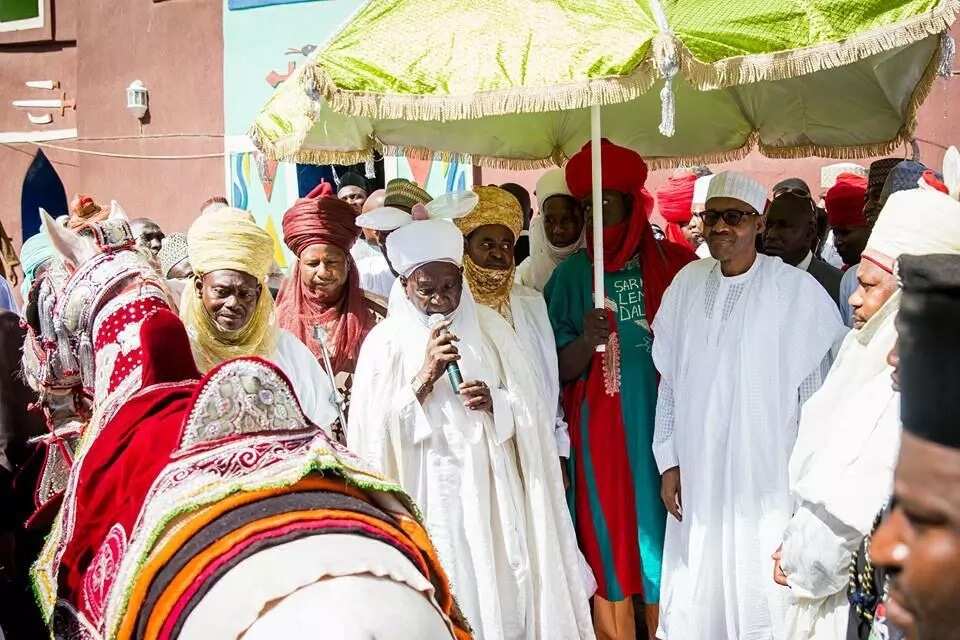 Emir Faruk praised the achievements and the work of President Buhari, and expressed optimism that his leadership would bring Nigeria to a better future.
The emir described the president as "a worthy son of Daura who has continued to be its source of pride."
He urged Nigerians to support the current leadership to ensure it succeeds in delivering the needed change, and reaffirmed the support and cooperation of the Daura Emirate council to the new administration.
Faruk later presented a gold-plated sword and a horse to the president to symbolise his appointment as Bayajidda II.
Bayajidda is the legendary Hausa ruler who reportedly killed the famous snake inside Daura's Kusugu well. He later established the seven Hausa states.
In his turn the president said he joined politics to contribute towards moving Nigeria forward. He also urged Nigerians to hold on to democracy.
The president noted that developed nations attained the status they had currently achieved because they placed a premium on democracy, and thanked Nigerians for giving him the mandate to lead the nation.
Buhari has also expressed his gratitude to the Emir of Daura and the entire emirate for the warm reception.
A visit by Goodluck Jonathan and his campaign train to the Emir of Daura in March 2015 ended with a controversial protest by local people. The residents took brooms and water to clean the streets of their city after the then president had left the area.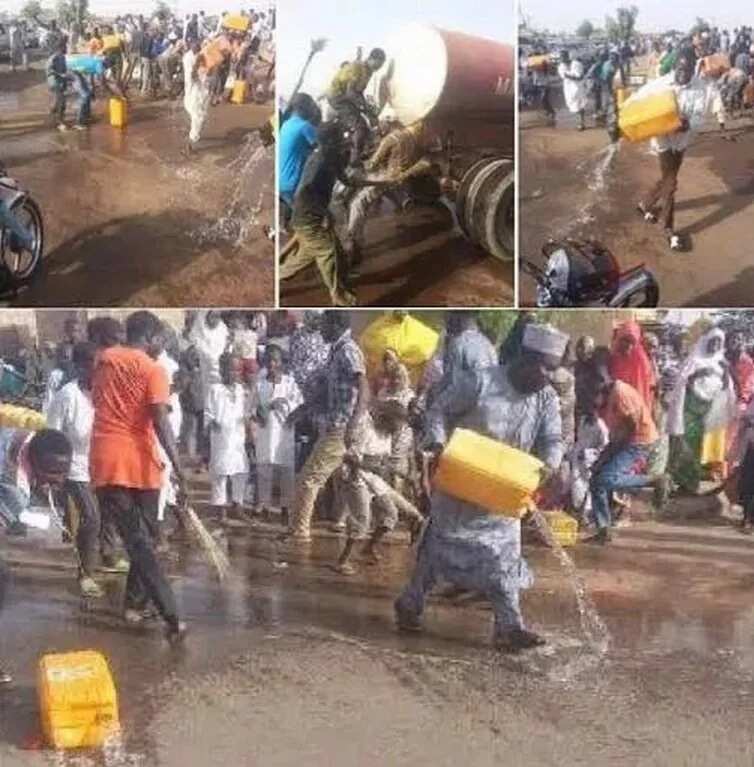 Source: Legit.ng