Transition Committee Tell Buhari To Appoint Only 19 Senior Ministers
The Cable reports that the Ahmed Joda-led transition committee of the All Progressives Congress (APC) has asked President Muhammadu Buhari to reduce the number of federal ministries from 28 to 19 because "portfolios of ministries are not responsive to all the major critical national challenges".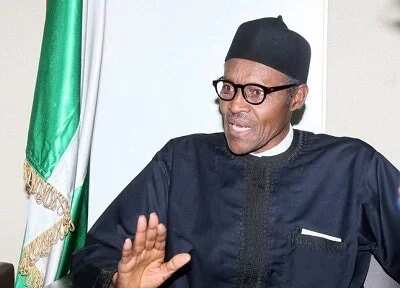 The Joda led committee was appointed to oversee the appointments of ministers and select which ministries have performed their duties but in its report yet to be made public, the committee suggested that Buhari should have only 19 senior ministers, while 17 ministers of state should be appointed.
This will bring the total number of ministers to 36 in fulfillment of the constitutional requirement of one minister per state.
Previous governments, including that of Goodluck Jonathan, starting from 1999, appointed 42 ministers — picking one from each of the six geo-political zones and one from each of the country's 36 states.
Under Jonathan, there were 28 senior ministers and 14 ministers of state with three directly under presidency.
The report was submitted to Buhari on June 11, but the president has yet to act on the recommendations of the report.
READ ALSO: Buhari's Delayed In Naming Ministers Cost Investors N238bn
According to the The Cable,  only nine ministries will not be affected in the process: industry, trade and investment, ministry of education, defence, FCT, finance, labour and productivity, justice, foreign affairs and national planning.
The Cable claims it can reveal part of the report.
It said: "There is no direct relationship between the number of ministries and efficacy of service delivery. The US with a population of 316 million and with GDP of $17,328 trillion (30 times Nigeria's GDP) has 15 ministries. India has 24 ministries, while the UK has 17.
"The current structure of the FGN with 28 ministries and 542 agencies (50 of which have no enabling laws) [results in] very high cost of governance. The portfolios of ministries are not responsive to all the major critical national challenges such as family and child affairs; religious affairs; vulnerable and elderly group affairs as well as the North-eastern crisis.
"[There is an] apparent conflict between the desire of reducing the cost of governance through cabinet downsize and the constitutional requirement of a cabinet-level ministerial appointment from each of the 36 states of the federation."
The committee proposed that the ministries of  mines and steel development, petroleum resources and power be joined and renamed "ministry of energy".
Environment, land and urban development as well as works and housing will now be known as works, housing and environment instead of being three separate ministries.
The 2012  Stephen Oronsaye committee report which was ordered by Jonathan is said to have had a huge influence on a future report.
READ ALSO: FINALLY: Aregbesola Reveals When Osun Workers Will Be Paid Their Salaries
The Joda committee reportedly used Orosaye's report and another ordered by former President Olusegun Obasanjo in 2007 as inspirations.
The members of the APC transition committee were: Ahmed  Joda (chairman), Doyin Salami, Rotimi Amaechi, John Oyegun, Audu Ogbeh, Ogbonnaya Onu, Lawal Jafaru Isa, Bola Adesola, Lai Mohammed, Wale Edun, Tam David-West, Nike Aboderin, Boss Mustapha, Mohammed Hayatu-Deen, Hadi Sirika, Abubakar Malami, Solomon Dalung, Festus Odimegwu and Adamu Adamu (secretary).
The high cost of governance in Nigeria has raised eyebrows and has promoted some governors to take actions, like the governor of Kaduna state, Nasir El-Rufai,  who reduced the number of ministries from 19 to 13 upon resumption.
In a bid to reduce the cost of governance, Buhari has ordered nine aircrafts from the presidential fleet be sold.
Source: Legit.ng