Igbos To Finally Settle With Yorubas In Lagos?
Igbos in Lagos state may be on the verge of settling their differences with the Yorubas in the state and move on.
According to a Lagos-based Igbo group, 'the Igbo Conscience', both tribes have to resolve every issue that had been brewing up since the last gubernatorial election, when the Oba of Lagos, Rilwan Akiolu, allegedly threatened the Igbos if they did not vote for Akinwunmi Ambode, the then candidate of the All Progressives Congress (APC).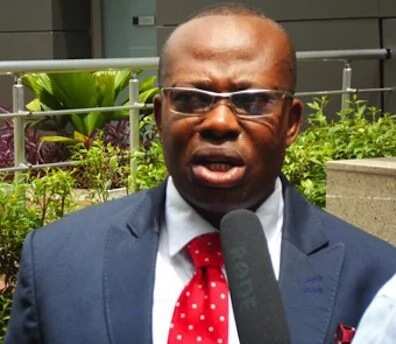 READ ALSO: 'Our Mind Is Made Up And We Love APC ' - Igbo Group
A statement issued by the group's spokesmen, Onyekachi Ubani and Peter Oparah, noted that the call had become necessary because of the bad blood generated during the elections, which it stressed could lead to conflicts in the state if it is not settled.
The Igbo indigenes in the state had reportedly voted en masse for the Peoples Democratic Party during the last general elections, while the All Progressives Congress won in areas dominated by Yoruba, which showed that tribal affiliations determined the outcome of the elections.
"The Igbo Conscience has noted, with grave concern, the increasing negative fallout of the last general election, which, if not checked, may lead to much more unsavoury developments in the country.
READ ALSO: Igbos In Lagos Dismisses Oba Akiolu's Threats
"Of particular concern to us is the increasing spate of hate messages that have now taken over the once cordial and fruitful relationship between Ndigbo and the Yoruba. We note that the cordial relationship between the two great races has been greatly soured by the process leading to the last general election.
"We note that the events that are tragically spiralling into a dangerous exchange of hate messages have now gone to the extent of some Yoruba groups mobilising some Yoruba indigenes to mount anti-Igbo protests in Lagos."
According to The Punch, the group also stated that the rivalry even transcended the borders of Nigeria as some Igbo in Texas, the United States, have been picketing the hospital of a Yoruba doctor, Dr. Ayo Ariyo, for defending the comments made by the Oba of Lagos.
The Oba of Lagos also recently revealed what Allah told him about Ambode before the gubernatorial election.
Source: Legit.ng