Osun APC Blasts Reps Deputy Speaker
The House of Representatives election that brought in Sulaiman Yusuf Lasun as the deputy speaker of the House has been rejected by the Elder Council of the All Progressives Congress (APC) in Osun state, Daily Independent reports.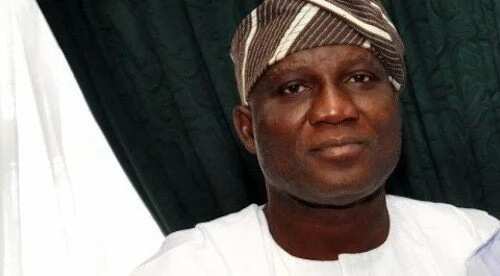 The Osun APC disassociated themselves from Lasun saying the speaker won his position as a result of personal interest and vaulting ambition detrimental to the progress and stability of the party.
At a meeting held on Wednesday, June 17, at the party secretariat in Osogbo, Osun state capital, the leadership of the party in the state described Lasun's inauguration as a despicable act of betrayal and disloyalty adding that his emergence was a breach and negation of the party's directive.
READ ALSO: APC Crisis: Pressure Mounts On Deputy Speaker To Step Down For Gbajabiamila
In a communique issued and signed by the party's chairman and secretary, Prince Felix Awofisayo and Barrister Gbadegesin Adedeji respectively, the party said the action of Hon. Lasun Yusuf in accepting the position was worthy of condemnation and an anti-party tendency.
The copy of the communique was made available to the Daily Independent.
The elders called Lasun's action disrespectful to the party leadership, adding that such actions lead to mutiny and indiscipline in the party if not arrested.
On Wednesday, Lasun claimed that some  chieftains of the APC had asked him to step down from his position for the party's choice, Femi Gbajabiamila.
Meanwhile, members of the Peoples Democratic Party (PDP) in the House of Representatives have called for Lasun's resignation saying his emergence is a breach of an agreement they had with their APC counterparts loyal to the new speaker, Yakubu Dogara, in which they agreed that the PDP's Leo Ogor will emerge as the deputy speaker.
Source: Legit.ng