Muhammadu Buhari Pictured During African Union Gala
President Muhammadu Buhari was spotted at the African Union gala dinner in Johannesburg, South Africa.
Recall that Nigeria's leader arrived to South Africa to chair the ‪Peace And Security Council meeting at the 25th AU Summit.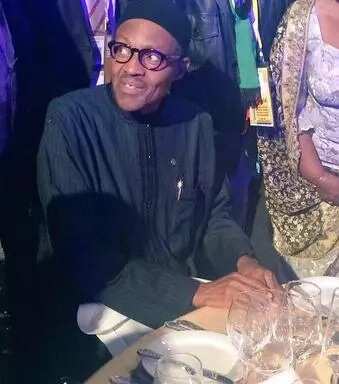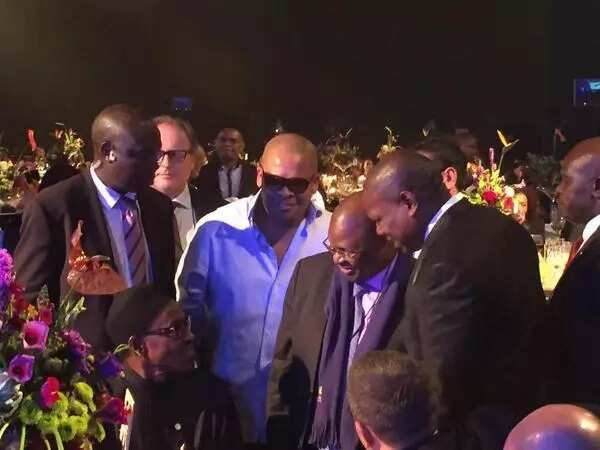 READ ALSO: See What Buhari Was Spotted Doing Onboard His Presidential Jet
Speaking during the official part of the meeting Buhari disclosed that he had directed the immediate release of $21million to the Multinational Joint Task Force.
"Consequently out of the pledge of $100 million which Nigeria made to Multinational Joint Task Force, I have directed that $21 million be released within the next one week."
The summit was marked by a political drama involving Sudanese president Omar al-Bashir. A South African court banned al-Bashir from leaving the country. The court is yet to decode on whether the Sudanese leader will be handed over to the International Criminal Court in The Hague over the war crimes and genocide charges.
Source: Legit.ng