Why Buhari Is Yet To Unfold Cabinet
President Muhammadu Buhari's aides and associates have attributed the delay in unfolding his cabinet and special advisers to his deliberate bureaucratic style.
One of the associates, a governor of a northern state was quoted to have said, "President Buhari is a systems man who tolerates a degree of bureaucracy apparently because of his military training."
Speaking with the Sahara Reporters, one of Buhari's associates said he is known for his blunt style of rejecting ideas or proposals he considers improper.
"He can be stubborn and direct when he says no to ideas he doesn't like. The attribute could hurt policy making and governance if he happens to be wrong, as he is very difficult to convince otherwise once he doesn't like an idea," he said.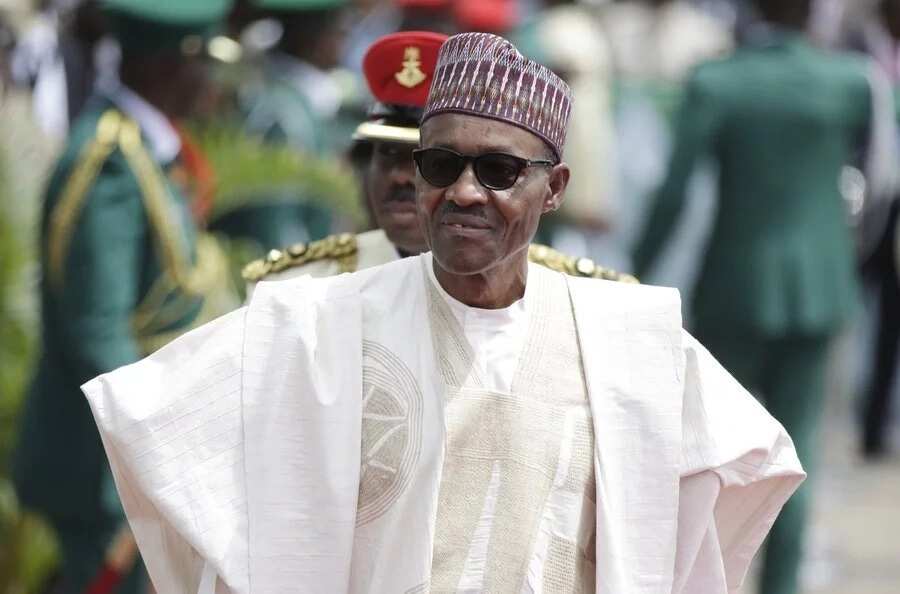 Buhari left Abuja this morning at 7.30am for South Africa to head the Peace And Security Council of the African Union scheduled to take place later tonight.
He is said to be accompanied by: Ogun state governor, Ibikunle Amosun , Benue state governor, Ortom, former Chief of Army staff, Lt. General Abdulrahman Dambazau, his aide de camp, cook, official photographer and a handful of officials from the Ministry of Foreign Affairs led by Nura Rimi.
READ ALSO; OBJ, Tinubu, Atiku Nominate Ministerial Nominees As Fashola, Amaechi & Ezekwesili Feature
Another aide explained further that Buhari's frugal nature accounts for his refusal to take many people with him on his current trip to South Africa.
Buhari's last trip to an AU Summit was in 1985 when the organization was known by its former name of Organization of African Unity (OAU).
By not announcing his cabinet early, Buhari may be threading the path of his three predecessors.
Former President Olusegun Obasanjo did not compose his cabinet until July 28, 1999. While President Umaru Yar'Adua constituted his cabinet on July 20th, 2007, immediate past President Goodluck Jonathan, who was the fastest, inaugurated his cabinet on June 23, 2011.
Source: Legit.ng