I Will Not To Go Court - Gbajabiamila
Former House of Representatives Minority Leader, Hon. Femi Gbajabiamila has said that he won't go to court to challenge the emergence of Hon. Yakubu Dogara as the new Speaker of the House of Representatives.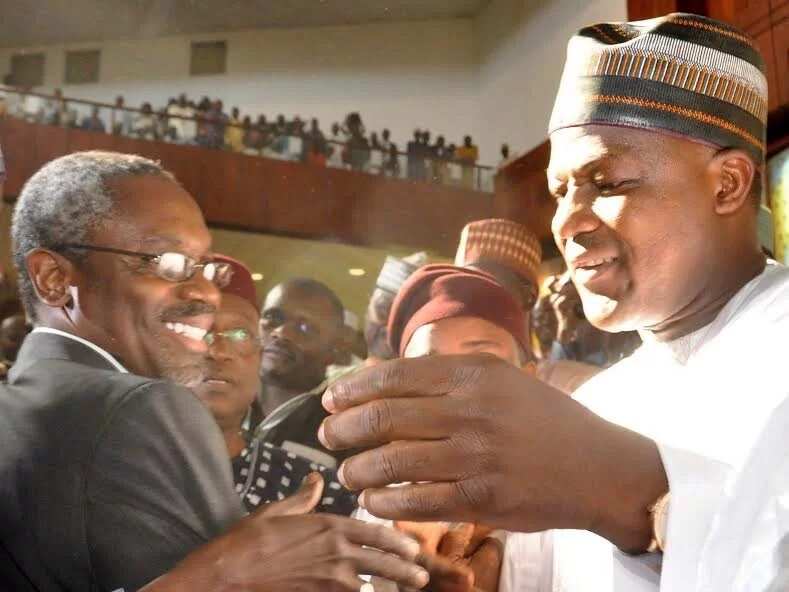 The former minority leader noted that nothing happened in the House. He said "We had an election so it is different from what happened in Senate. In the Senate, people were deprived of their fundamental rights to express themselves by voting."
Speaking with journalists after a meeting, he said that members of the house are prepared to work in the interest of the party and the Federal Government, addin that APC members in the House visited the national leadership of the party on how to unite the party for effective delivery of service.
READ ALSO: 5 Reasons Why Gbajabiamila Lost The Speakership Position
Ali Mungono a lawmaker said it was normal in political settings for more than one person to show interest in a position.
He said, "As it is now, that (the election of Saraki and Dogara) is a reality on the ground. And we have to deal with it. We are loyal members of a party that is in control of the government of the Federal Republic of Nigeria and as such, we will not take any step that will affect the interest, the peace and order and good governance of this country."
In a related development, Gbajabiamila, has pledged his support for the the new speaker, Yakubu Dogara.He said he had decided to work with the new speaker with the sole purpose of delivering campaign promises.
Source: Legit.ng