5 Reasons Why Gbajabiamila Lost The Speakership Position
Former Minority Leader, Femi Gbajabiamila, representing Surulere Federal Constituency on Tuesday lost the position of the Speaker House of Representatives to Honourable Yakubu Dogara.
Gbajabiamila had the odds and support of majority members of the house in his favour to win the elections until the tables were turned on him.
Dogara pulled 182 out of 358 votes to beat the former minority leader who had 174 votes .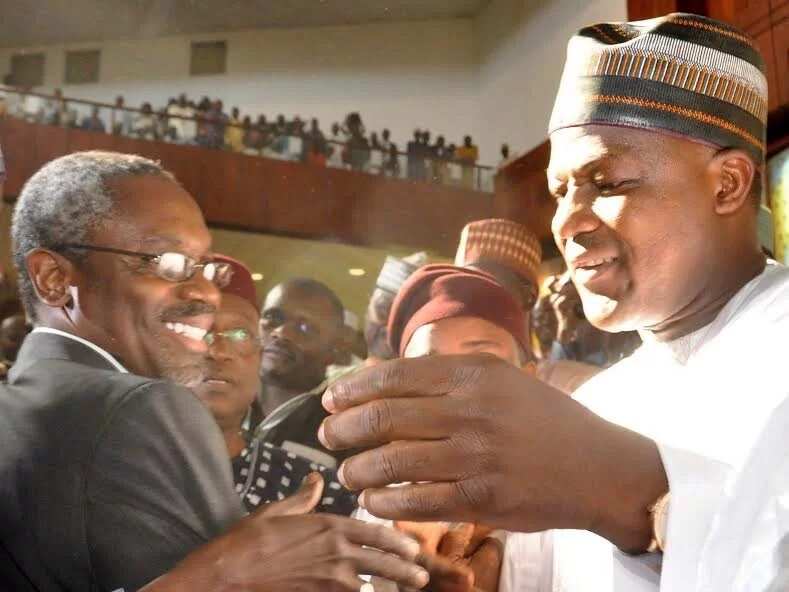 READ ALSO: 5 Things You Need To Know About Hon. Femi Gbajabiamila
Legit.ng gives 5 reasons why Femi Gbajabiamila lost the position of the Speaker House of Representatives to Yakubu Dogara:
1. PDP members initially supported Gbajabiamila changed their minds and filed behind Dogara when Saraki, won in the Senate. APC members from North-East and North-West also changed their mind because they realized that North-East would be left with nothing substantial if they went ahead to elect Gbajabiamila.
2. Dogara had the support of most PDP members in the house. The last-minute decision of the opposition party further strengthened his support from the party.
READ ALSO: New Twist To Speakership Race, Gbajabiamila Reacts
3. The stigma from his court case. A group, called Social Justice and Civil Rights Awareness Initiative, filed an ex parte application asking a Federal High Court in Abuja to stop the House of Representatives from accepting Gbajabiamila's nomination as a candidate for the position. They filed the suit because to them Gbajabiamila was not fir to be a speaker.
4. He was swayed by his over confidence. He didn't do his ground work for the fact that he was the deputy minority leader in the 7 assembly yet he lost.
5. He relied heavily on his party because he was APC's candidate for the fact that he won the mock election.
Source: Legit.ng