Doctors Perform World's First Skull-Scalp Transplant
Surgeons have performed the world's first complete skull and scalp transplant on a cancer patient in Texas, USA.
Scroll down for photos!
James Boysen, 55, was missing the whole of the crown of his head after treatment for a rare type of cancer. He was diagnosed with leiomyosarcoma on his scalp in 2006, years of intensive radiation therapy had destroyed part of the skull, leaving him with a large head wound.
READ ALSO: Man's Head Was Ripped Off In Car Crash But He Survives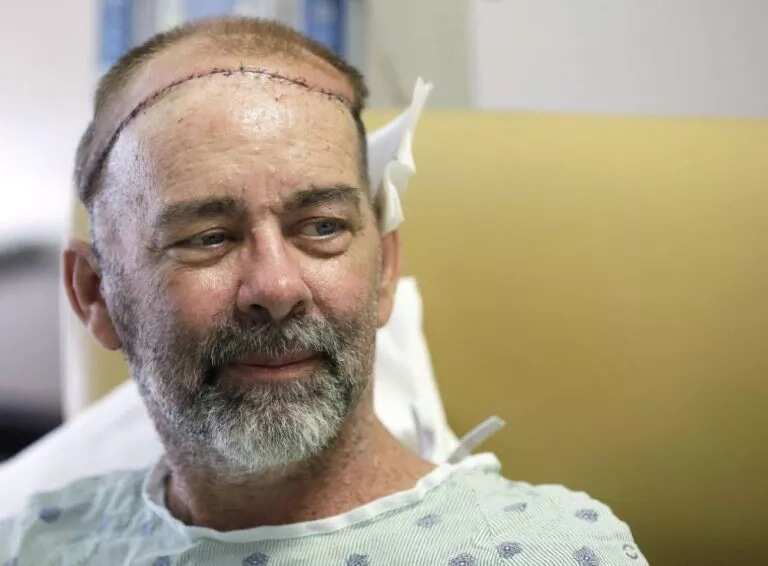 But thanks to the first skull-scalp transplant from a human donor the operation, which is believed to be the first of its kind, was performed. More than 50 medical professionals were involved in the surgery that lasted for 15 hours. After years of suffering Mr Boysen was given a new skull, scalp, new kidney and pancreas.
READ ALSO: Man Volunteers For World's First Head Transplant Operation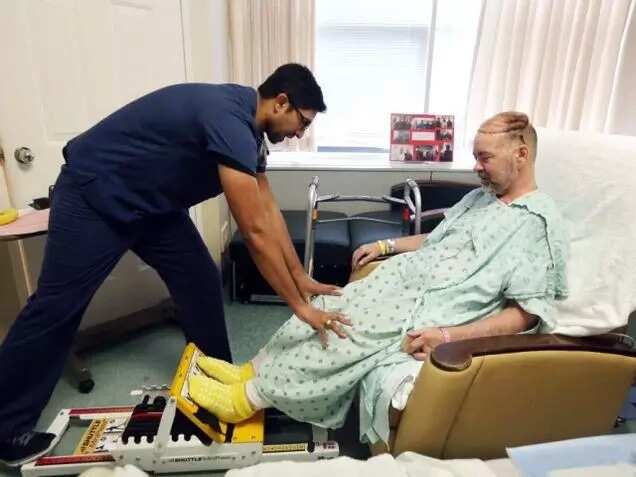 Michael Klebuc, lead surgeon from plastic surgery team said: "This was a very complex surgery because we had to transplant the tissues utilizing microsurgery. Imagine connecting blood vessels 1.5mm under a microscope with tiny stitches about half the diameter of a human hair being done with tools that one would use to make a fine Swiss watch."
READ ALSO: Meet Boy Whose Head Hangs Upside Down Due To Mysterious Condition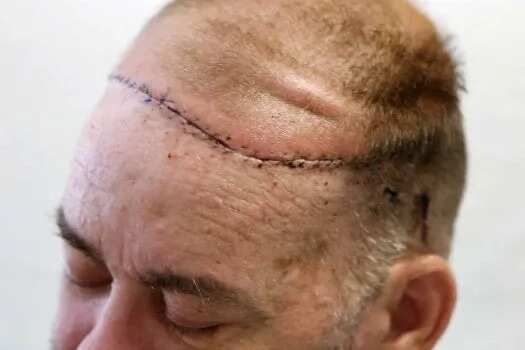 Mr Boysen, who was discharged from the hospital less than two weeks after the surgery, said: "It's kind of shocking, really, how good they got it. I will have way more hair than when I was 21. This has been a long journey, and I am so grateful to all the doctors who performed my transplants. I'm amazed at how great I feel and am forever grateful that I have another chance to get back to doing the things I love and be with the people I love."
Source: Legit.ng