Ministers: Buhari Snubs Tinubu, APC, Consults Jonathan
Reports say President Muhammadu Buhari, may have boycotted the leadership of the All Progressives Congress (APC) in reaching decisions on ministerial appointments.
According to Sundiata Post, Buhari has been in regular discussions with the immediate past president, Goodluck Jonathan and other former Nigerian leaders including Ibrahim Babangida, Abdulsalami Abubakar, Olusegun Obasanjo, Yakubu Gowon and Shehu Sagari on whom to appoint as members of the next Federal Executive Council (FEC).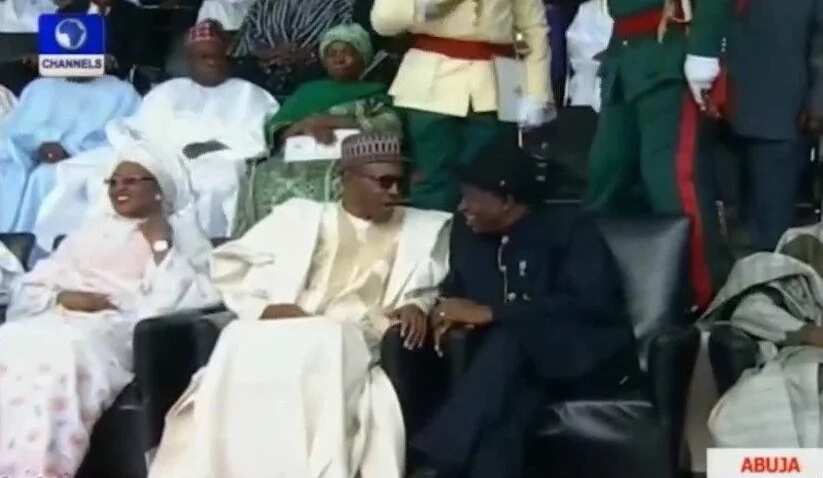 The president's action, it was revealed, was due to some unrealistic demands of Asiwaju Bola Tinubu, national leader of the APC, alongside other chieftains of the party.
READ ALSO: Buhari: Second Week, 5 Major Challenges
The revelation was made last weekend among some friends of Femi Adesina, the special adviser on media and publicity to the president, during a 'thank you' visit to Buhari at the defence house in Abuja.
It was suggested that this may have also been the reason president Buhari has kept the APC leaders in the dark concerning major and crucial decisions of government.
After the meeting, the president said that he would run an all-inclusive government against the thoughts of Tinubu and some APC caucuses, adding that Nigeria is an aircraft while Tinubu and the APC are its pilots.
READ ALSO: Strange Leaders Dominate APC - Shelle
An anonymous source within the Defence house said: "Nigerians will be shocked when President Buhari completes the list of who becomes ministers, advisers and all other key positions in a few weeks.
"By the time the National Assembly receives the list, even Tinubu will be shocked because like the man said during the inauguration he is ready to work for everybody and nobody".
An editorial was recently published where it was suggested that Tinubu will emerge as one of the  determining factors if president Buhari will perform well in office or not.
Source: Legit.ng