Goodluck Jonathan Reacts To Buhari Inaugural Speech
Former President Goodluck Jonathan has finally shared his thoughts on the May 29 inaugural speech by President Muhammadu Buhari. The ex leader of the nation commented on the speech in Yenagoa, Bayelsa state, on May 30, 2015, Saturday.
Jonathan applauded President Buhari for pledging allegiance to all in his inaugural speech, adding that he was gladdened by the posture of the president.
"Buhari said that he does not belong to any clique, and I congratulate him for that statement.
"It shows that we should all rally around him to work towards the development of the country and make Nigerians happy," Jonathan said.
READ ALSO: Fani-Kayode, Gov Ayo Fayose React To Buhari's Speech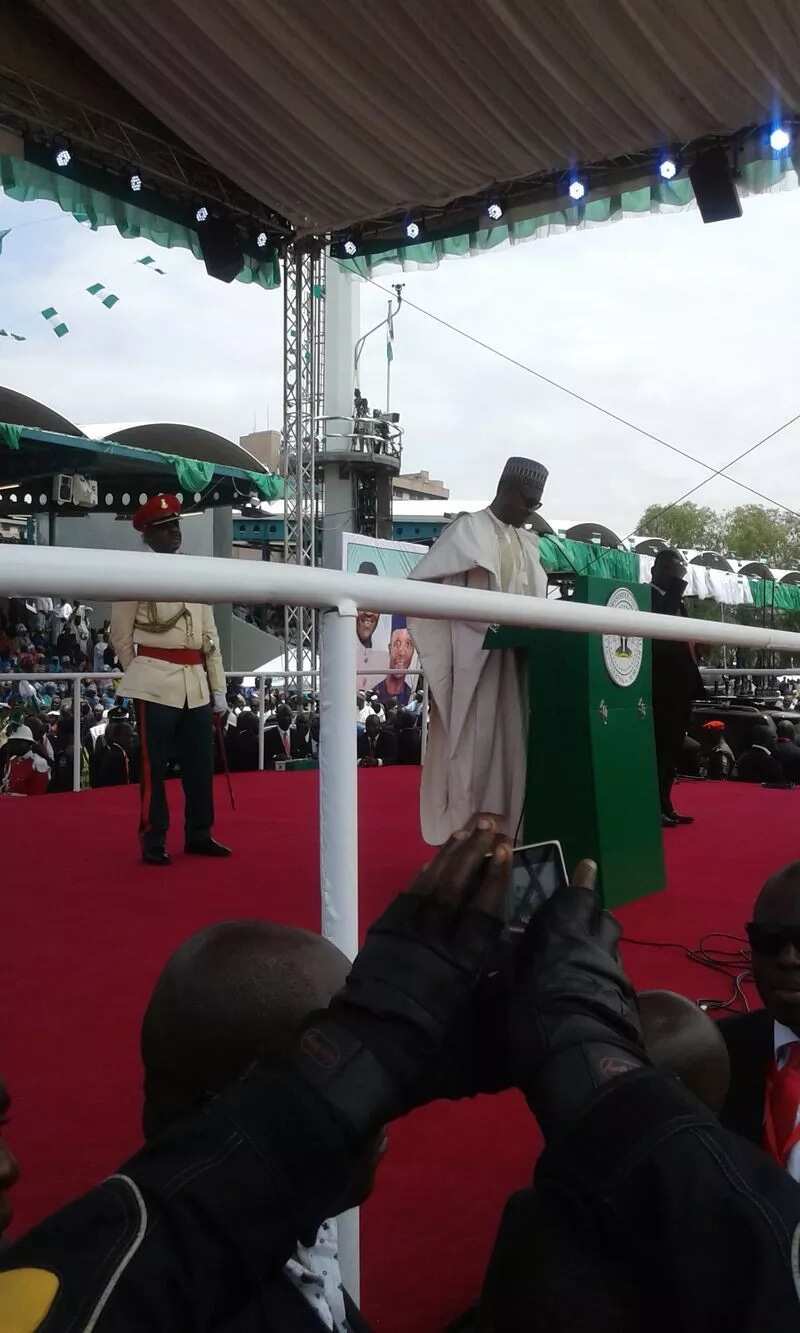 NAN gives other opinions by stakeholders in Bayelsa.
"The president said that he belonged to everyone and to nobody. That is the kind of words we want from a leader. Thank God Nigeria's democracy is advancing and we have gotten a leader that will take the issues of workers very seriously," Tari Dounana, the Bayelsa chairman of the Trade Union Congress of Nigeria, said.
Ezekiel Ogbianko, the chairman of the Rice Farmers Association of Nigeria (RIFAN) in Bayelsa: "All Nigerians, especially RIFAN should cooperate with the new administration to move the country forward. I believe that if president takes actions on all he said, Nigeria will move forward."
Rev. Samuel Ayadi, the Niger Delta coordinator of Artisanal Fishermen Association of Nigeria (ARFAN) was impressed by the presidential first message: "The speech raises a lot of hope and for the new president to even mention the Niger Delta issue shows that he cares.
"We, the fishermen, have showcased our challenges to him during his electioneering campaigns.
"We expect him to address pending oil spill compensations, especially the Bonga Spill incident and assist the traditional fishing sector to enable us contribute towards food security."
READ ALSO: Obama, Kofi Annan React To President Buhari's Inauguration
It would be noted that Buhari's inauguration and the first speech became the subject of discussion at various levels in and outside Nigeria. Many Nigerians were touched by it, while for others it was disappointing and looked like another set of presidential campaign promises.
Source: Legit.ng