Buhari To Ask GEJ About Corruption Scnadal Worth $ 1Bn?
Muhammadu Buhari will have to find out the controversial circumstances of secret spectrums' sales ordered by Goodluck Jonathan. It's not just another corruption scandal - the deal's real worth is estimated at least $1 billion.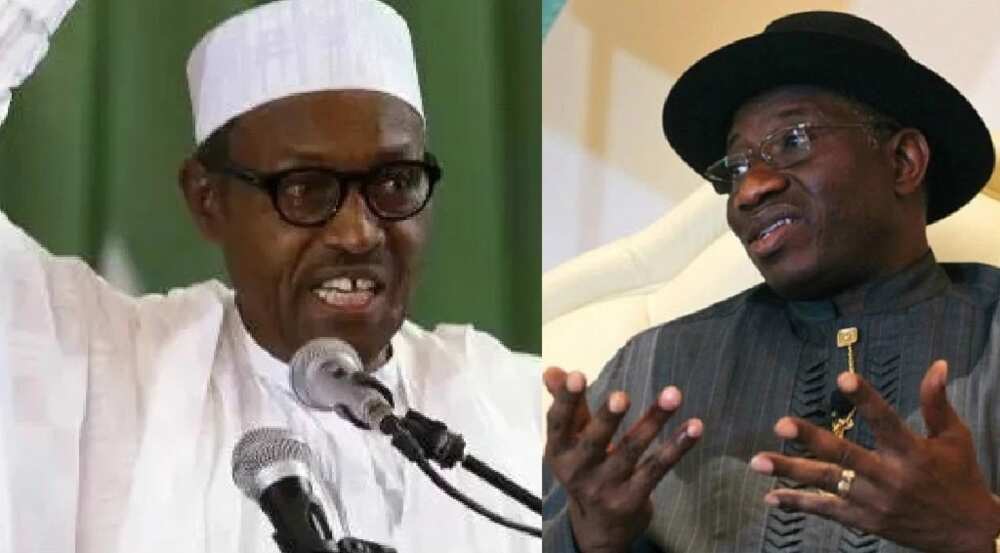 Outgoing president Goodluck Jonathan is embroiled in another huge corruption scandal worth at least $1 billion. One of the first tasks of Muhammadu Buhari upon acquiring presidential status will be an inquiry into murky deal of milking dry a potential cash cow by Goodluck Jonathan.
READ ALSO: Buhari Places Corruption Third In His To-Do List
The matter concerns controversial circumstances of recent secret sale of Digital Dividend Spectrum (DDS) licences worth over $1 billion without public auction. Two spectrums in the 700MH and 800MH were sold directly to Visafone and Globacom respectively instead of being put up for public sale. It is not known how much they paid for spectrums but experts estimate the real cost of equivalent spectrums no less than $1 billion.
READ ALSO: Emir of Kano Reveals How $12.5bn Disappeared Under GEJ  
The Nigerian Communications Commission (NCC), which is the statutory body, was unable to supervise a public sale because licensing didn't go through normal bidding process.
A top official in the NCC, who wanted to remain anonymous, informed press that murky spectrum allocation was ordered directly by president.
"If the president orders you to allocate a certain spectrum, who are you not to obey?" he told. "The directive came from the president and even the minister of communications technology cannot disobey it. Under normal circumstances, for NCC to sell a spectrum it should be by auction. But this is a directive from above".
READ ALSO: Top 12 Corruption Cases In Nigeria
It is rumoured that this shady deal comes out as a result of Jonathan's expectation to remain in office as president after re-election, which would grant him impunity. But the scandal erupted after he failed in presidential race.
It's not the first corruption scandal with secret sales of spectrums. NCC has been involved previously in illegal selling of a spectrum used by Nigeria's police to Open Skys Ltd. for as low as $6 million for a license that should have fetched the nation over $50 million. Another spectrum was secretly sold to Smile Communications Ltd.
The last case even led to sacking of Dr Bashir Gwandu, a former executive commissioner at NCC, by Goodluck Jonathan. Mr. Gwandu opposed controversial sale of spectrum to this South African company for as low as $14.2 million while its real price should be calculated in hundreds of millions.
Later Gwandu won a lawsuit against Goodluck Jonathan and was awarded N100 million damages for his sacking, which court declared illegal.
Source: Legit.ng