Earn 'Quick Money' Through Naij Citizen Journalism App
Over the years, Nigeria's biggest online portal (Naij.com) has worked assiduously to deliver accurate, up-to-date and dependable news to millions of Nigerians in and outside of Nigeria.
Today, we can boast of over 2.7 million fans on Facebook, 100,000+ followers and fans on Twitter and, of course, Legit.ng is now a one-stop portal for people from all over the world to check out the latest Nigerian and international headline news.
In the era of digitalisation, Legit.ng leads the way for others to follow. Today, we can also boast of making history as our news app became the first Nigerian app to reach 500,000 downloads in the month of March.
Our vision is to offer the best services and contribute our quota to the development of the Nigerian media, which acts as the fourth arm of the government.
Being the first of its kind, we present to you the Legit.ng Citizen Journalism app.
The Citizen Journalism app is free and enables users to earn money in an easy and fun way by submitting photos / videos from hot spots in Nigeria.
In the just-concluded elections, the success of citizen journalism cannot be underestimated. A relatively small group of citizen journalists celebrated their roles in reporting on proceedings - all from mobile phones.
However, if you missed out on a chance to play a part in informing the masses in the March-April elections, Legit.ng offers you a breath-taking opportunity.
To get started, download the Legit.ng Citizen Journalism App on Google store with your android phones and tablets.
Submit photos / videos from hot spots in Nigeria and get the assigned tasks and challenges completed. Then the users will have to wait for their tasks to be approved by the Legit.ng editorial team before enjoying their rewards.
This app helps you make money and have yourself noticed by becoming the best contributor for Nigeria's biggest news portal.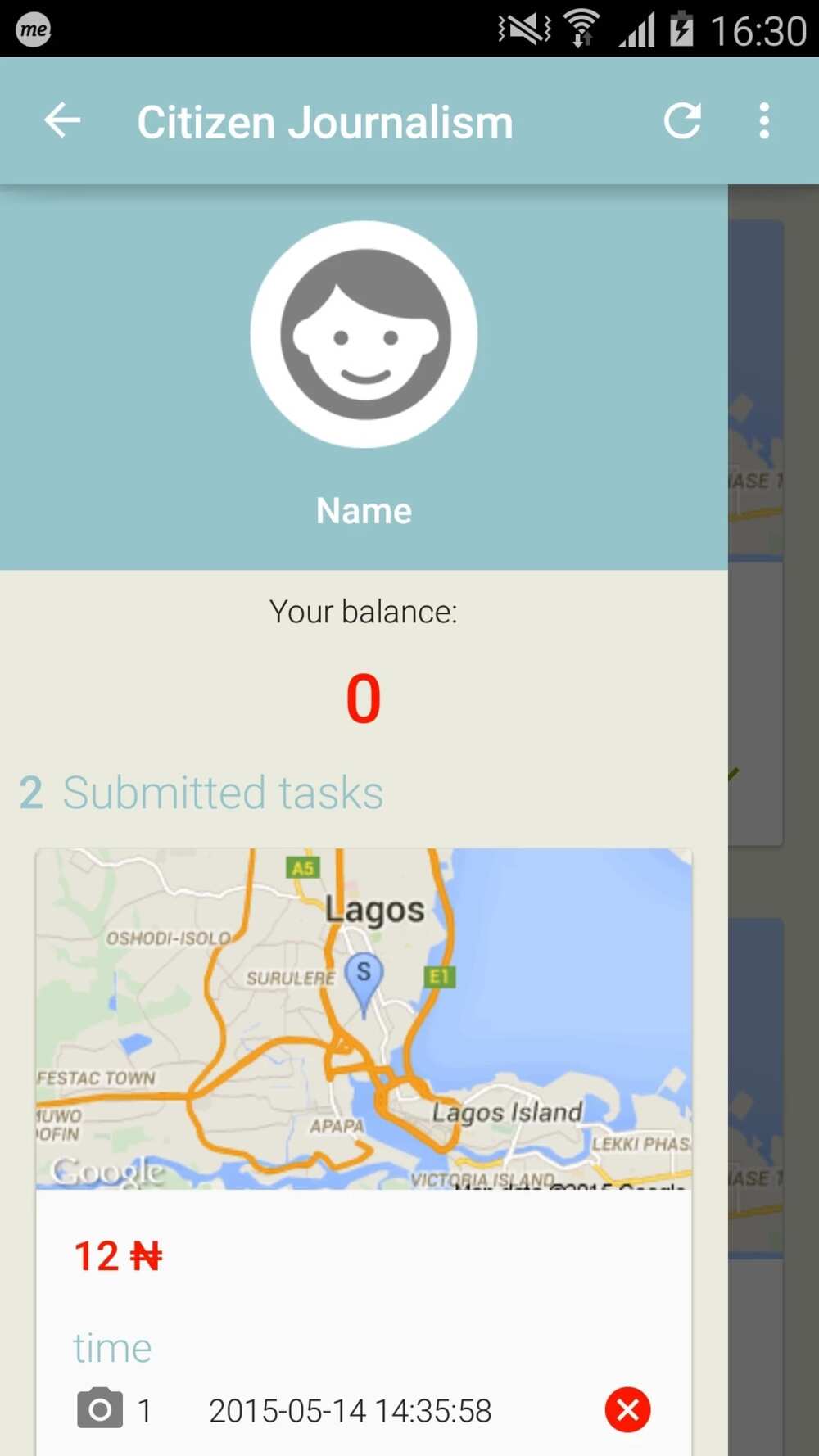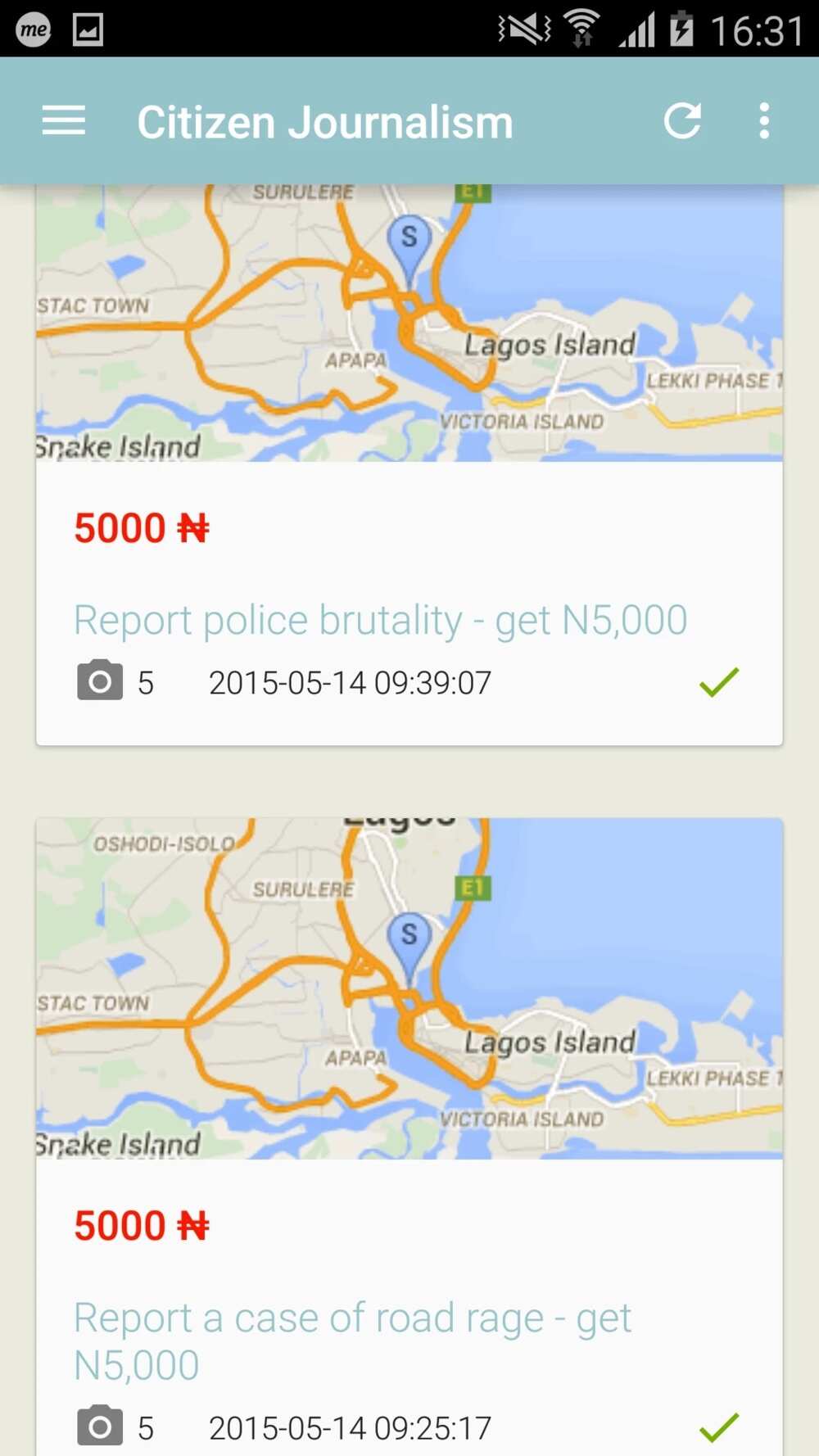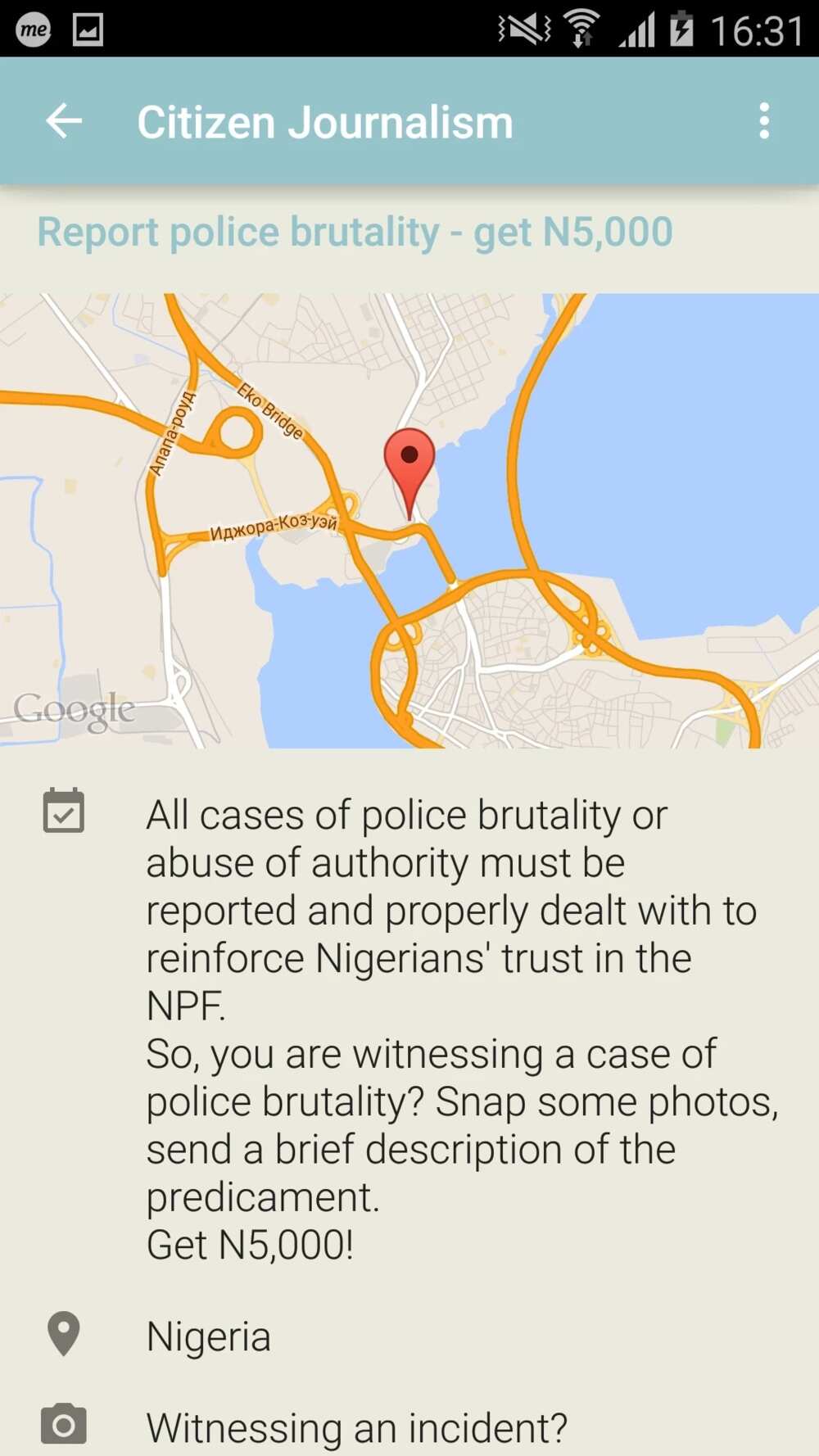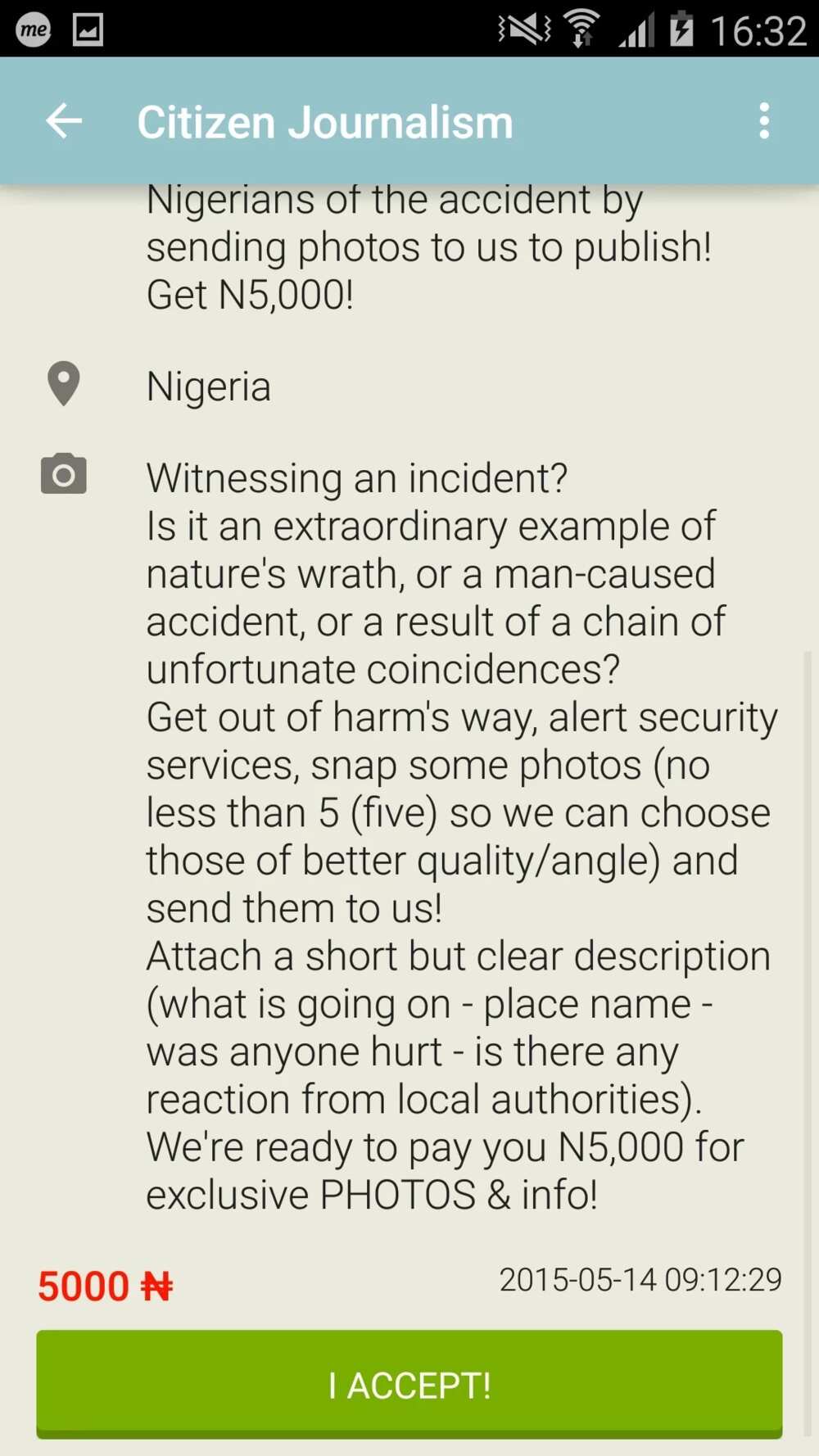 Key features:
• Ability to send photo and video content directly to the Legit.ng team
• Complete tasks and get money to your account
• Check completed tasks and your balance in the personalised profile
• Instant push notifications as your balance increases
• Settings to allow the app to update the tasks automatically
So do not miss out on this once in a lifetime opportunity. Hurry now and get started today!
We sincerely hope we will continue to grow and satisfy our readers' expectations. We are available 24/7 on Twitter @naijcom, on Facebook and at info@naij.com.
Source: Legit.ng