FIFA U-20 World Cup: Nigeria Presents Youngest Squad
The under 20 team presented by Nigeria for the FIFA U20 World Cup scheduled to take place in New Zealand, has been said to be the youngest in the tournament.
The team is made up of promoted 2013 Golden Eaglets squad that won the FIFA under 17 world cup in the United Arab Emirates in 2013.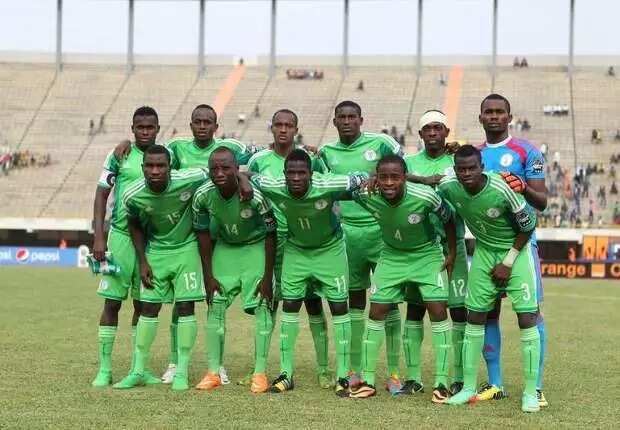 According to FIFA, the Nigerian team has an average age of 18 years and nine months.
The u-20 tournament will see 504 players represent 24 teams. These players will try to follow in the footsteps of Diego Maradona, Lionel Messi and countless other global stars, who have used the tournament to gather global recognition.
READ ALSO: World Cup: Africa's Best, Oshoala To Lead S'Falcons Attack As Team Bids Farewell To Legend
While Nigeria's team is rated the youngest, the oldest team were presented by Germany and Ukraine.
The Flying Eagles will be hoping on the prowess of  Taiwo Awoniyi, who FIFA admits is among the youngsters to watch out for at this year's tournament.
READ ALSO: Rashidi Yekini: How Nigeria Betrayed Its National Hero
The Flying Eagles will begin the 2015 FIFA U-20 World Cup campaign on June 1 against football world powers, Brazil, before going on to face North Korea and then Hungary.
Ghana, is the only African country that has won the u-20 world cup, Nigeria is still attempting to do same.
Source: Legit.ng