Senate Gives Final Verdict on Electronic Transmission of Election Results
The Nigerian Senate has finally endorsed electronic transmission of election result ahead of 2023 polls
Recall that the move for electronic transmission of election result was recently voted down the senators
This represents reversal of its earlier resolution that INEC can transmit elections results electronically with approval
In a move that will gladden the heart of many people in Nigeria, the Senate resolved that the Independent National Electoral Commission (INEC) is free to determine the mode of transmission of results during elections.
The mode of transmission includes electronic transmission or manual transmission, The Nation Newspaper reports.
With this, the Senate has reversed itself from its earlier resolution that INEC can transmit elections results electronically with approval from NCC and the National Assembly.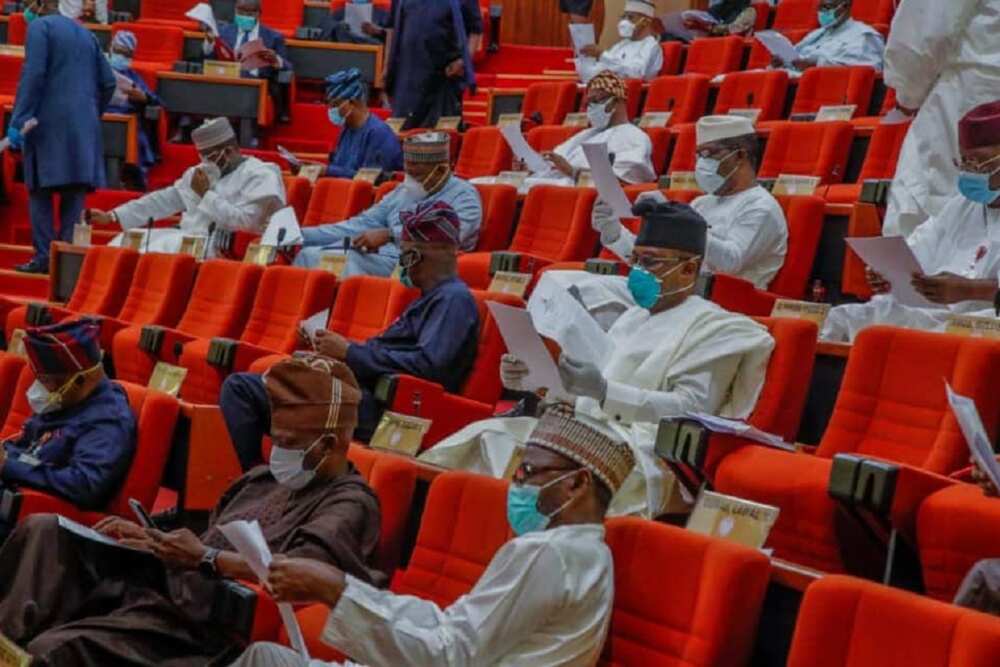 The resolutions of the Upper Chamber followed a motion titled: "Motion for recommittal" sponsored by the Senate Leader Yahaya Abdullahi (Kebbi North).
In the report submitted by the chairman of the Senate committee on INEC matter, Kabiru Gaya, it was recommended that when possible, the commission "may transmit results of elections by electronic means where and when practicable."
A rowdy session ensued when the Senate president, Ahmad Lawan, approved Abdullahi's amendment. To return order to the House, minority leader, Enyinnaya Abaribe, suggested voting on the controversial issue.
2023: Former INEC chairman, Prof Attahiru Jega, endorsed as Nigeria's next president
Earlier, the Jega Supporters Movement of Nigeria endorsed the former chairman of INEC, Prof Attahiru Jega, as the best candidate to serve as president in 2023.
The group in a statement in Kano state argued that Jega has the leadership qualities to move Nigeria forward.
The chairman of the support group, Ahamad Tijjani, pointed out that Jega's achievements in the academic sector and as the chairman of INEC stands him out.
Chaos in Senate over electronic transmission of election result
Earlier, the disagreements over the adjustment of section 52(3) of the electoral act amendment bill, which deals with electronic transmission of results, plunged the Senate into a rowdy session on Thursday, July 15.
The uproar began after a resolution was made to amend section 52 (3) by removing the powers of INEC to determine the use of electronic transmission of results.
The controversial amendment provided that INEC may consider electronic transmission so far the national network coverage is adjudged to be adequate and secure by Nigeria Communication Commission and approved by the National Assembly.
Source: Legit