Do not let Satan Create Animosity Amongst you, Sultan Begs Nigerians
- Nigerians have been urged by the Sultan of Sokoto not to allow those promoting the disintegration to create animosity in the country
- According to Alhaji Mohammad Sa'ad Abubakar lll, the people pushing for the disintegration of Nigeria are among the elite
- The monarch on Monday, June 7, described such divisive agents as Satan incarnate who are bent on sowing the seed of discord
PAY ATTENTION: Join Legit.ng Telegram channel! Never miss important updates!
Bauchi state - The Sultan of Sokoto, Alhaji Mohammad Sa'ad Abubakar lll has described those pushing for the disintegration of Nigeria are Satan incarnate, The Nation reports.
The monarch made the remark while speaking at the inauguration of the ultra-modern Hajj Camp in Bauchi state on Monday, June 7.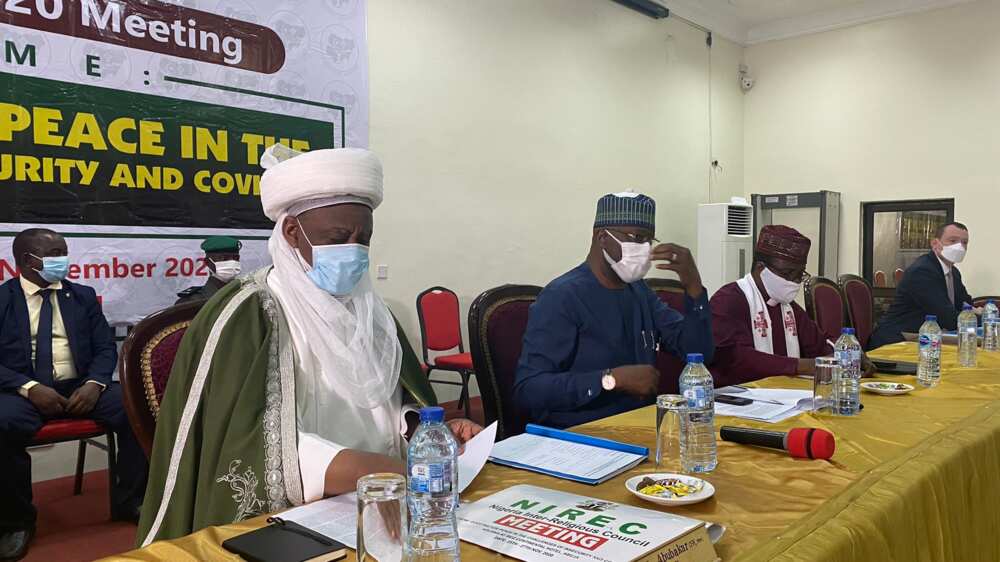 Abubakar appealed to Nigerians not to allow promoters of disintegration who are bent on sowing the seed of discord to create animosity in the country.
He also urged Nigerians to live in harmony and not let divisive agents among the elite use them as tools for destruction.
According to him, so many people are doing a lot to dismantle Nigeria, adding that the people have a duty to rise up to the occasion and challenge those few elites.
Message to promoters of disintegration
The sultan went on to remind promoters of division that the general election remains the only legitimate way to change any government.
He charged the people not to allow anyone to steal their votes as the time has come for everyone to reorganise, strategise and have excellent leadership in Nigeria.
Let Us Not Deceive Ourselves
A message has been sent to Nigerians by the Sultan of Sokoto, saying people should not deceive themselves that things are alright in the country.
He made the comment during a National Security Summit in Abuja. However, the traditional ruler said he is happy because the National Assembly has recognised this.
Meanwhile, he commended the speaker of the House of Representatives, Femi Gbajabiamila, for initiating the National Security Summit.
Buhari laments over insecurity
The growing insecurity and other threats bedeviling Nigeria are seriously affecting the country's national development, according to President Muhammadu Buhari.
Buhari on Wednesday, May 26, lamented that the insecurity was threatening his desires to achieve his ambitions for the nation.
He made the remark through the Secretary to the Government of the Federation (SGF), Boss Mustapha at the security summit in Abuja.
Source: Legit.ng