Exchanging of Dollars, Pounds, Other Foreign Currency on Nigerian Streets Banned
- The Association of Bureau De Change Operators of Nigeria have told members to stop selling or buying foreign currencies on streets within the country
- The operators said it launched 'Operation No Street Trading' to curb the rise in foreign currency exchange rates which is weakening naira
- Exchange rates of bureau de Change is above that of Investors and Exporters window which is the official exchange rates recognised by the Central Bank of Nigeria
PAY ATTENTION: Join a community of CEOs, founders, and decision-makers: subscribe for a free monthly business newsletter Digital Talks and succeed BIG!
Selling of foreign currency on Nigerian street will no longer be accepted by the Association of Bureau De Change Operators of Nigeria (ABCON), as it moves to crash the exchange rates.
ABCON said its members should prevent hawking of dollars and other foreign currency which has been causing hike in exchange rates and weakening the naira.
The association launched 'Operation No Street Trading' during its directors' meeting on Tuesday, June 2, 2021, in Lagos, to show its serious in supporting the Central Bank of Nigeria in strengthening naira.
The Nigerian market has only one official exchange rate, which is the NAFEX Investors & Exporters window, but individuals and some businesses use the bureau de change operators for another source of forex.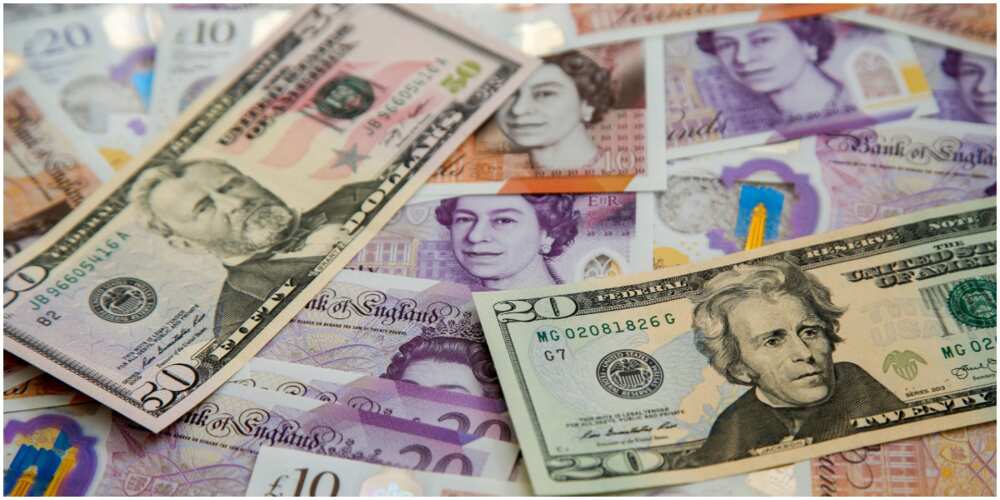 The exchange rates in the bureau de change is higher than that of the Nafex. In a statement from ABCON, the association agreed that:
"All operators are to collaborate in bringing down the forex rates in the market; street trading by BDC should be discouraged/banned and ABCON will commence operation 'no street trading'.
"BDCs should improve return rendition to regulatory authorities; margin review to meet operational requirements; widening the scope of transactions; digitalisation of BDC operations.
"ABCON to punish errant members; ABCON compliance officer and staff to commence nationwide supervision of BDC operations."
Meanwhile, Legit.ng had reported that Crowdyvest and the Securities and Exchange Commission are at loggerheads over operational license and investment programme.
The Nigerian agency said Crowdyvest is an unregistered investment company that investors need to be cautious about. It ordered the firm to stop operation.
But Crowdyvest said the investment regulator doesn't have the power to shutdown its business or order it to stop its Halal Fund programme.
Source: Legit.ng