Legit is Going back to Calabar to Change Lives of Street Children: Donate to Make the World Better
- With the help of Legit.ng family we will supply homeless children of Calabar with food, clothes and shoes.
- Four kids will receive scholarships to finish their schools
- Join the initiative! Donate as much as you wish via Patreon or Donate-ng
PAY ATTENTION: Legit.ng is on a mission to support vulnerable children of Calabar – join the initiative on Patreon, let's change more lives together!
Most of these children in Cross River's capital, Calabar, do not have parents, and neither do they have access to education, shelter, and the daily mandatory needs of comfortable living standards.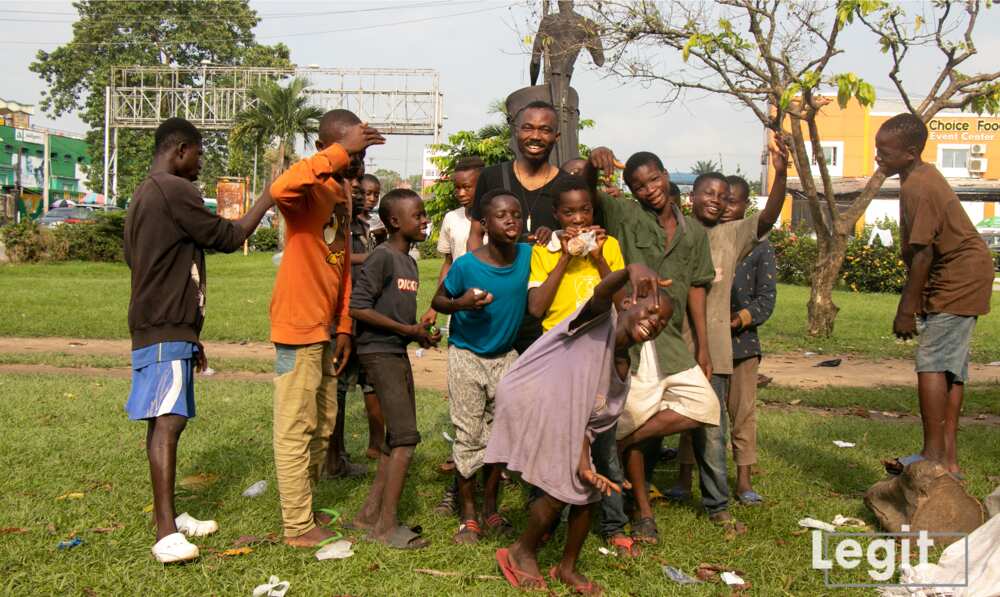 Legit.ng team went to the city and discovered that the prospect of these kids surviving the current storm is bleak, as there is little or no effort to secure a solid future for them.
Now we are going back to Calabar again!
In a few days, the Legit.ng crew will land in Calabar to provide these kids with basic needs that will help them survive their severe harsh realities.
We believe every one of these Calabar children deserves the right to feeding, education, shelter, clothing and responsible life irrespective of where they belong.
We have intensified efforts to amplify their plight through our video series on Legit TV, and some of these kids have eventually found help.
Our mission remains the same
For the Calabar project, our goals include:
a. Raising over $2000 to organise a food drive for these struggling kids and supply them with clothes and shoes.
b. Talking these children out of the streets by providing them with shelters.
c. Granting scholarships to some of these children until they finish secondary schools.
This is part of our national effort to put smiles on their faces, make them stand on their feet, and make our society perfectly work!
How you can support, donate and contact us?
If you wish to be part of our charity course, you can visit us at our office located at 8. Adeleke, Ladipo Kuku Street, Allen Avenue, Ikeja, Lagos state.
For inquiry, you kindly call us on +234 813 896 7139.
You can also mail us at info@corp.legit.ng
Donate via Patreon
You can also donate through Patreon for this charity initiative.
Why do you need to donate via Patreon?
a. Patreon is a world-known trusted platform.
b. It allows you to see the exact amount collected and track the progress of the initiative.
c. It has a transparent system that works 100%.
Donate via Donate.ng
Apart from Patreon, you can donate via Donate.ng.
Here is our page: https://donate-ng.com/campaign/save-children-of-calabar
We have a chat for volunteers in Calabar
If you wish to contribute to or and volunteer in our Calabar charity project with Legit TV crew, join us via this Whatsapp channel: https://chat.whatsapp.com/JVKgZEGboFPIDr5nRxHUZC.
***
Nigeria's leading digital news hub, Legit.ng, has over the years been championing a viable course for charity using its powerful media strength to shed light on the plight of many people, and of course, give them necessary succour.
For instance, through our "Street Children of Calabar" project, we have been able to ameliorate the suffering of numerous urchins left on the street to fend for themselves through menial jobs and exposed to dangers of various forms.
Source: Legit