How to Apply: Lagos SME to Provide Capital for Small Businesses at Next Bootcamp
- Ayo-Bankole Akintujoye has disclosed that this year's Lagos SME bootcamp will offer small businesses capital opportunities
- The programme will be taking a different turn in 2021, adding to the business management seminars led by top business leaders
- To participate at this year's edition, small businesses will have to register to get invite for the programme
PAY ATTENTION: Join a community of CEOs, founders, and decision-makers: subscribe for a free monthly business newsletter Digital Talks and succeed BIG!
The founder of Lagos SME, Ayo-Bankole Akintujoye, said the LSME incubation programme will be offering small business owners in Nigeria capital to aid their operation and growth within their sector.
During previous editions of LSME programme, participants were offered only educational seminars where various business strategies on operational and risk management are thought by seasoned business leaders in Nigeria.
The likes of Nairabet's Akin Alabi, Co-founder of PiggyVest, Joshua Chibueze, Partner and Chief Economist of PwC, Andrew Nevin, founder of Money Africa, Tosin Olaseinde and Nkiru Olumide-Ojo, the Regional Head, Marketing & Communications for Standard Bank Group, have shared their business expertise with participants in past editions.
Aside from the capacity building sessions, this year's event will feature working capital for lucky participants. He made this known during a Facebook live interview with Digital Talks on Legit TV.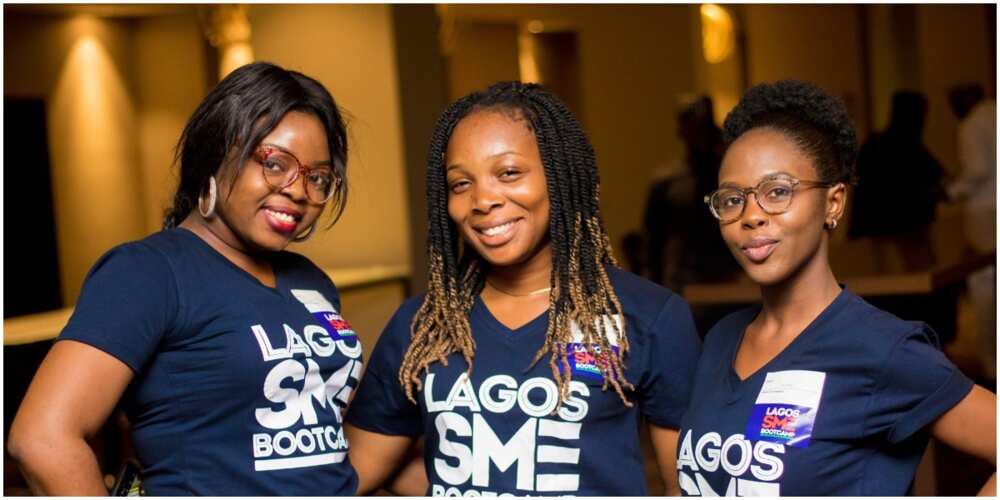 This means LSME will not only be bridging the gap between small businesses and needed strategies to operate a successful enterprise in Nigeria's complex business environment, the growth hub foundation will also support SMEs within the country financially.
The seminar will continue to equip young entrepreneurs with effective solutions to improve their business growth, especially during this post-COVID-19 period, as SMEs are still struggling to recover from the negative impact of the pandemic and lockdown.
To be a participant at the next Lagos SME bootcamp, visit https://www.lagos-sme.com/ and register for free to join the community channel to get an invite and information about the next event.
Meanwhile, Legit.ng had earlier reported that Binance is being investigated by federal agencies in the United States following report that the cryptocurrency exchange platform is used by criminals to hide funds.
It was gathered that cryptocurrency was used to launder money on Binance. Chainalysis Inc had reported that $756 million worth of cryptocurrency was traced to the company owned by Changpeng Zhao.
Zhao said Binance is against money laundering and works in partnership with fedeal agencies to prevent such activities. He said the platform has a tool that detects money laundering.
Source: Legit.ng