Cryptocurrency Platform, Binance Under Investigation for Money Laundering
- Federal agencies are investigating Binance after $756 million worth of cryptocurrency was traced to its platform
- The money was linked to criminal activities which was traced by Chainalysis Inc, a blockchain forensics firm
- The firm traced $2.8 billion worth of cryptocurrency in the digital asset market, and 27% of it was seen on Binance
PAY ATTENTION: Join a community of CEOs, founders, and decision-makers: subscribe for a free monthly business newsletter Digital Talks and succeed BIG!
Cryptocurrency trading platform, Binance, is being investigated by several federal agencies in the United States. The company has been linked to money laundering activities of suspected criminals.
The company is also being probed for tax evasion. The US Justice Department and the Internal Revenue Service are investigating Binance after a report by Chainalysis Inc. traced $756 million worth of cryptocurrency transacted by suspected criminals to its platform.
This amount account for 27% of $2.8 billion worth of cryptocurrency traced by the blockchain forensics firm. Binance said its platform is against money laundering, and it uses tools to detect and address suspicious activity.
Commenting on the investigation, Jessica Jung, spokesperson for Binance said:
"We have worked hard to build a robust compliance program that incorporates anti-money laundering principles and tools used by financial institutions to detect and address suspicious activity."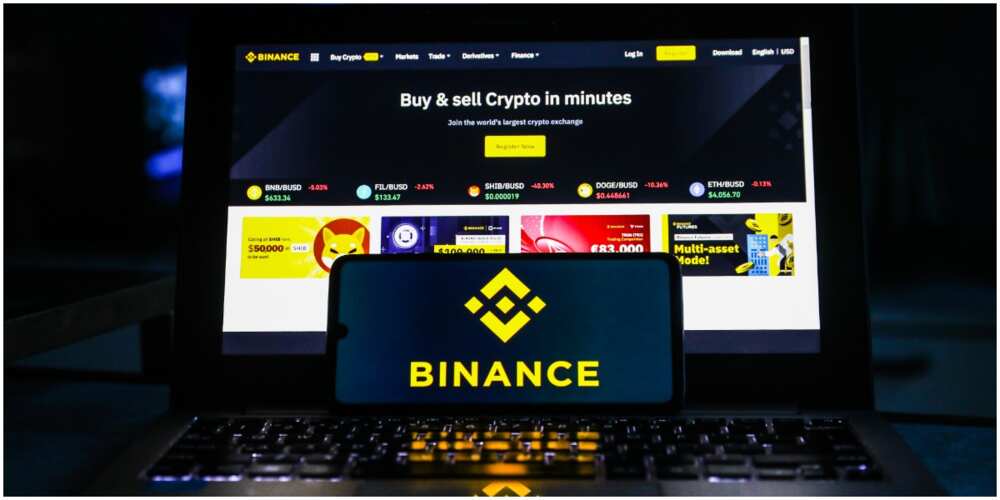 Binance is the largest cryptocurrency exchange in the world, and its owned by Changpeng Zhao. The company is part of the cryptocurrency community strengthening the grip of digital assets in the financial market.
In reaction to the investigation, Binance said:
"We take our legal obligations very seriously and engage with regulators and law enforcement in a collaborative fashion."
It added that:
"We have a strong track record of assisting law enforcement agencies around the world, including in the United States."
Meanwhile, Legit.ng had previously reported that Elon Musk announced his company, Tesla, won't collect bitcoin as payment for its vehicles again, stating that the mining of the crypto is affecting the environment.
He made this known on Twitter, stating that miners of bitcoin uses fossil fuels which damages the environment, and Tesla doesn't want to support such activity.
The statement Musk released disclosed that the company is planning to replace bitcoin with another cryptocurrency that uses sustainable energy or just 1% of bitcoin energy.
Source: Legit.ng