United States Company Invest $163,000 in Nigerian Startup, Rabawa
- Rabawa assist resellers, manufacturers and distributors to take advantage of social media to promote and sell their products
- In order to grow their startup business, Rabawa raised $163,000 from US investment company, Aptiv Capital
- The financial support will enable Rabawa scale its product and introduce it to other African countries
PAY ATTENTION: Join a community of CEOs, founders, and decision-makers: subscribe for a free monthly business newsletter Digital Talks and succeed BIG!
US-based venture capital, Aptive Capital, has invested six figure into Rabawa, a social and video commerce platform. The Nigerian startup received the fund to scale and enter new African markets.
Aptive Capital infused $163,000 into Rabawa to support the company's growth plan. Rabawa is one of the many African startups that the US investment company has stake in.
It has invested in eight African startups like OneKiosk, SkyfireDigital, MimiMoney, Statesman, and Slabdeck. With Rabawa joining the list, Aptive Capital managing partner, Paul Gilpin, said he's impressed with the Nigerian startup.
Rabawa enables the use of social media to curate, promote and sell products. The platform is used by resellers, manufacturers and distributors to access end-users. Within a year, its sellers have reached 5,000 and 1,000 suppliers.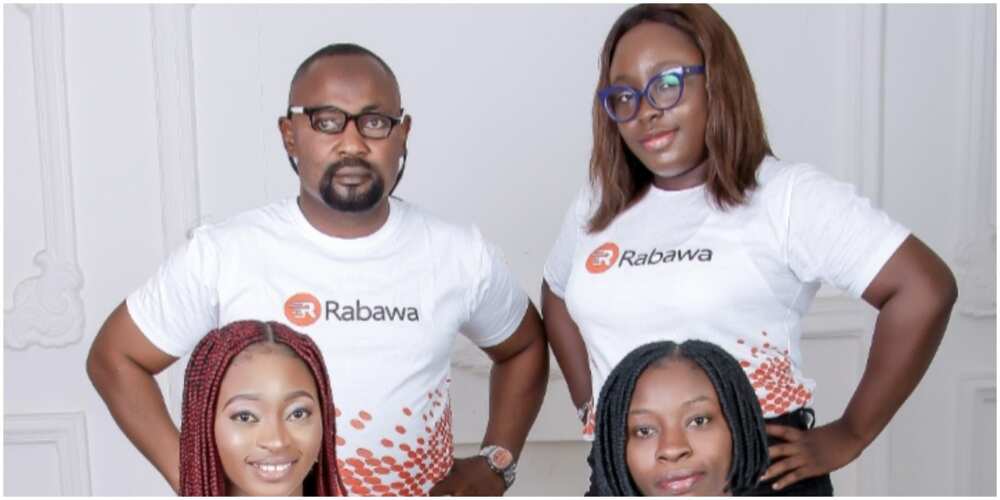 Gilpin commented on the company's deep market knowledge. In a report by Disrupt Africa, he said:
"We are very impressed with Rabawa's deep knowledge of the market and their planned approach to solve the challenges of unemployment, poor product availability, high cost of logistics, access to market issues, and poverty across Africa."
The company's chief operating officer, Olayinka Akinkunmi, said Rabawa will be able to establish social and video commerce to other African markets due to the growth the company is experiencing.
Meanwhile, Legit.ng had previously reported that Thrive Agric has finally paid its investors after a year of failing to fulfill its obligation. The investment company has been owing since April last year.
Investors had publicly accused the company of trying to exploit them by not paying them their initial investment and interest after subscribing to Thrive Agric's farming business.
The accusation led to leadership change within the company, with Adia Sowho coming in as interim chief executive officer for Thrive Agric during the financial crisis.
Source: Legit.ng