Thrive Agric Investors Receive Their Money After Failure to Make Payment Last Year
- In a letter to inveators, the chief executive officer of Thrive Agric announced that investors have received full payment
- Adia Sowho was appointed as interim CEO after the company fell into financial crisis due to COVID-19 pandemic
- Investors had protest against Thrive Agric, accusing the company of withholding their money and investment interest
PAY ATTENTION: Join a community of CEOs, founders, and decision-makers: subscribe for a free monthly business newsletter Digital Talks and succeed BIG!
Thrive Agric investors have received their complete investment in the company's farming business a year after the agric-tech firm failed to meet its obligation to individuals who subscribed to its investment offer.
In a statement to the subscribers of its farm business, the company announced that it doesn't owe any investor as payment has been completed. This comes after the COVID-19 negatively affected its operation.
When COVID-19 pandemic and lockdown effect gripped the company, it was stated the investment platform wasn't prepared for the virus outbreak, and this affected its ability to pay investors since April 2020.
Investors took to social media to protest against Thrive Agric. This threw chaos in the agric-tech market, with its insurer, Leadway Assurance stating that it only insures farm produce.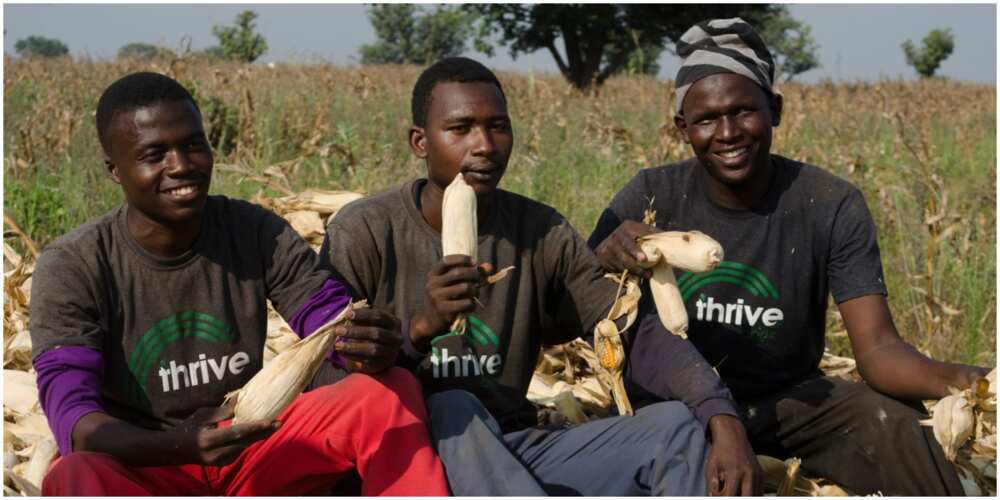 According to Leadway, its insurance cover doesn't protect investors' funds. This statement wasn't well received by investors, and Thrive Agric's credibility was called into question.
The protest from investors led to a leadership restructure in the investment company. Adia Sowho was appointed as interim chief executive officer to help Thrive Agric mitigate the crisis.
Investors were also promised of investment payment that will come in two different periods - some received their money last year and others received theirs this year until the payment was completed.
In a statement addressing investors on Thursday, Sowho said:
"I am happy to announce to you all that Thrive Agric has completed all overdue payments due to its crowdfunding subscribers."
She added that:
"The COVID-19 pandemic changed our lives forever. It tested the world and the businesses around the world; ours included.
"We were not able to keep our promise of on-time returns on farm subscriptions, and you, our subscribers, had to bear the rougher side of the risk in running an agriculture business during a pandemic."
Meanwhile, Legit.ng had earlier reported that Access bank has renamed Grobank Limited, the South African company that will be taken over in the second quarter of this year.
Access Bank acquired majority stake in the company, giving the Nigerian lender control over Grobank Limited. Access Bank has been acquiring commercial banks outside Nigeria.
It had acquired companies in Kenya, Mozambique and Tanzania and Zambia in a bid to increase the company's revenue sources.
Source: Legit.ng