Just in: Author of Nigeria's National Pledge, Prof. Adedoyin, passes on at 83
- Prof. Felicia Adebola Adedoyin has passed on at the age of 83 according to reports
- Adedoyin composed Nigeria's National Pledge in 1976
- The pledge was written in the Daily Times on July 15 of that year
PAY ATTENTION: Join Legit.ng Telegram channel! Never miss important updates!
Another Nigerian giant has dropped dead. This time, it is Prof. Felicia Adebola Adedoyin who authored Nigeria's national pledge.
She died on Saturday, May 1, after a brief illness, Daily Nigerian reports.
Prof. Adedoyin, lectured at the University of Lagos and was a consultant with the United Nations.
She wrote the national pledge in 1976.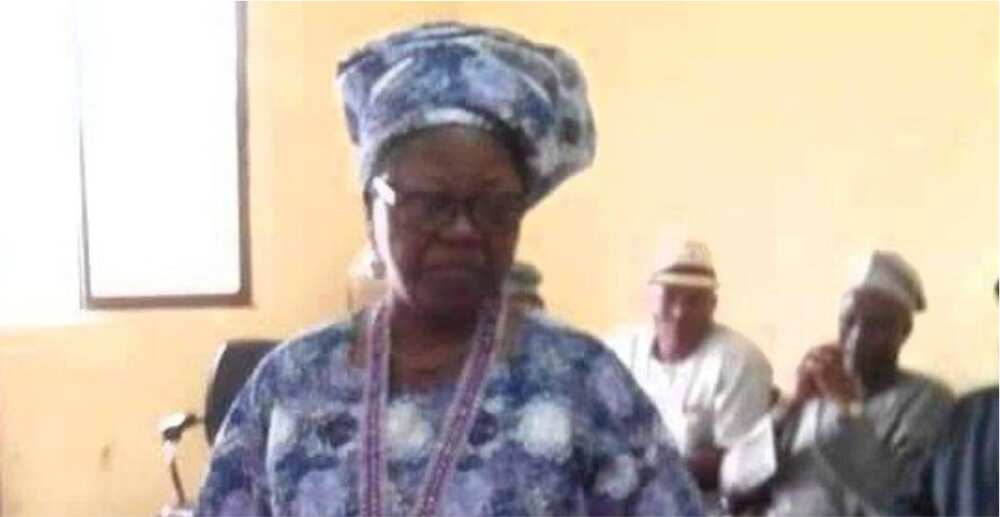 The pledge was initially written in the Daily Times on July 15, in an article titled 'Loyalty to the Nation, Pledge'.
This was subsequently shown to the then Head of State, Gen. Olusegun Obasanjo, who modified it and introduced it to the country during the formal launch of the Universal Free Primary Education (UPE) and decreed that all school children recite the national pledge in assembly.
In 2005, Prof Adedoyin was given a national award, the Officer of the Order of the Niger (OON). She was in the care of her children when she passed away, and surrounded by loved ones.
In another report, the federal government proposed a reduction of workers' salaries as a way of reducing the high cost of governance in the country.
This was disclosed by the minister of finance, Zainab Ahmed, on Tuesday, May 4 at an event organised by the Independent Corrupt Practices and Other Related Offences Commission.
She said President Muhammadu Buhari has directed the National Salaries, Incomes and Wages Commission to review the salaries of civil servants as well as the number of federal agencies.
Meanwhile a Singaporean non-profit group, Chandler Good Government Index, CGGI ranked Nigeria as the third-worst governed country in the world.
The report ranked Nigeria very low in governance, leadership, and foresight, scoring the country 102 out of 104 countries with a score of 0.319 points.
Meanwhile, as the Nigerian economy continues to decline, there was outrage recently in the country after American micro-blogging and social networking service, selected neighbouring Ghana as the headquarters for its operations in Africa.
The announcement by the company's CEO Jack Dorsey in a tweet on Monday, April 12 sent Nigeria into a frenzy with many citizens on social media accusing the government of scaring away foreign investors by stifling free speech.
Source: Legit.ng