Atoye: Nigeria Can Defeat Insurgents, Bandits but Lack Good Leadership
- The mounting insecurity situation in the country has been a source of concern for many Nigerians
- In the last few days, non-state actors have been running wild in many parts of the country kidnapping and killing citizens
- An activist is of the opinion that the recent violence in the country was triggered by years of extremism even in high places
PAY ATTENTION: Join Legit.ng Telegram channel! Never miss important updates!
An activist, Ariyo-Dare Atoye has raised an alarm saying every sector in Nigeria has been infiltrated by extremists.
Atoye, who is also the co-convener of the civil society group, Centre for Liberty, made the comment in an exclusive chat with Legit.ng on Tuesday, April 27 in Abuja.
According to him, there is a need to sanitise every sector of the country, including the military, to flush out extremists posing as nationalists.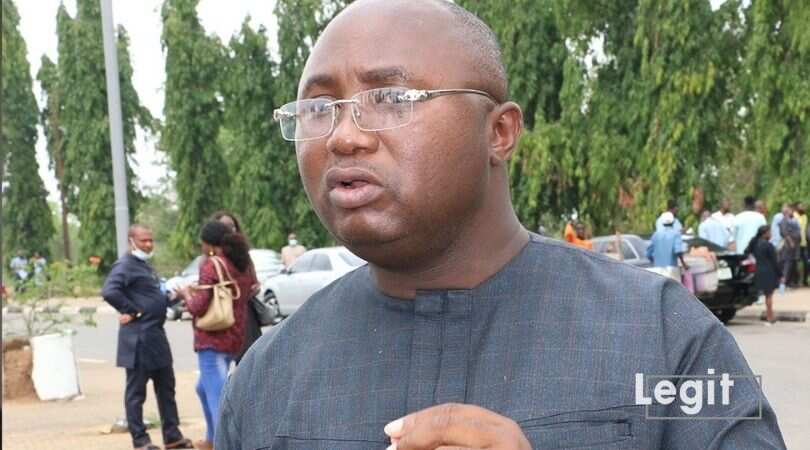 PAY ATTENTION: Install our latest app for Android, read best news on Nigeria's #1 news app
His words:
"One thing Nigerians must understand today is that every sector of this country is infiltrated by extremists and moles including the Nigerian soldiers.
"That is why one major thing a new leader will do for Nigeria is to reform and sanitise the Nigerian Army who are giving information and betraying the cause of our fight against terrorism and insurgency.
"The reason why the security agencies have been able to protect themselves is that there is no strategic leadership. The policemen and the soldiers have the capacity to overrun these criminals and defeat them when they see a good leader.
"They have the capacity to defeat insurgents, they have the capacity to defeat bandits, but there is no coordinating strategic leadership that will lead them and inspires that confidence in them, so they are being isolated and been dealt with."
Lamenting over the surge of insecurity in the country in recent times, Dare-Atoye urged Nigerians to unite to fight terror and defeat evil across the country.
He said:
"It is unheard of, that a nation of 200 million people cannot put together a standing army or an arrangement that can go after bandits who are launching attacks on our soil.
"Not bandits or militia who are carrying out guerrilla warfare by coming in cross-border attacks, but bandits, criminals, terrorists, insurgents, occupying our own territory, and launching attacks against our own nation from within.
"What that tells you is that at this point in time, the National Assembly should either ask the president to act or resign. Nigeria does not lack the power or capacity to defeat what we are confronting today.
"There is a human resource that is available to us. Technology is available to us. All of these we have the capacity to assemble in terms of emergency."
Meanwhile, Governor Ifeanyi Okowa of Delta state has called on Nigerians to support state and federal governments with prayers as the country battles mounting insecurity in virtually all states of the federation.
Governor Okowa who was speaking at an event in Asaba, the Delta state capital, admitted that the challenge of insecurity was a tough issue in Nigeria currently.
The governor had earlier declared that Nigeria is in troubled times with a dwindling economy occasioned by various factors, including worsening insecurity across the nation.
The governor made the comment on Friday, April 23 at a funeral service in Agbor, even as he urged Nigerians to pray that God should change the situation.
Source: Legit.ng