Sheikh Gumi Reveals What Caused Rise in Kaduna Killings, Abductions, Proposes New Solution
- Sheikh Gumi said the attacks on the camps of bandits in Kaduna state caused the rise in the cases of abductions and killings in the state
- To address the crisis, the Islamic cleric advised the government to have a dialogue with the bandits who are ready to embrace peace
- Gumi said the government should prioritise the lives of the abducted students over any principle
PAY ATTENTION: Join Legit.ng Telegram channel! Never miss important updates!
Sheik Ahmed Gumi, a popular Islamic cleric, says the increase in kidnappings in Kaduna state is due to the bombardment of the camps of the bandits.
The Punch exclusively reports that Gumi said on Monday, April 26, that the bandits had suffered heavy casualties and were determined to retaliate.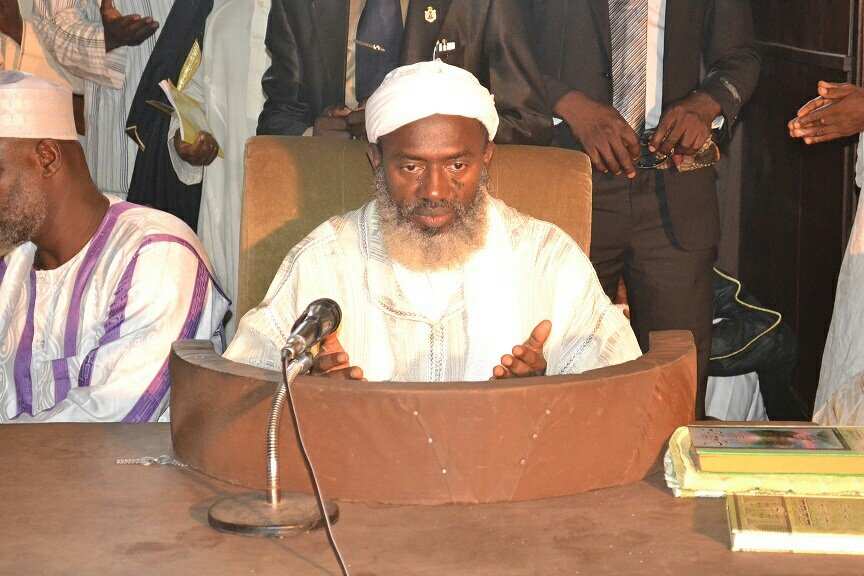 The Islamic cleric advised the government to set up a committee to open a dialogue with those ready to embrace peace, adding that it was the only way to resolve the crisis in the state.
His words:
"It is because the other states are trying to respect the peace (of the bandits), but in Kaduna state, it has been declared that they should be bombed and annihilated. Whenever the attack is much on them, they will fight back.
"I am calling on the authorities to pipe down and let's see how we can get them to reason and stop kidnappings and shedding of innocent blood."
The cleric asked the government to put the interest of the kidnapped students first and make the necessary sacrifice to secure their freedom.
He explained that there are different factions of the kidnappers, adding that a particular gang was responsible for the continuous attacks in the state.
According to him, if the government could reach an agreement with the other sects, the gang would be neutralised.
Gumi added:
"The lives of the students are more important than any principle; their lives first. So, let's save them. It is one particular notorious sect that is doing all these and other ones are blaming him (the gang leader)."
PAY ATTENTION: Install our latest app for Android, read best news on Nigeria's #1 news app
In a previous report, Sheikh Gumi said the bandits he met in the past have repented and are no longer involved in abductions.
He said:
"All those we met, all of them have stopped being involved in this kidnapping. The ones doing it now are rogue ones who we did not sit down with."
Source: Legit.ng