BREAKING: Reps Makes U-Turn, Promises to Hear Motion for Pantami's Resignation
- The House of Representatives will go ahead to hear a motion calling for Dr. Isa Pantami's resignation
- The decision comes a day after the presidency unequivocally backed the minister amidst calls for his dismissal or resignation
- The embattled minister had sparked outrage after his past comments expressing his solidarity with terror groups
PAY ATTENTION: Join Legit.ng Telegram channel! Never miss important updates!
The House of Representatives said it will hear the motion of Minority Leader Ndudi Elumelu who had earlier called for the resignation of the minister of communications and digital economy, Dr. Isa Pantami.
Spokesperson of the House, Hon. Benjamin Kalu, in a statement sent to Legit.ng on Friday, April 23, said media reports suggesting that Speaker Femi Gbajabiamila blocked Elumelu's motion demanding Pantami's resignation was false.
He said the House will attend to the motion when it is properly presented at a later date.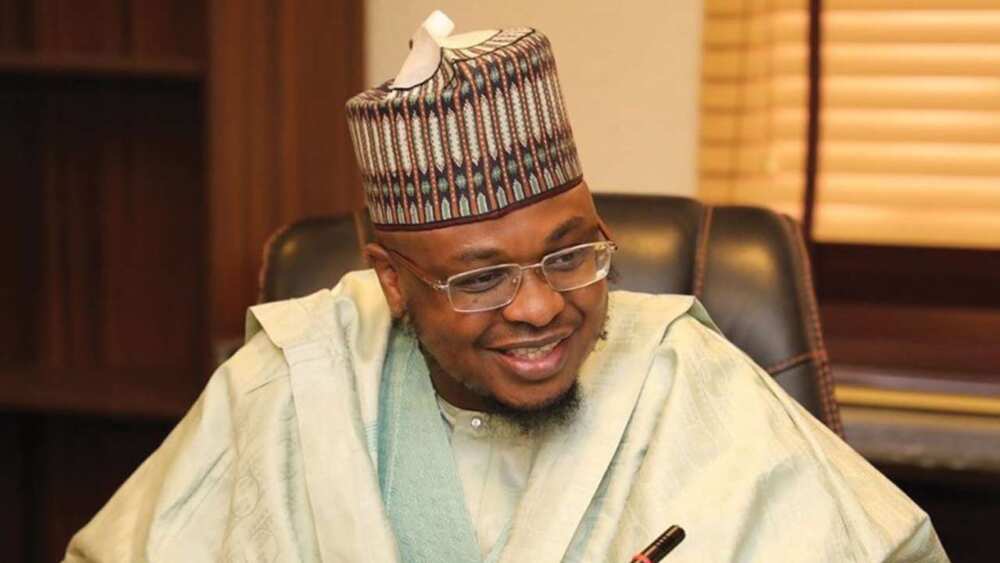 PAY ATTENTION: Install our latest app for Android, read the best news on Nigeria's #1 news app
Part of the statement read:
"For the avoidance of doubt, the House is guided by the Standing Orders of the House of Representatives (House Rules) in its operations and administration.
"In this case, the Minority Leader should have known better than to present such an issue for debate via Order 6 of the House Rules which only applies to Legislative Privileges.
"He ought to have come under Order 8 Rule 4, as a matter of urgent national importance, or via a motion on notice to enable other members second the motion and make their contributions through debate in a truly democratic fashion.
"It is, therefore, pertinent to inform Nigerians that the House has not acted in error, but in line with the provisions of its rules. All insinuations that the House did not allow democratic debate to take place on the important issue of Pantami's resignation are simply untrue."
Some Nigerians have been reacting to the latest stance of the House leadership on the issue via social media.
Captain Kunle Shobo wrote:
"The motion was never debated less alone opposed. It was raised at the wrong time. The other time it was Shina Peller, now it's Ndudi Elumelu. It should be a shame that the incompetence of lawmakers is being rubbed off on the Speaker who is simply doing his job."
Olise Chucks wrote:
"This country is long overdue for a dissolution. And it better happens sooner, there's nothing patriotic about Nigerian politicians it's all about sentiments."
Kelechi Asta wrote:
"They're all playing around with a very big venomous snake thinking it won't bite them."
Oluwatosin Sucess wrote:
"Mr. Speaker is free to fault the minority leader but he should be reminded that the minority did what's expected of him in a democratic dispensation."
Recall that Gbajabiamila had earlier said he did not block a motion demanding the dismissal of Pantami.
The Speaker stated that he only faulted Elumelu for not following due process when he raised the matter on the floor of the lower house.
Meanwhile, the presidency has defended Pantami, saying calls for his resignation are instigated by those who want him out
According to presidential spokesman, Garba Shehu, Pantami is currently subject to a "cancel campaign."
Source: Legit