Pantami: Nigeria Must Avoid List of States that Sponsor Terrorism, says Ezekwesili
- The controversy raging over the past comments of the minister of communications, Dr Isa Pantami is still ongoing
- A former minister of education and solid minerals in the country, Dr Oby Ezekwesili has waded into the matter
- The former World Bank official and economic analyst, urged the Nigerian government to act fast on the issue
PAY ATTENTION: Join Legit.ng Telegram channel! Never miss important updates!
A former minister of education, Dr. Oby Ezekwesili has stated that if the Nigerian government fails to act on the reported terrorist links to one of its ministers, the country may be listed among states that sponsored terrorism globally.
The current minister of communication and digital economy, Dr. Isa Pantami has been under pressure to resign due to his pro-terrorist comments in the past.
The federal government has been largely silent on the issue that has sparked outrage across the country.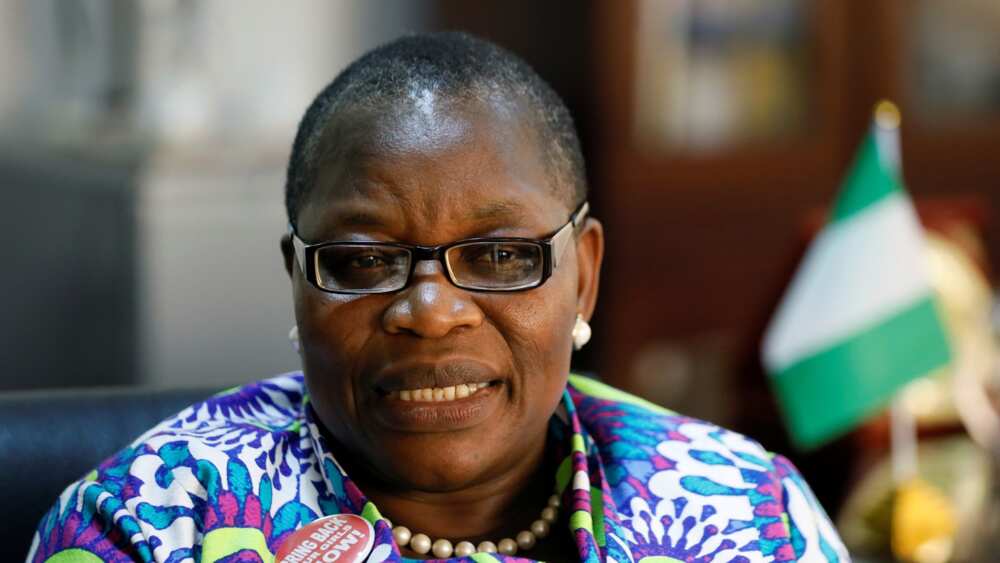 PAY ATTENTION: Install our latest app for Android, read the best news on Nigeria's #1 news app
Ezekwesili, a former World Bank official says the development may taint Nigeria's image globally.
She tweeted on Thursday, April 22:
"The Nigerian government and President Muhammadu Buhari may not realize that the world is following the ugly developments on our country's minister of communications and how his government is handling or in fact ignoring to handle it.
"Nigeria must avoid the list of states that sponsor terrorism."
Responding to one of her followers who interpreted her tweet to mean Nigerians will pay for Pantami's terror links, Ezekwesili wrote:
"That's what happens to citizens of countries on that list. It is why the Nigerian government must urgently and decisively handle the minister of communications matter with all the seriousness it deserves."
Tweeting more about the challenges of unifying the country, Ezekwesili wrote:
"The center of this country is no longer holding at all and it is better to deliberatively discuss our union as a people than allow a chaotic failure that is unmanageable.
"Citizens are the only legitimate center that can midwife credible dialogue. Citizens have to step up. Nigeria cannot at this stage avoid a genuine conversation about its future. The signs are all too obvious for all to see."
Meanwhile, the director-general of the International Centre for Islamic Culture and Education (ICICE), Dr. Kabir Kabo Usman has joined those defending the minister.
Speaking during a Channels Television's programme on Wednesday, April 21, Dr Kabo said some of the controversial preachings were taken out of context and the minister had outgrown some of the positions he held in his earlier years.
His words:
"Some of these issues (Pantami's preachings) were quoted out of context. We all believe that people grow. When we were born, there is no way you can bear a child today and he starts walking tomorrow, people learn through the process."
In a related development, Pantami on Monday, April 19 announced that his Facebook page was hacked.
The minister made the statement after a comment from his verified Facebook account joined his supporters in laying a curse on activist, Deji Adeyanju.
Adeyanju has been at the forefront of calling for the minister's resignation after past comments of Pantami declaring support for terrorist groups surfaced on the internet.
Recall that a civil society group convened by Adeyanju, Concerned Nigerians, on Monday, April 19 urged the Department of State Security, DSS, to recommend the sacking of Pantami to President Muhammadu Buhari.
In a letter addressed to the director-general of the DSS, Yusuf Magaji Bichi, Adeyanju stated that it is a security risk to allow Pantami to remain in office.
Source: Legit