President Buhari Ignores Criticism, Approves $1.5billion to Repair Port Harcourt Refinery
- The Federal Government ignored criticism from Nigerians and will spend $1.5 billion on the Port Harcourt refinery
- Nigerian National Petroleum Corporation and Tecnimont Spa signed the contract on Tuesday to kickoff repair
- The rehabilitation of the refinery will be done in three phases, which will take 18, 24 and 44 months
PAY ATTENTION: Join a community of CEOs, founders and decision-makers: subscribe for a free monthly business newsletter Digital Talks and succeed BIG!
The Nigerian government has finally approved the $1.5 billion refinery rehabilitation contract. The approval was given following the agreement between the Nigerian National Petroleum Corporation (NNPC) and Tecnimont Spa.
The government agency and Italian company signed the rehabilitation contract of the Port Harcourt refinery amid criticism from the private sector and the public. The agreement was entered into on behalf of the Port Harcourt Refining Company.
Ahmed Dikko, the Managing Director of Port Harcourt Refining Company, and Davide Pellizola of Tecnimont SpA, signed the agreement virtually. The rehabilitation will be done in three phases of 18, 24 and 44 months.
In March, the Minister of State for Petroleum Resources, Timipre Sylva, had explained that the federal appropriations of 2020 and this year will contribute to the funds.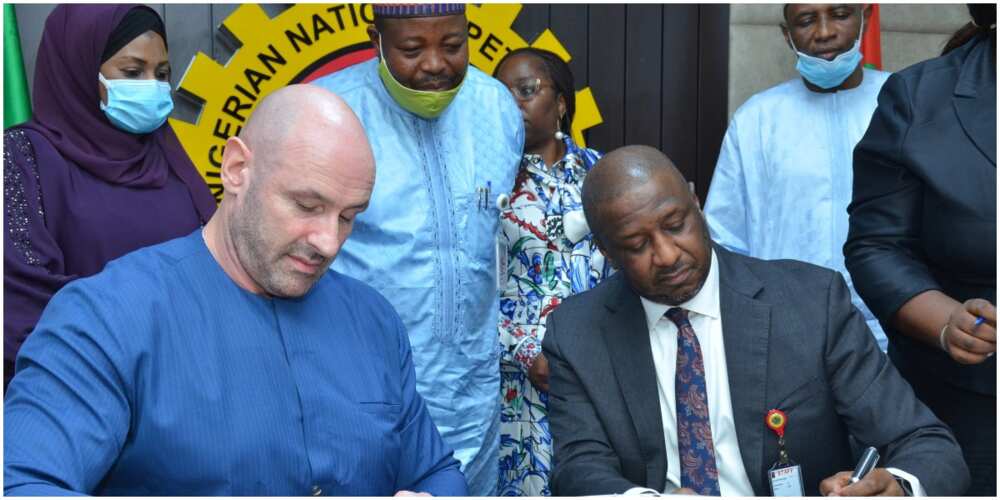 He also stated that the NNPC will provide capital from its internally generated revenue, while the Afreximbank will offer the rest of the payment:
"The NNPC is going to spend about $200 million from its internally generating revenue sources, while the Federal appropriation will put in about $800 million and it is already broken down into three parts.
"The 2020 appropriation will give $350 million, 2021 appropriation will give another $350 million, and 2022 appropriation will give another $100 million, making it all $800 million from appropriation, and then the rest of it will now come from Afreximbank."
Nikko explained that the refinery will begin to receive hydrogen by the end of phases 1 and 2 of the project, and the government asset is expected to start operation after phase 3.
Meanwhile, Legit.ng had earlier reported that the Nigerian Stock Exchange (NSE) fined about 41 companies after they failed to meet the deadline for their financial statements submission.
The quoted firms were jointly fined over N1 billion by the stock market authority. Their failure to submit the earnings report before deadline is seen as a breach of listing rules of the exchange.
All publicly-listed companies are expected to file their financial statements 30 days after the end of every quarter, but this companies failed to do so.
Source: Legit