Conoil, Briscoe, Omatek, Others Fined over N1billion by Stock Market Authority
- The stock market authority sanctioned 41 companies for failing to submit their financial statements before the due date
- The companies were fined over N1 billion by the Nigerian Stock Exchange for breaching the listing rule of the market
- For every quoted business in the stock market, their financial statements is expected to be filed 30 days after the last quarter
PAY ATTENTION: Join a community of CEOs, founders and decision-makers: subscribe for a free monthly business newsletter Digital Talks and succeed BIG!
About 41 companies listed on the Nigerian Stock Exchange (NSE) have been fined over their failure to submit financial statements to the Nigerian bourse, with sine having a delay of four years.
The notable names penalised by the NSE includes R.T Briscoe, Conoil, Royal Exchange, FTN Cocoa Processors, Deap Capital Management & Trust, Omatek Ventures, Royal Insurance, Niger Insurance and Union Dicon.
The stock market authority fined the companies over N1 billion for breaching the capital market rules. Companies are expected to file their earnings report after 30 days of the last quarter, but these companies failed to meet the deadline.
R.T Briscoe and FTN Cocoa were fined N53.4 million and N50.3 million respectively for failing to submit its financial statements as at when due, Conoil was slammed N800,000.
For its default, Deap Capital received N5.5 million fine, Omatek Ventures was fined N537.2 million, Juli Plc 151.2 million, Royal Insurance N22.3 million, Union Dicon N27.5 million and Niger Insurance was fined N84.2 million.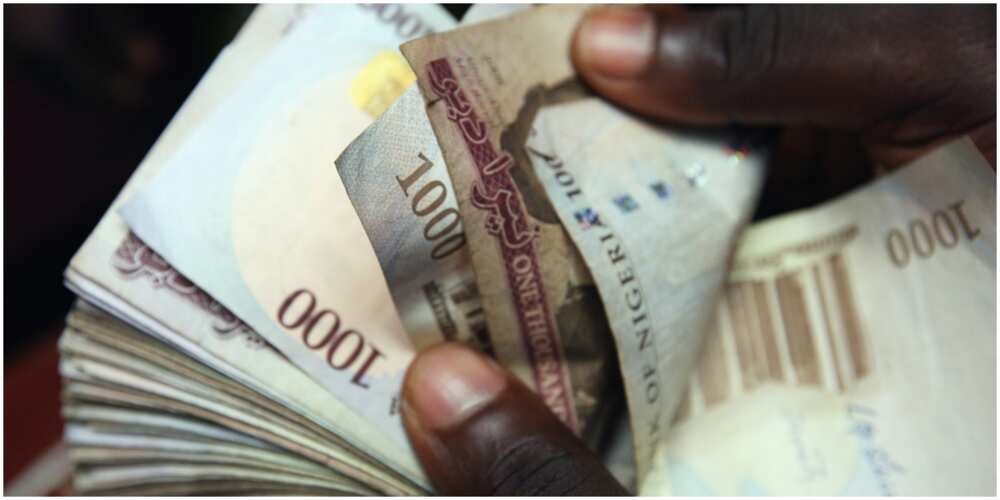 In one of the statements issued by the company to defend its failure to meet deadline, R.T Briscoe said:
"The delaying in filing these financial statements were due to the finalisation of the audit of the 2017 year-end account with our external auditors and the subsequent referral of the account to the Financial Reporting Council of Nigeria for review."
On its part, FTN Cocoa had delayed filing between 2018 to 2020. Commenting on the delay in one of its statements, the company said:
"This was due to the ongoing restructuring exercise in the company, occasioned by working capital which has led to some changes in the company's internal processes."
Meanwhile, Legit.ng had previously reported that International Monetary Fund (IMF) projected that Nigeria's gross domestic product will grow by 2.5% this year, higher than initially thought.
The monetary authority had predicted that Africa's largest economy would rise ny 1.5%, but in its latest statement about the country's economy, IMF changed its forecast.
The prediction is higher than the 0.11% which gross domestic product grew in the fourth quarter, as Nigeria exited recession which it slide into in the third quarter of last year.
Source: Legit.ng