Marcella Samora biography: What is Selena's mother up to now?
Celebrities' mothers are among the most popular people in the world. Marcella Samora, the deceased Selena Quintanilla's mom, has not been an exception. She came into the limelight thanks to her daughter's fame. She is also the wife to former military man and singer Abraham Quintanilla Jr.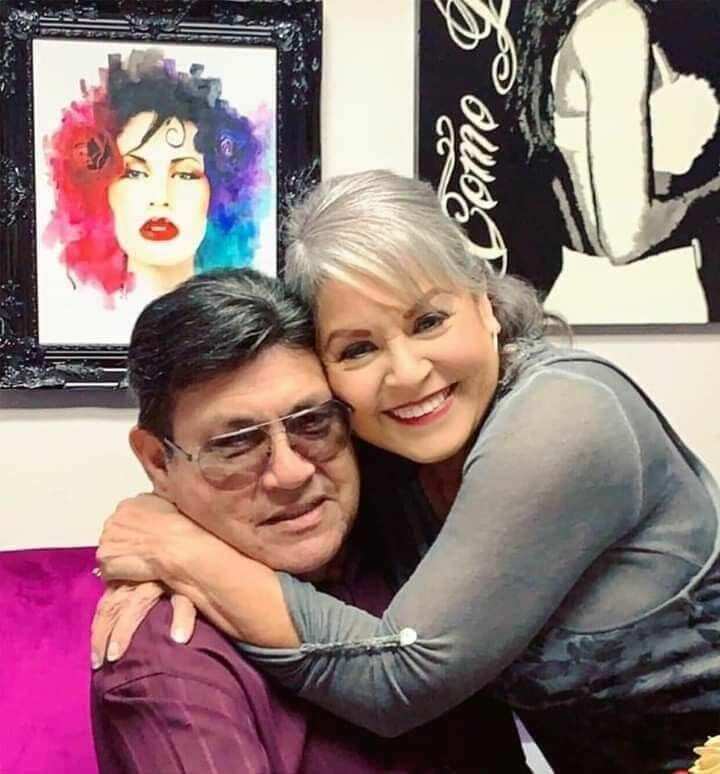 Marcella Samora is a social worker and currently operates The Selena Foundation. Here is her detailed biography to give an insight into who she is.
Profile summary
Full name: Marcella Samora
Date of birth: July 17th, 1944
Zodiac sign: Cancer
Place of birth: United States
Nationality: American
Ethnicity: Mixed
Gender: Female
Famous for: Being Selena's mother
Hair colour: Blonde
Eye colour: Brown
Marital status: Married
Marcella Samora biography
Marcella was born on July 17th, 1944, in the United States. She was born to a Texan father and a Coloradan mother. Not much is known about her early life, siblings, and educational background. Growing up, she spent a significant part of her early life in Washington.
How old is Marcella Quintanilla?
As of 2021, Marcella Samora age is currently 76 years old. She will be turning 77 years on July 17th of this year.
Marcella Samora husband, marriage, and family
Is Marcella Samora still married? The beautiful woman is still married to the love of her life Abraham Quintanilla Jr. He is a singer and producer known for his great hits such as Los Dinos and Costa Esta Copa.
Quintanilla Jr. met his wife in 1961. At the time, he was serving in the military while she was living in Washington. They courted for two years, and eventually got married in 1963 in a private wedding attended by close friends and relatives.
They welcomed their first child Abraham Quintanilla II on December 13th, 1963. They were also blessed with their eldest daughter on June 29th, four years later. She is called Suzanne Quintanilla.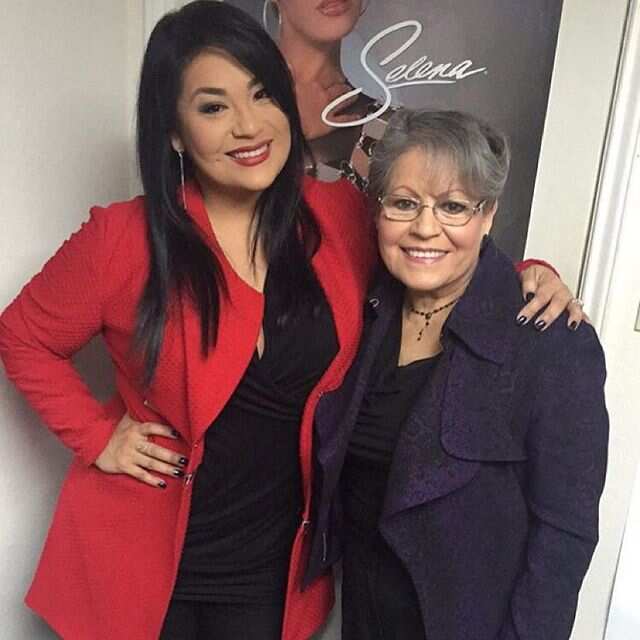 In the early 1970s, the family moved to Lake Jackson, Texas. At the time, Quintanilla Jr. had left the music business entirely and was doing regular jobs to support his family.
On April 16th, 1971, the couple was blessed with another daughter. They called her Selena. However, for her third pregnancy, Selena Quintanilla mom was first diagnosed with a tumour that required an immediate operation. Before going for the procedure, Selena parents decide to get a second opinion. The second expert told them that she was pregnant.
How much Marcella Samora net worth?
Considering that she has not disclosed her wealth publicly, it is not easy to tell how much she is worth. However, her family has been successful in the entertainment industry. Her husband Abraham is worth a cool $10 million, and at the time of her death, Selena Quintanilla's net worth was $5 million.
Who is Selena Quintanilla?
The late Selena Quintanilla-Pérez was an American singer, songwriter, spokesperson, businesswoman, model, actress, and fashion designer. Most of her fans referred to her as the "Queen of Tejano music".
Having been brought up by a musician father, she developed a passion for music at a young age. With her parents' assistance, she was able to establish a career in music and venture into entrepreneurship. Her immense contributions to music and fashion made her one of the most loved Mexican-American entertainers.
Selena was the last born child of Marcella and Abraham, and the wife of Charles Perez. Unfortunately, the singer died on March 31st, 1995.
The death of Selena Quintanilla: How did she die?
Selena's death came as a shock to her family members and numerous fans. The young singer was beginning to make her way to stardom when the unthinkable happened. Her murderer, Yolanda Saldívar, was well known to Selena Quintanilla parents.
She was Selena's self-proclaimed fan who asked to set up a fan club for the singer. In 1991, the singer's father gave her permission and allowed her to be the fan club's president. Three years later, she was also made Selena's boutique manager.
Unfortunately, after a while, the singer's family discovered that she had embezzled funds from the fans club and boutique. So, when they confronted her, she purchased a gun, lured the singer to a motel room and killed her. She succumbed to the gun-shot wound on arrival at the Corpus Christi hospital.
For the murder, Yolanda is serving a lifetime sentence in Texas since October 1995. However, she will be eligible for parole on March 30th, 2025.
What happened to Selena Quintanilla's mom?
Following her daughter's death, Marcella Samora was devastated. However, she wanted justice for her slain daughter. She finally got justice when Yolanda was given life imprisonment.
What is Selena's family doing now? Since her untimely demise, her parents have worked to keep her legacy alive. With the help of their daughter's husband - Charles Perez, the pair set up The Selena Foundation, which helps children in crisis.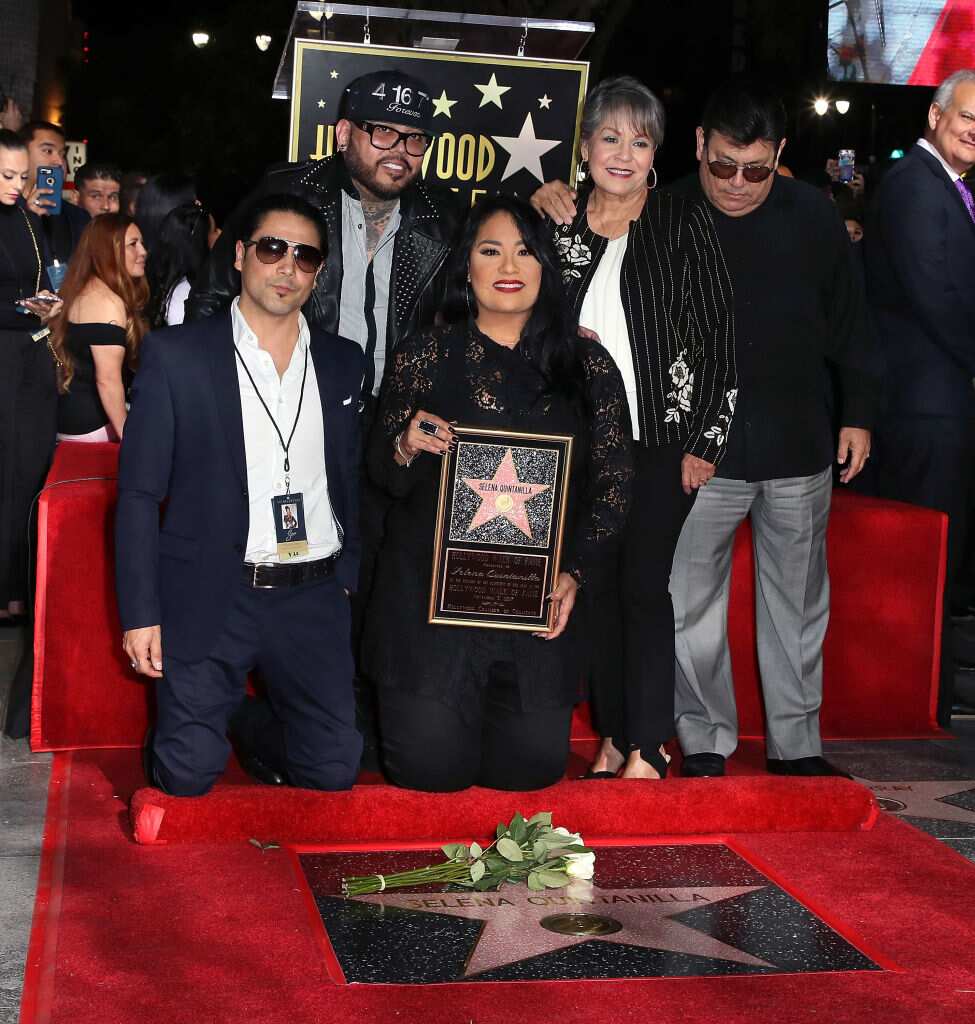 In 1997, Selena's father served as the film Selena's executive producer, which featured Jennifer Lopez in her breakout role. The pair have also given their blessing to Netflix's TV series on their daughter. In November 2017, Selena's family was present when the late singer was awarded a star on the Hollywood Walk of Fame.
Where is Marcella Samora now?
While Selena's passing affected millions of people, it remains one of the most tragic music history incidents. Nonetheless, Marcella and her husband Abraham Quintanilla are both alive. However, they have maintained a low profile since their daughters death.
Selena family now manages their deceased daughter's businesses and foundation. Although the musical group Selena y Los Dinos could not survive after Quintanilla was killed, music remains a big part of the family's lives.
Abraham Quintanilla, her brother, continues to make music. He was also primarily responsible for producing and songwriting some of the biggest bangers, including Como la Flor, Amor Prohibido and No Me Queda Mas.
Marcella Samora is the mother of the deceased international pop star Selena Quintanilla - Perez. She is popularly known for her strength in the pursuit of justice for her daughter. She has also kept the legacy of her daughter alive through proper management of The Selena Foundation. She is a voice to reckon with among many people globally.
READ ALSO: Julia Arnaz Biography: Who is Lucille Ball's granddaughter?
Legit.ng recently published an article on the biography of Julia Arnaz. The Arnaz family boasted three generations of actors who were well-recognized in Hollywood.
Julia was nowhere in the picture until 1991 when a paternity test proved that she was the daughter of the famous actor Desi Arnaz Jr. She was the talk of the town following this revelation. So, who is she? Discover more about her from her biography here.
Source: Legit.ng