BREAKING: Another Good News as Lagos Panel Awards N11.75m to Victims of Police Brutality, Releases Names
- There's no denying that the Lagos state judicial panel of inquiry is delivering justice to victims of police brutality
- The panel on Saturday, March 27, gave another verdict that favours more victims
- According to the Doris Okuwobi-led panel, the persons are to get the sum of N11.75 million as compensation
The Lagos state judicial panel on Saturday, March 27, awarded a total of N11,750,000 to four persons who had suffered police brutality.
The ruling in favour of the victims was read by the chairperson of the panel, Doris Okuwobi, on Saturday, The Cable reports.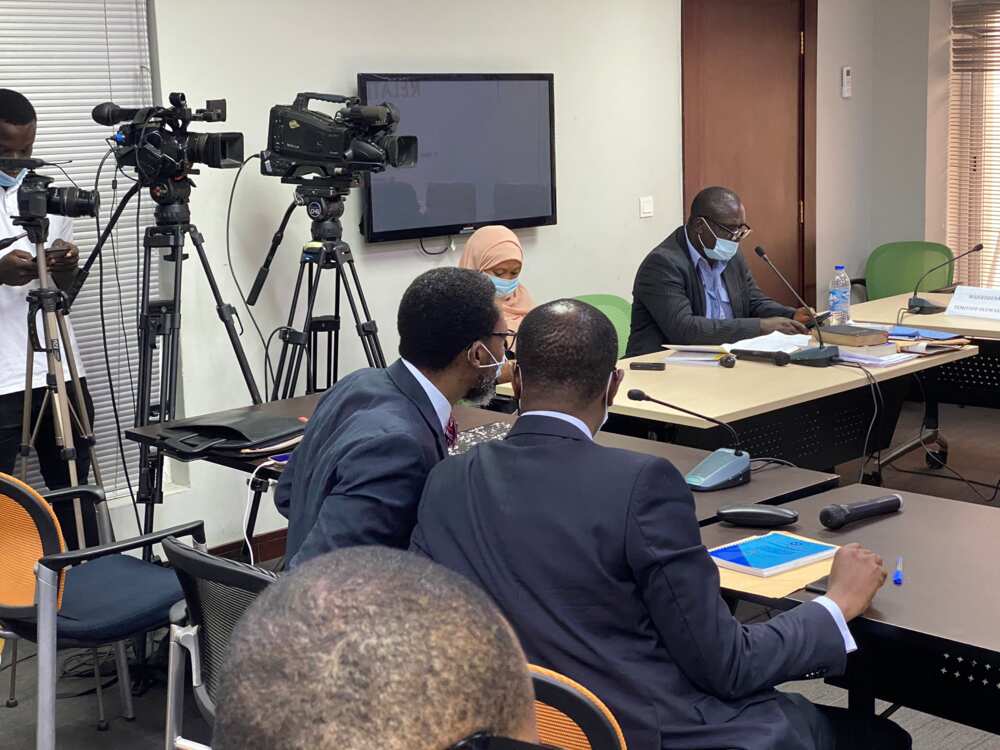 Persons who are expected to receive the sum from the Nigerian Police Force (NPF) are Tolulope Openiyi, Tella Adesanya, Felicia Nkemakolah, and Blessing Esanbor.
However, Punch, which reported that the monetary compensation was N16.2 million revealed that Openiyi was awarded N10 million, the sum of N5 million was given to Esanbor as compensation; Opara received N750,000, and Adesanya is to get N500,000.
Meanwhile, a Federal High Court sitting in Bauchi had chastised the Nigeria police and as a result of this awarded a hefty sum of money against them.
The money was awarded as compensation for the death of two Nigerians and injury to another.
SP Baba Ali, a Divisional Police Officer in the state had reportedly tortured Ibrahim Babangida and Ibrahim Samaila to death while causing injury to Abdulwahab Bello over alleged theft of chickens on July 21, 2020. The chickens were said to belong to a retired police officer.
After surviving the torture, Bello consequently slammed three separate suits demanding N150 million each for himself and his two friends against the police as damages and compensation.
In a related development, the Lagos state judicial panel hearing cases of police brutality gave a landmark judgment in February.
In the verdict, the panel awarded compensation to some victims of police brutality after having found their cases meritorious. Specifically, the petitioners were awarded the sum of N10 million.
Adebayo Abayomi for the extrajudicial killing of his mother, and Hannah Olugbodi for being shot by a police officer among others. The compensation was awarded by the Justice Doris Okuwobi (retd) panel.
Recall that Legit.ng reported that a report indicated that 15 protesters who suffered gunshot wounds during the #EndSARS protests in Lagos have presented themselves before the Lagos State Judicial Panel of Enquiry and Restitution for Victims of SARS related abuses and other matters.
Source: Legit.ng