Matt Gwynne biography: where is the Married at First Sight star now?
Matt Gwynne is an international professional basketball player and reality TV personality known as the charming contestant in the popular TV reality show, Married at First Sight (MAFS).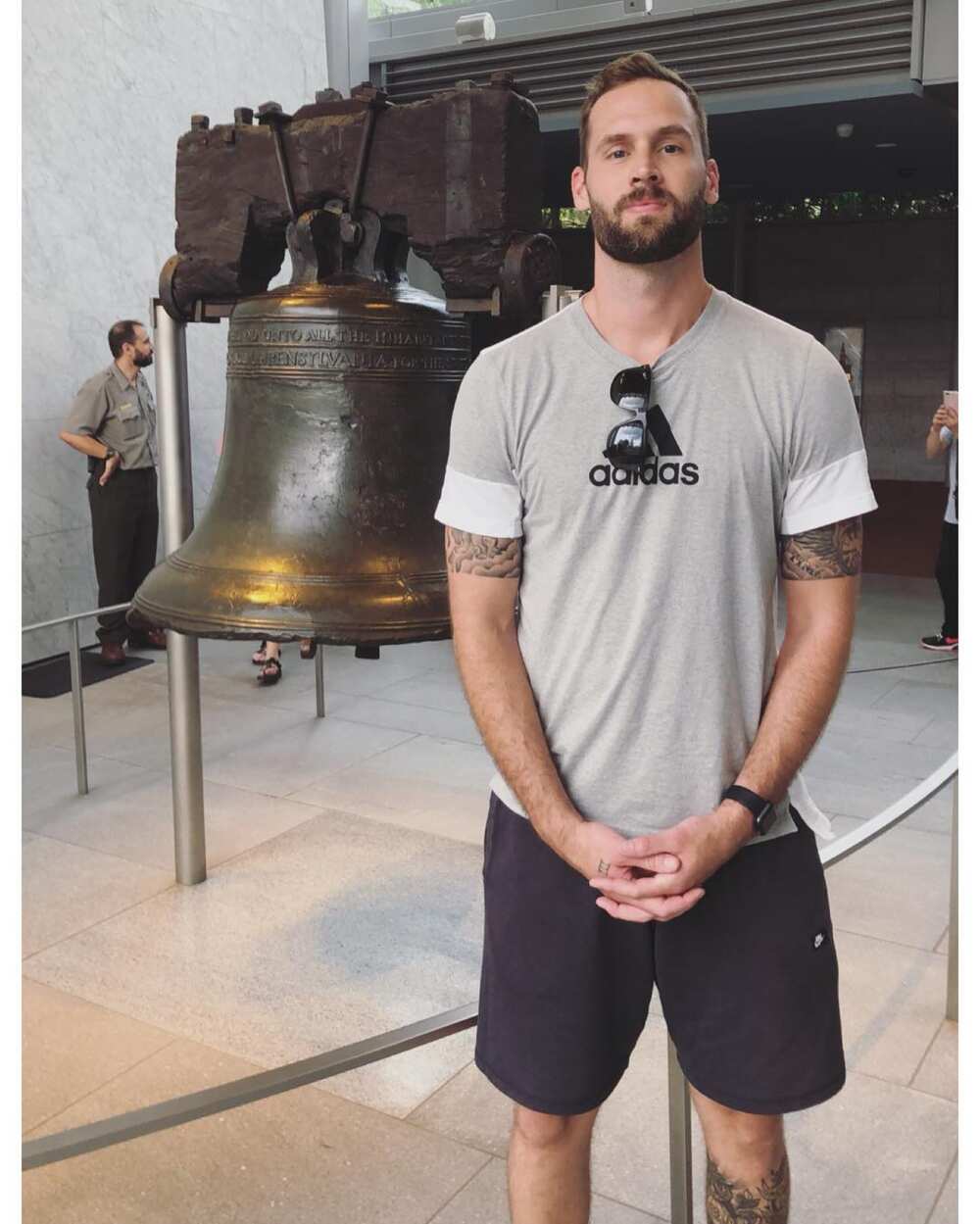 Have a look at Matthew Gwynne biography, including details about his career and personal life.
Profile summary
Full name: Matthew Gwynne
Date of birth: April 29, 1987
Age: 34 years (as of 2021)
Place of birth: Raleigh, North Carolina, United States
Nationality: American
Ethnicity: White
Weight: 104 Kgs
Height: 6 feet 10 inches
Occupation: Reality TV star, Profession Basketball player (International)
Instagram: @mkgwyne
Matt Gwynne biography
Matt Gwynne was born Matthew Gwynne on April 29, 1987, in Raleigh, North Carolina, United States. He was born to American parents; therefore, he holds American nationality.
Not much is known about Matt Gwynne family; however, the American basketball player shared recently that his parents finalized their divorce, which took two years.
In the third episode of Married at First Sight (MAFS), Matt Gwynne also shared that he did not have a smooth relationship with his parents.
Besides, during his arranged marriage on reality TV, no single family member showed up for the occasion.
Matt Gwynne basketball career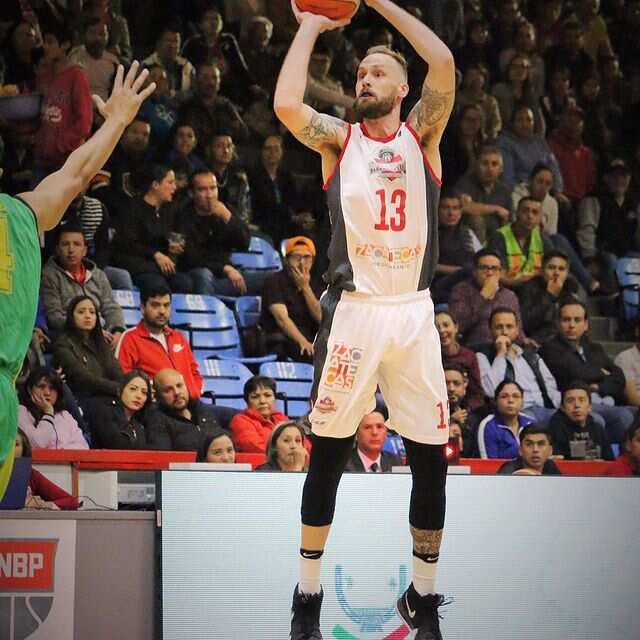 Matthew Gwynne was always interested in playing basketball since his childhood. He grew up with an ideal basketball player body, and thanks to his height, he has graced numerous basketball courts internationally.
Matt Gwynne has maintained a perfect physique with regular workouts, physical activities and a healthy diet.
Married at First Sight reality TV show
Married at First Sight features eight single men and women willingly cast in a reality TV show that couples them for marriages.
Interestingly, both the bride and the bridegroom never meet up until the arranged marriage; when they say I do.
The eight single men and women are paired by an expert matching-making panel into four couples; therefore, Married at First Sight TV show follows these four marriages as the teams work on their relationships.
Although experts' panel pairs the unions, they are bound not to last. Consequently, the adventure is intriguing!
Matt and Amber relationship
Matthew Gwynne and Amber Bowles first met in the reality TV show Married at First Sight.
Prior, Married at First Sight Matt had been single for more than one year, and his past relationships were significantly affected due to his overseas athletics schedule.
He was looking for a partner who could keep up and adapt to his athletic lifestyle.
What does Amber Bowles do for a living? Amber Bowles is an American middle school teacher. She is 29 years old and a massive fan of reading and travelling.
Her mother came out as gay when she was four years old. Amber Bowles has an identical twin sister.
Matt and Amber Married at First Sight were paired from the beginning of the reality TV show. The couple ticked from the start and everyone marveled at their chemistry.
Amber and Matt were certainly brought together for their love of basketball. These basketball enthusiasts were all over each other with romance and seemed even more compatible.
For the Married at First Sight show lovers, it's no doubt everyone was rooting for the couple, Amber and Matt.
Is Amber still with Matt? Matt and Amber seemed the perfect couple until storms started hitting their paradise.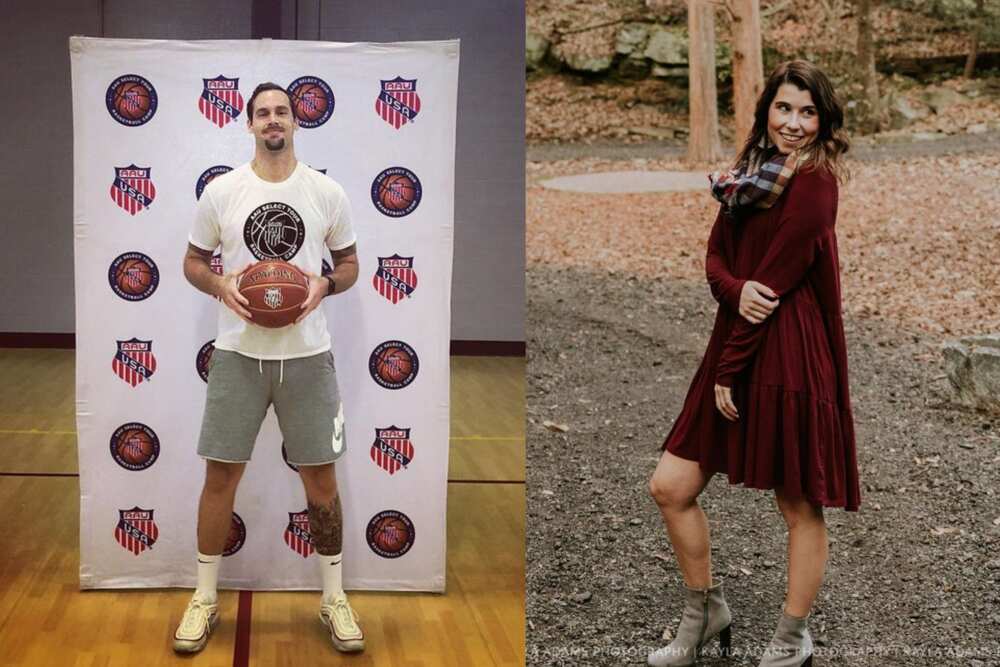 On the 9th season of the show, all four marriages (including Amber and Matt) experienced issues in their relationship.
Although Matt and Amber recommitted their union and were determined to solve their relationship issues, nothing seemed to work out.
Amber Bowles revealed secrets about their union. She feared they would lose sexual chemistry because Matt Gwynne was never home and had sex a couple of times. He was cheating on her too.
Besides, one of the show's panelists also highlighted that Matt misrepresented himself during casting, which greatly affected his union with Amber.
The panel was surprised and disappointed in Matt's mistreatment of his wife, Amber.
The experts were also concerned about Amber's mental health and esteem. However, she was offered guidance and counselling.
Soon after, Amber was pursuing a divorce with Matt. She confirmed that she already made up her mind to get a divorce a few weeks into their marriage. However, it was an uphill task with Matt's refusal to sign the divorce papers.
Amber Bowles also came forward that the reality TV show producers informed her that Matt duped them with his alleged act of wanting to get married and settle down with a family.
By the end of 2020, Matthew Gwynne and Amber Bowles finalized their long-sought divorce.
Height
Matthew Gwynne height is 6 feet 10 inches, and he weighs 104 kilograms.
Where is Matthew Gwynne now?
Following his divorce, Matt from Married at First Sight has stayed away from the limelight. He has not disclosed his endeavors.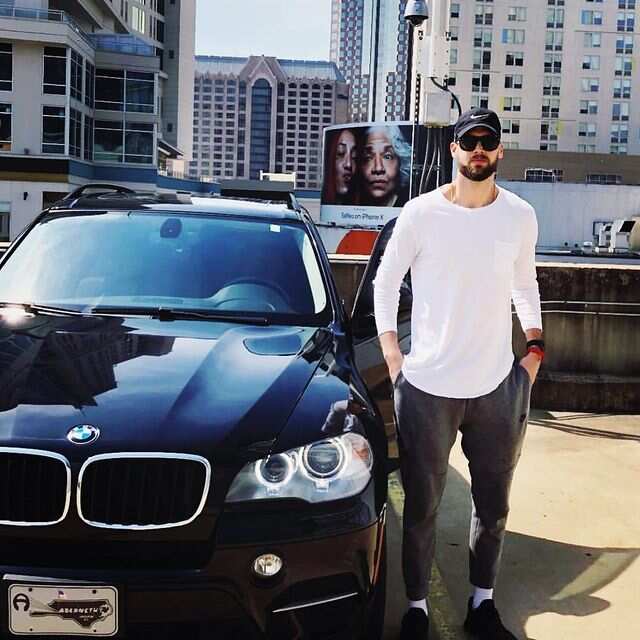 However, it is rumored that Matt Gwynne is currently working as a regional operator for a North Carolina car company. Besides that, he is also believed to be working on his reality TV career.
READ ALSO: Brenna D'Amico biography: Age, height, ethnicity, movies and TV shows
Legit.ng recently published an article about Brenna D'Amico. She is one of the youngest yet super-talented individuals in the United States. She is an American YouTube content creator, voiceover artist, singer, and actress known for acing numerous movies and TV shows.
She is popular for portraying Jane, daughter of Fairy Godmother, in the Disney film franchise, Descendants. Brenna D'Amico is a super-talented actress who also doubles up as a singer, brand ambassador, and YouTube content creator. She is an inspiration to the young and upcoming artists in the entertainment industry.
Source: Legit.ng