Sherrill Sajak bio: what is known about Pat Sajak's ex-wife?
Many people have attained fame and popularity as a result of their involvement with various notable celebrities and media personalities. This is for the case of Pat Sajak's ex-wife, Sherrill Sajak. Sherrill came to the limelight following her marriage to the renowned TV personality and well-known Wheel of Fortune TV show host Pat Sajak.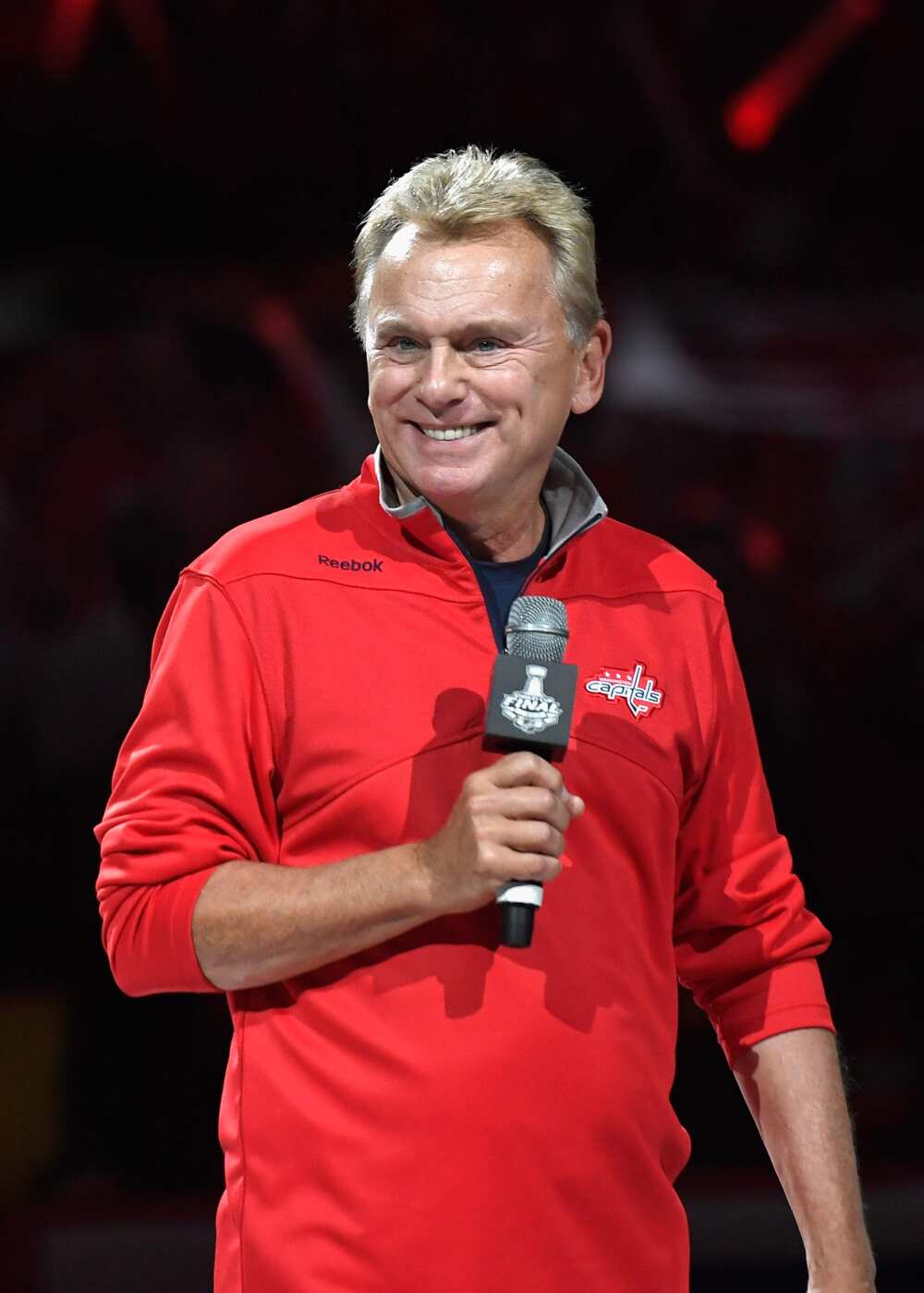 Besides grabbing attention due to the famous union, what else is known about Pat Sajak's ex-wife, Sherrill?
Profile summary
Full name: Sherrill James Sajak
Date of birth: 1945
Place of birth: United States of America (USA)
Age: 76 years old (as of 2021)
Nationality: American
Ethnicity: White (Caucasian)
Marital status: Divorced
Sherrill Sajak biography
Sherrill Sajak was born Sherrill James in 1945 in the United States of American. She belongs to white ethnicity and holds an American nationality.
Sherrill is well-recognized for her union with the TV personality Pat Sajak. Before her marriage to the famous Wheel of Fortune TV host, Sherrill lived a private life.
Her family history, upbringing, education, and professional life are all unknown.
Sherrill Sajak marriage
Sherrill Sajak and Pat Sajak union made headlines in the late 70s. The couple first met in 1978 in Nashville, Tennessee, United States. Soon after, they began dating, and their relationship headed to marriage.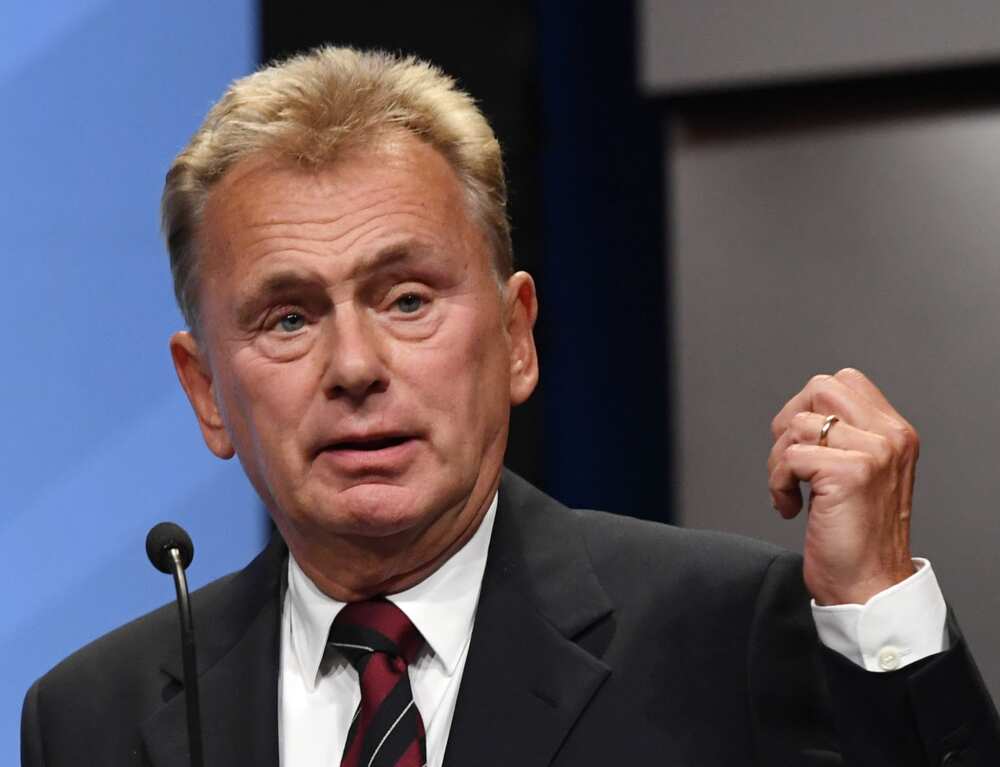 After one year of seeing each other, Pat and Sherrill did a private ceremony where close friends and family witnessed the wedding in 1979.
Sherrill enjoyed fame and popularity thanks to her husband, the entertainment game show legend. The couple had a luxurious life and lived in a huge craftsman's house.
Pat had not landed the famous role as host of the famous game show, Wheel of Fortune during their first few years of marriage. However, he had claimed popularity and had been in the limelight for the better part of his career.
He made substantial earnings from his endeavors in the media industry.
Their union was not blessed with any child, but the couple raised Sherrill's child from her previous marriage. Sherrill was previously married and divorced. Not much is known about her previous union.
Pat and Sherrill's union hit the dead-end in 1986. Their short-lived marriage lasted for only seven years. Although Sherrill Sajak's marriage to the popular TV host, Pat, had achieved her popularity, she became even more popular following her divorce.
Neither of the two highlighted the cause of their divorce. However, it was rumored that the lack of children in their family greatly affected the union.
None of them has come forward to affirm or deny the allegations. Pat stays away from the topic of his previous marriage.
Although divorced, Pat's ex-wife, Sherrill, still takes credit for being part of her ex-husband's success in the entertainment industry. After Sherrill's separation from Pat, she disappeared from the limelight.
Who is Pat Sajak?
He is a multi-talented media personality and former weatherman best known as the host of Wheel of Fortune. At birth, his parents named him Patrick Leonard Sajak.
He was born on the 26th of October 1946 in Chicago, Illinois, United States of America. Presently, Pat Sajak age is 73 years old.
Pat previously worked at NBC's Today Show as a voice-over artist and a news anchor. After a short while, he was offered a weatherman's job at KNBC-TV.
He made his big break in reality TV in 1981, three years after being married to Sherrill. Since then, he has become an icon with a reputation synonymous with none.
Who is Pat Sajak's partner?
Is Pat Sajak married? Yes, he is married. Three years after his divorce from Sherrill, Pat was ready to get married and move on with his life.
So, who is Pat Sajak Married to? In 1989, Pat made headlines again; this time, he was seen dating an American and later married on the 31st of December, the same year.
So, who is Pat Sajak's wife? Pat Sajak married Lesly Brown. She is an American professional photographer.
Pat Sajak wife, Lesly Brown, bore two children. The couple was blessed with one daughter, Maggie Marie Sajak, and one son, Patrick Michael Sajak.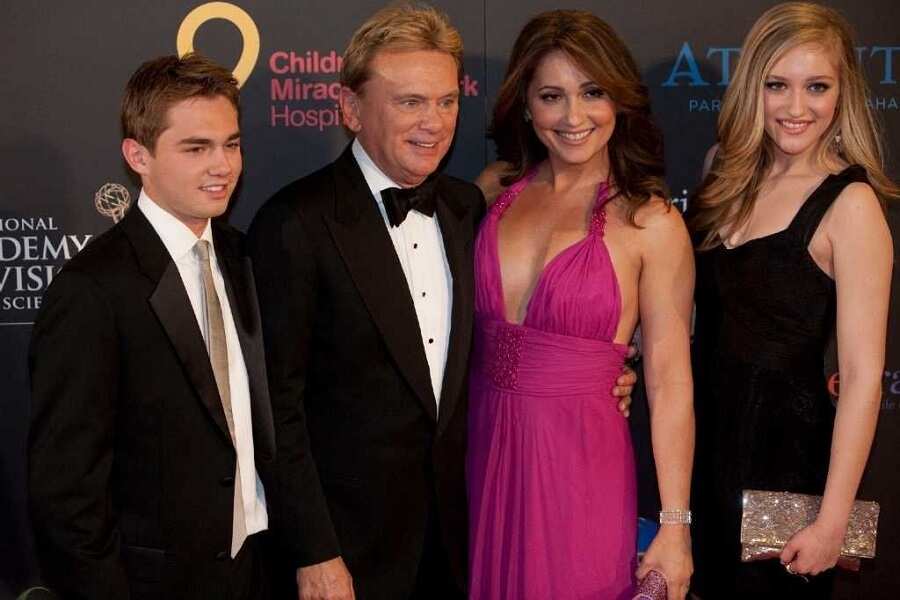 His firstborn son, Patrick Michael Sajak, was born on the 22nd of September, 1990, while her daughter, Maggie Sajak, was born on the 5th of January, 1995.
Maggie seems to have taken up after her father. She is also immersed in the media industry.
She is gradually carving her name in the entertainment scene as a musician predominantly in country music.
She is also a model and featured in the magazine Teen Vogue. Besides, Maggie is currently studying at Princeton University.
Compared to Sherrill's previous marriage, Pat made more fortune and rose to more fame and popularity.
He has been feted and honored for being the longest-serving host in game show history. He has received reputable awards, including Guinness World Record.
He is among other icons in the Hollywood Walk of Fame. Pat Sajak's partner, Lesly Brown, has built a lasting marriage and stable family along with her husband, Pat, and two children.
Their marriage has been standing for the last 22 years. The family currently lives in Severna Park, Maryland. Besides, the couple also has another home in Los Angeles, California.
Despite being the ex-wife to a famous and celebrated TV and media personality, Sherrill Sajak has maintained a low and private life. There are no details of whether she was married again.
READ ALSO: Phyllis Fierro biography: what is known about Ralph Macchio's wife?
The famous actor Ralph Macchio is a devoted family man, and one thing that has not changed throughout many years of his career is his strong relationship with Phyllis Fierro, his wife.
As reported by Legit.ng, Ralph Macchio's wife is the most important person in his life, as she has been by his side, supporting him for over 30 years. Have a look at the most exciting details regarding this loyal and beautiful woman.
Source: Legit.ng