Ellie Brown biography: age, height, surgery, life after Love Island
Ellie Brown is a reality television show star. She became famous after her appearance in Love Island Season 4. Recently, she made headlines for obtaining a six-month driving ban.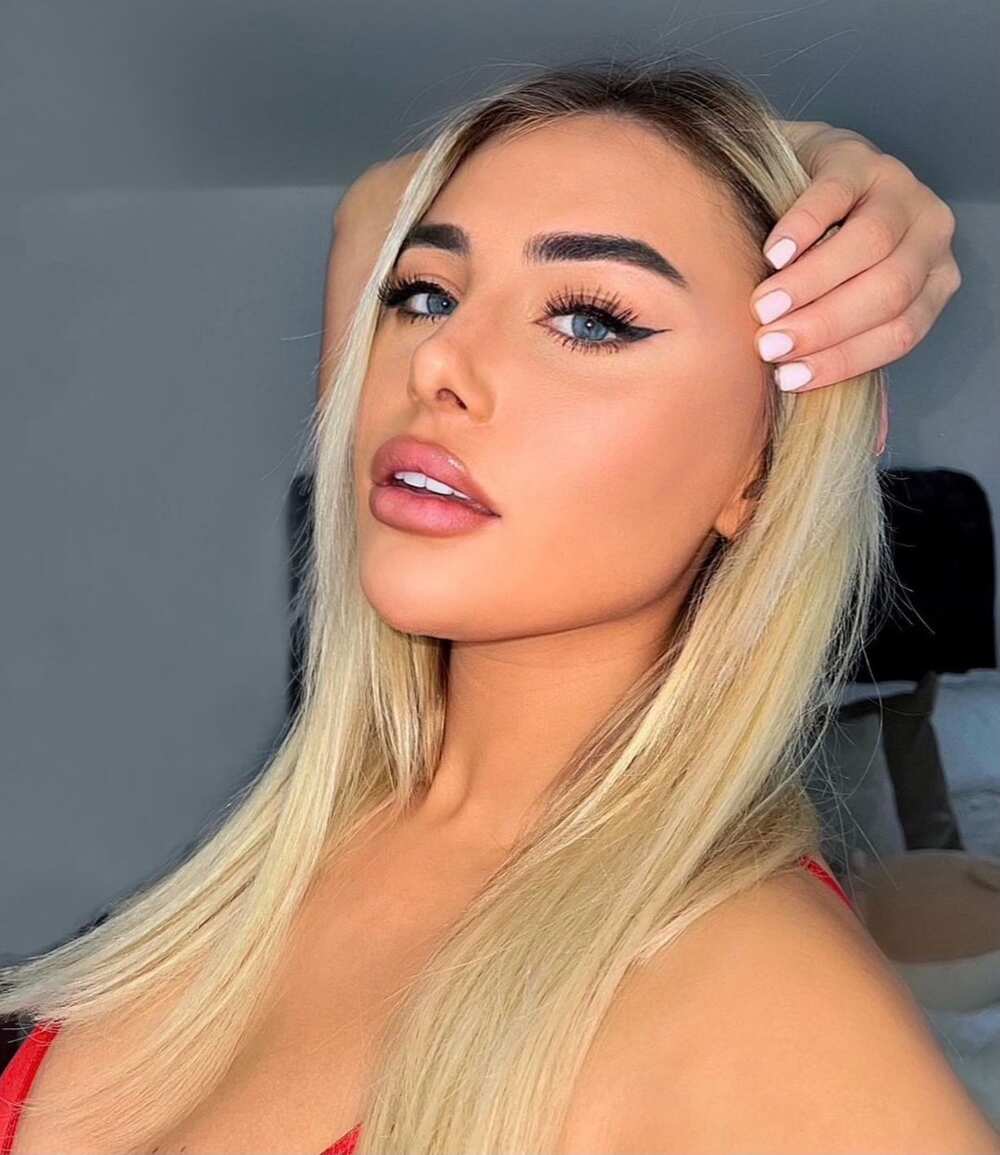 Ellie Brown rose to fame as a reality show personality. She was one of the contestants of Love Island, trying to build a relationship on the show.
Here is everything you need to know about one of the hottest personalities of the show's fourth season.
Profile summary
Date of birth: 25 February 1998
Age: 23 years (as of 2021)
Place of birth: Newcastle, England
Marital status: Single
Profession: Reality show personality, model
Ellie Brown biography
Ellie from Love Island was born in Newcastle, England. There is no information revealing Ellie Brown height, her parents' names, or siblings.
Nonetheless, on her Instagram, you can see a picture of her parents. They look awesome.
Her mother looks so young and beautiful in that picture that people thought that the woman was Ellie's sister.
Ellie Brown birthday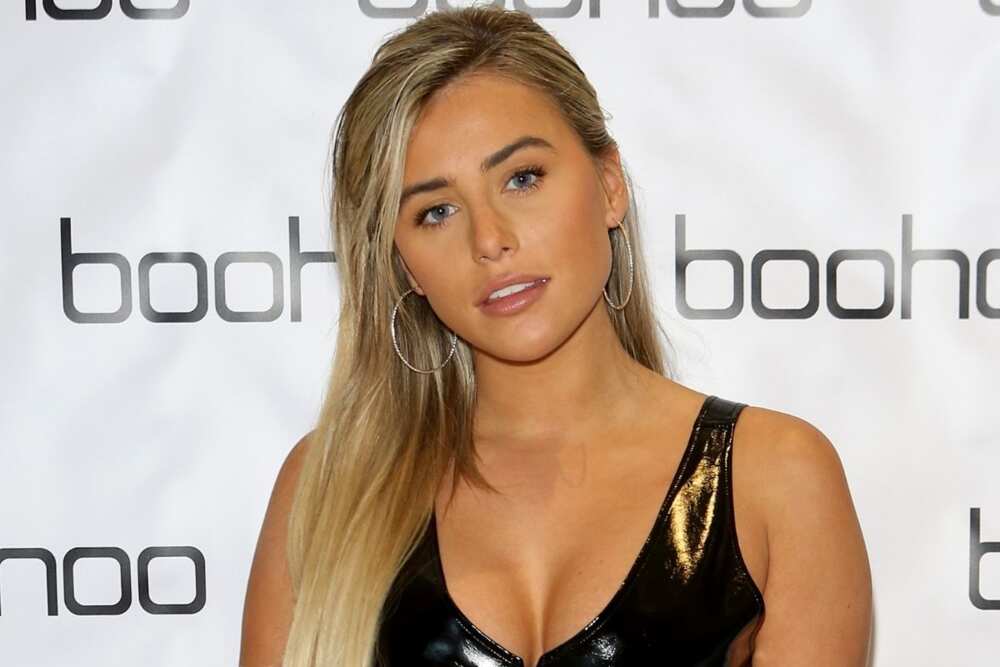 Ellie Love Island star was born on 25 February 1998. As of 2021, Ellie Brown age is 23 years.
Career
Before joining the Love Island show, she worked as a business development manager.
Love Island Ellie life after the show
Before she joined the show on 17 June 2018, the beauty revealed that she is a very emotional person:
I'm very short tempered. I haven't got the ability to look past a situation when I'm in it. If somebody annoys me in that moment, I get very emotional. I say things that I will probably regret saying.
At the same time, she mentioned her openness to communication with other people:
Us Northeners have a lot of banter. I could talk to a piece of paper if it would speak back. I'm a cheeky Geordie with loads of energy.
In her preview for the show, she said that she would fall in love with a slice of bread if it said the right thing. Ellie also mentioned that she did not look for a specific type of men to be with:
I'm not looking for anything specific. If they make me happy, they're for me, and if they don't, they're not for me.
While on the series, she tried to build a relationship with two men:
After leaving Love Island on Day 43, Ellie started dating Charlie. They even planned their future together. Later on, Ellie introduced her boyfriend to her parents. That meeting was evidence of the seriousness of their relationship.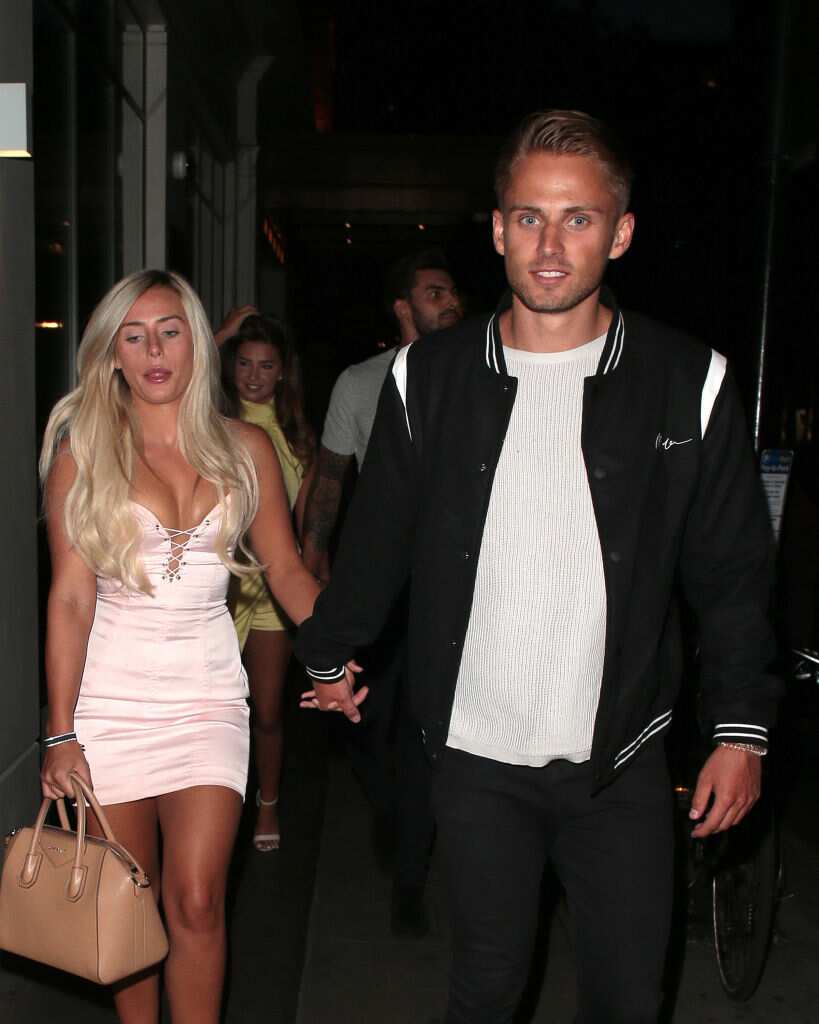 Charlie, Ellie, and her parents attended a party at The Vermont Hotel in Newcastle. It seemed that everything was fine with their relationship. Nonetheless, at the end of August, Charlie kicked Ellie out of his flat and threw her clothes out the window.
Since then, their relationship went downhill. On 25 September, they officially parted ways.
Ellie the appeared on the show Ex On The Beach alongside her ex-boyfriends – Joey Essex and Charlie Brake. While watching the new series with Ellie Brown, Love Island fans noticed significant changes in her appearance.
She looked very different from her Love Island days. What did she do?
Love Island Ellie Brown surgery
Before her transformation, the girl had thin lips and eyebrows. Her nose had a different shape too.
In her promo for Love Island, she had:
Long blond hair
Plump natural-looking lips
A thinner nose
Thicker brows
A rounder face
According to her doctor, Dr Tijion, the girl underwent the following changes before going on Love Island in 2018:
Rhinoplasty
Enhanced her cheekbones
Had Dermal fillers for her lips
Had a course of Dermapen facials to clear and hydrate her skin
She visited her doctor to "help her look her best for the villa." Ellie had never commented on doing plastic surgery.
Nonetheless, she mentioned that her teeth were natural. She considers her smile as her best attribute:
I love my smile. Everybody always asks if I've had my teeth done. They're all real. I'm proud of them. Luckily I haven't had to fork out any veneer money.
In 2019, the star went under the knife to make her figure "more proportionate." A source close to Ellie commented on her decision in the following way:
She's a curvy woman and has always felt having bigger breasts would suit her more… She feels they make her body look in proportion and has loved showing them off in low-cut dresses on nights out.
Ellie Brown Love Island driving ban
Recently, she was got a six-month driving ban for speeding at 101mph. While driving her Mercedes-Benz GLC, she broke the 70mph speed limit. Thus, the Love Island star was fined £1,660.
Ellie commented on the situation the following way:
I do a lot of travelling to shoots and it could be anywhere from London, Scotland, Leeds or all over the UK. My fashion brand's factory is in Leicester and I have to go there carrying a lot of stock.
Ellie Brown is building her career as a model. She travels a lot all over London, the UK, Leeds, and Scotland. She shares beautiful pictures from her trips on her social media networks.
READ ALSO: Desmond Elliot's biography and movies
Legit.ng recently reported about the life of Desmond Elliot. He is a popular Nigerian politician, filmmaker, and actor.
He is best known for his appearance in Lagos Cougars, Disguise, and Knocking of Heaven's Door. How much do you know about his private life and children? How old is he now?
Source: Legit.ng