Beth Riesgraf bio: height, measurements, husband, son, net worth
Beth Riesgraf is a beautiful American actress. The talented actress made her great breakthrough in Hollywood in 2008. She is popularly known for her acting role as Parker. This is on Dean Delvin's produced TNT TV series Leverage. As an active lady, her enthusiasm for life and her positive attitude has made her succeed in numerous acting auditions.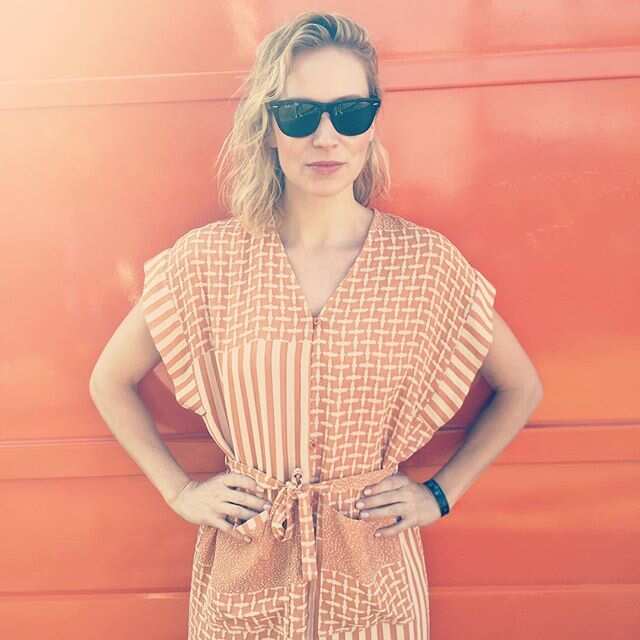 Mrs. Riesgraf is not your average type of actress. Ever since her childhood, she has demonstrated her leadership roles and capabilities. These have enabled her to seize different opportunities that have come her way. A go-getter, she believes that if you want something, you have to get up and go after it. As a result, her hard work and skilled personality enabled her to venture and manoeuvre through the world of acting. Currently, she is celebrated as one of the most successful American actresses. Here are more fun facts about her life bio and other valuable information that you need to know about Beth Riesgraf.
READ ALSO: Karrine Steffans bio: age, height, books, net worth, husband, son
Beth Riesgraf profile summary
Full name: Beth Jean Riesgraf
Age: 40 years
Date of birth: 24th August 1978
Horoscope: Zodiac
Spouse: Jason Lee
Birthplace: Belle Plaine, Minnesota, U.S
Occupation: Actress
Nationality: American
Years active: 1999-present
Medium: TV and Film
Height: 5' 7" (1.7 m)
Net worth: $3 Million
Her biography
The American actress was born in the United States of America. Her date of birth falls on a Thursday. She was born on the 24th of August 1978. Beth Riesgraf is, therefore, a member of the sun sign Virgo. This is evident through her Virgo traits that include: being intelligent, well spoken, and capable, among other great qualities. Such qualities in combination with her hard work have made her a successful actress and producer. Her parents named her as Beth Jean Riesgraf.
Beth Riesgraf height
Beth Riesgraf was born and raised in the city of Belle Plaine that is located in Scott County, Minnesota, US. She was raised by her loving father Elroy Othmar Riesgraf and her mother, Janet Ann Riesgraf. Beth happens to be the last born in their family. Her mother and father had had five elder sisters before Beth was born. Her elder sisters are Mary Pat, Julie Florence, Laura Phyllis, Carrie Marie, and Sarah Verena. That is one big family of beautiful ladies. Beth Riesgraf measurements are the following: height 1.7m (5'7''), shoe size 9.5, and a pretty body size 33-24-34 inches.
Beth Riesgraf childhood life
During her early life, Beth Riesgraf moved from Belle Plaine, Minnesota to Las Vegas. While there, she was enrolled at the Cimarron-Memorial High School, a Clark County School District in 1996. The school is located in Nevada. Beth was only 13 years old. As a young girl, she was quite an active girl. Unlike most girls who are known to be soft or choose to play indoors with their dolls, Beth was in love with nature. She recalls how she loved to play outdoors and was generally an active and creative kid.
She recalls having quite plenty of freedom while growing up in Minnesota. She played with her friends using go-karts and substantially participated in field games and sports. She also had happy feet. These made her get involved in dancing classes such as break-dance among others. In sports, she was a crucial player of softball and considerably swung her hands when it came to tennis. Her parents owned horses; hence she would enjoy horse riding from time to time.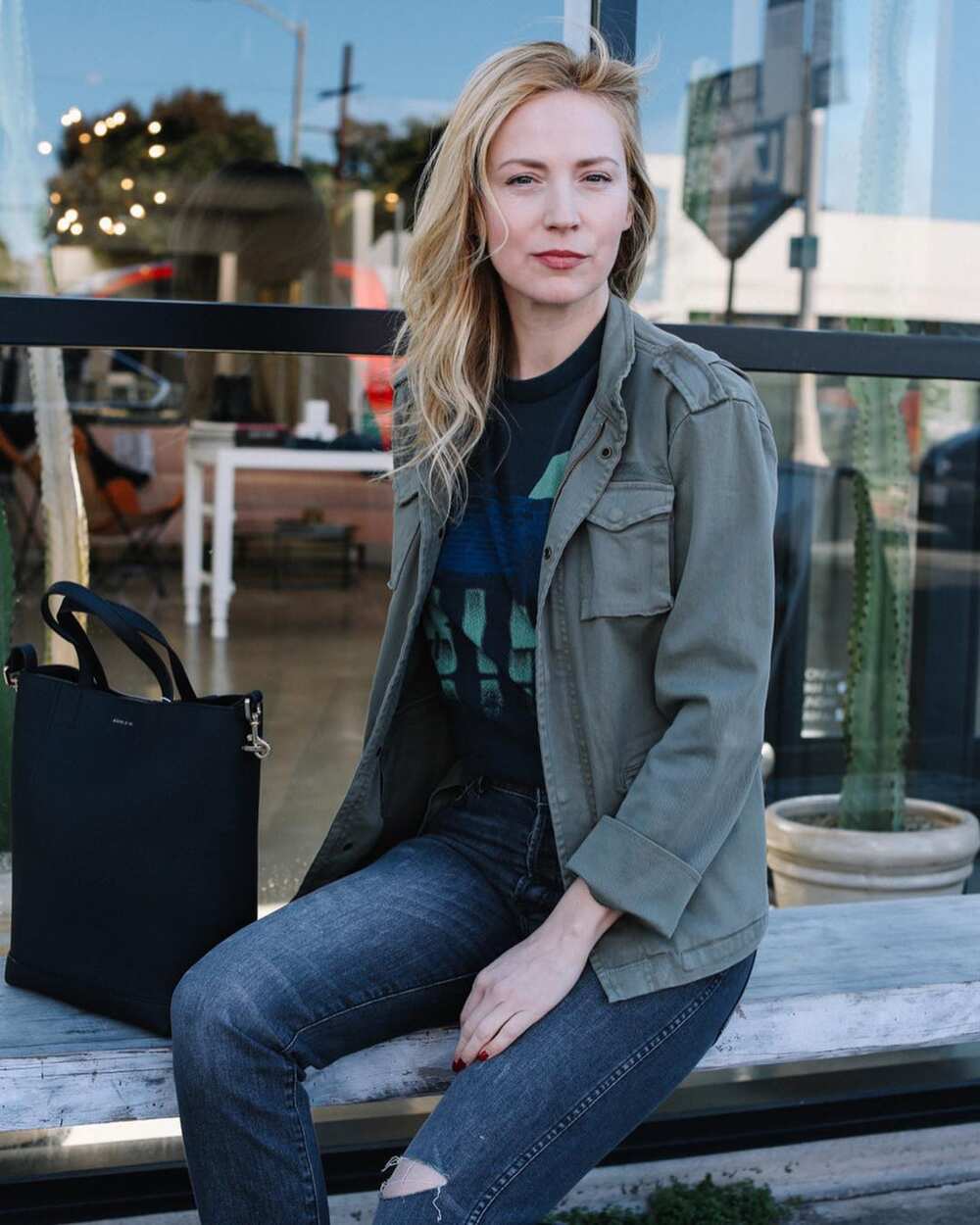 Beth Riesgraf high school life
A look at her high school life, Beth Riesgraf was one of those popular kids that won everyone's heart. This made it easy for her to be elected as a student president of Cimarron-Memorial High School. As a student's president, she learned to manage her life and also equally run the student body. This made her a great young leader and famous among her colleagues.
Beth the prom queen and student leader
Talk about beauty with brains, Beth Riesgraf possessed it all. From a young age, her beauty was a magical charm that made her win the position of "Most Admired Senior." We all know how it is a big deal to become a prom queen! Beth easily defeated her competitors given to her hard work and beauty that made her loved by both teachers and her fellow students.
Her secret for winning the prom was through her active participation in her high school "Photography Club." As a club member, she developed a passion for dressing that complemented her beauty. She managed to graduate from her high school as a bearer of an honours degree. Now that she was done with high school, Beth decided to follow her passion for the photograph.
READ ALSO: Tika Sumpter bio: age, height, net worth, fiance, baby
In her early 20's, Beth Riesgraf relocated to the city of Los Angeles. Her quest was to increase her knowledge and experience in photography. She considered herself as an upcoming model with the dream of making it in the celebrity halls of fame. Her passion was fuelled with her love of travelling and experiencing new environments and cultures. This significantly relates to her childhood where she loved playing outdoors as mentioned earlier.
Beth's acting career
Beth Riesgraf hard work started to pay off in the city of Los Angles. Her beauty attracted various companies and businesses that wanted her to be a part of their commercials for advertisements. This was through billboards and live gigs. Beth's fate took a complete turn as she found her demand for features and roles in movies to be on the rise.
It all started in the new millennium. In 2000, Beth made her first appearance in the film "The Summer of My Deflowering." She played the role of Megan in the film. She later was featured in 2002's "Scorcher" as Krissy. Beth later moved to the television shows. In 2001, she was featured in "Spin City" and the series "Undressed" (season 4). From 2003, she has acted in numerous films that include: "I Love Your Work and Untitled Jason Lee Short" (2006).
Rise to fame
In 2005, Riesgraf played Natalie Duckworth in the famous television show "My Name is Earl." In this movie, she came to work with other great actors that include Jason Lee, who later became to be her lover. Flash forward to 2007, Beth Riesgraf was featured in the movie "Alvin and The Chipmunks." These are great movies and shows that even you and your families enjoyed watching.
In the music industry, she was featured in a rock band's video "Catch." The song's video belongs to the band called "Death Cab for Culture." 2008 came with an added advantage to Beth's acting career. She acted in the TV series "Leverage." She managed to play a major role given to her experience and skilled performance. This was since 2008-2012 in the series that was aired by TNT. Other great shows and films she acted in include "Intruders" (2015), "NCIS" (2011), "Criminal Minds" (2012-2013-2017), "Killer Woman" (2014), "The Mentalist" (2013), "Perceptions" (2014) among others.
Beth Riesgraf husband
As an actress, Beth Riesgraf came to meet some of the most talented actors in the showbiz. One such actor is Jason Lee. His full name is Jason Michael Lee. He was born on 25th April 1970. Jason is a famous actor and doubles up as a photographer, a professional comedian, and even a skateboarder. The couple acted together in the movie "My Name Is Earl."
Beth Riesgraf and Jason Lee have been dating for quite a while. This was from 2001 to 2007. The couple had plans of being married in the future. It is sad to say that this couple did not get to see that day. On the positive side, their relationship bore fruits.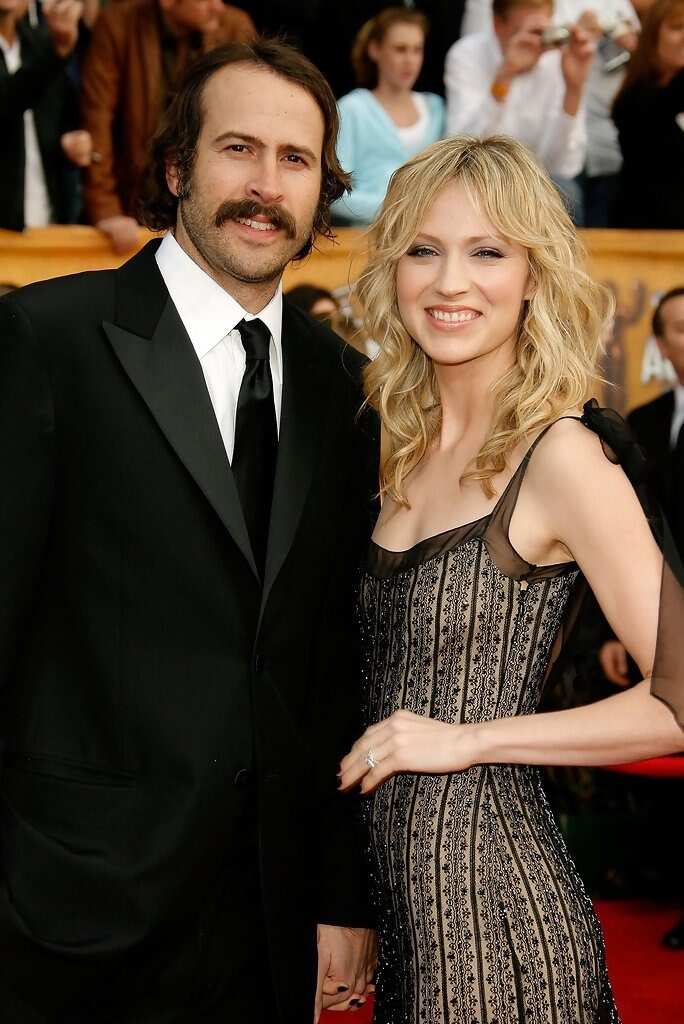 Beth Riesgraf son
Together, the couple had a bouncing baby boy. Their son is called Pilot Inspektor Riesgraf-Lee. Quite a long name, do not you think so? His date of birth falls on 28th September 2003. Beth and her son are very close. Just like Beth, Lee loves to be outdoors. She says that they engage in hiking and trying out new hotels together.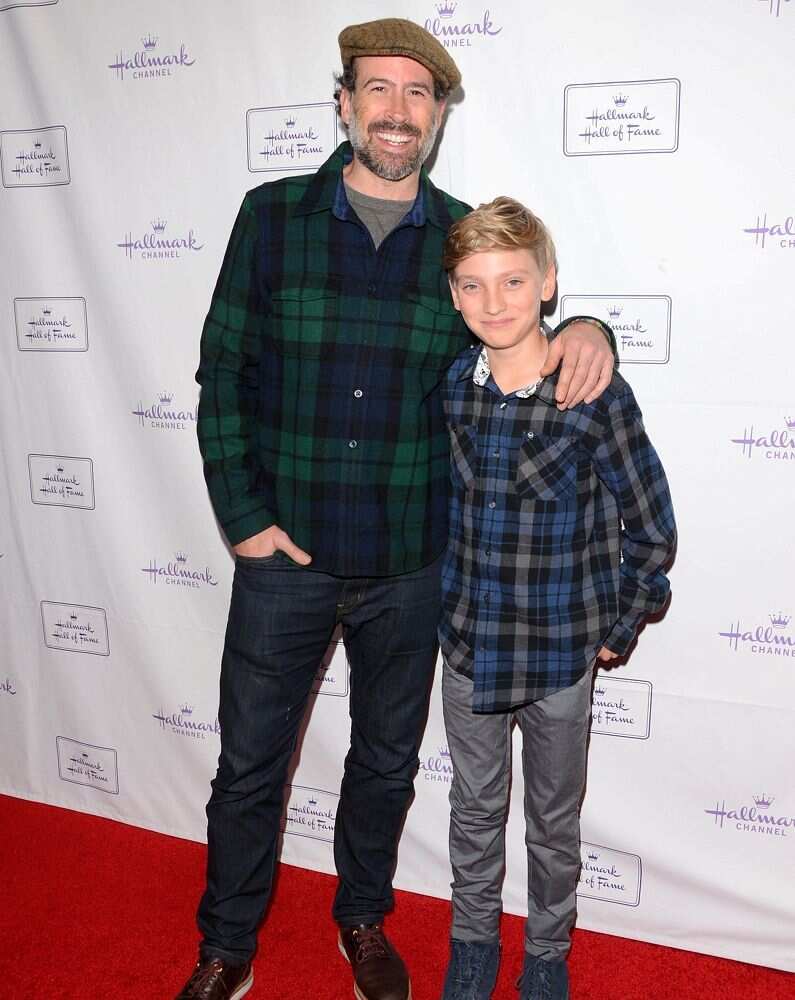 Beth Riesgraf net worth
Beth Riesgraf has an impressive net worth estimated at 3 million US dollars. This was the closest estimate that was done in the year 2018. Beth main source of net worth includes her numerous acting roles in movies like "Intruders", "A Standard Story" and "In Search of Fellini" among others. Her lavish lifestyle is evident through her social media posts. She enjoys spending most of her time with her son Lee. She is believed to own expensive houses and cars. These include the Maserati Ghibli 2018.
Beth Riesgraf is one of the most successful American actresses. She made her debut in Hollywood through her role as Parker in the movie "Leverage". Her passion for photography and modelling paved the way for her acting career. This has seen her act in numerous television series and films such as the popular film "My Name Is Earl", "Perception", and many more.
READ ALSO: Actress Season Hubley now: bio, age, net worth, son
Source: Legit.ng