Abia government now pays N100,000 to herdsmen for any cow killed by farmers, Nigerians react
- Herdsmen in Abia state can rest assured that the government will pay them a whopping N100,000 for any cow killed by farmers
- Farmers in the state will also enjoy the money if cows destroy their farmlands
- Meanwhile, Nigerians have reacted to the news with some supporting a total ban to open grazing
PAY ATTENTION: Join Legit.ng Telegram channel! Never miss important updates!
Governor Okezie Ikpeazu of Abia state has made a startling revelation about his government's policy on crises between herdsmen and farmers.
The governor said that his government pays N100,000 for any cow killed by farmers due to misunderstanding between them and herdsmen.
He said this is also applicable to farmers whose farms are destroyed by the herders. Ikpeazu disclosed this during his interview on Channels Television on Wednesday, February 3.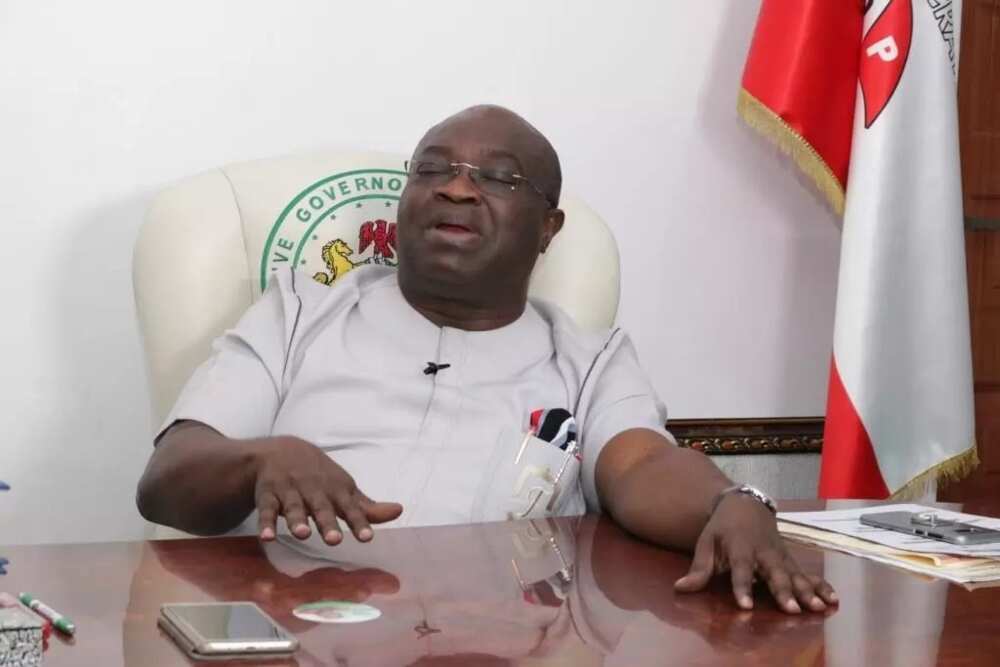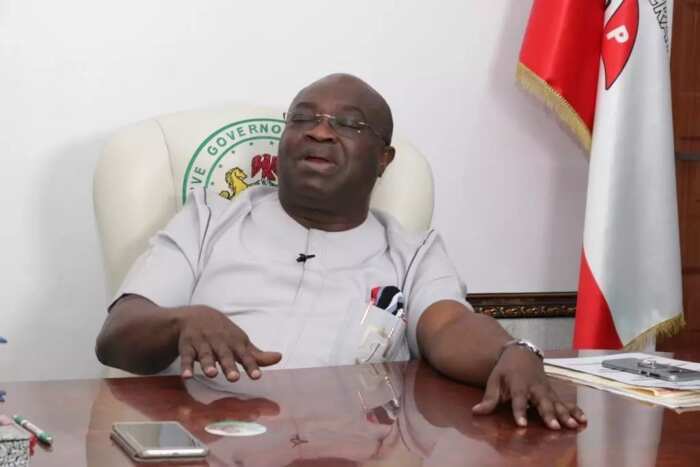 Meanwhile, Nigerians on social media have quickly faulted him for the policy.
@ChijiokeAnyanw6 in his reaction wrote:
"Stupidity! This is the kind of leadership policy that drives me nuts. Wasting taxpayers money to avoidable compensation. Cattle rearing is a lucrative business worldwide, if the farmers can't ranch their animals, they should get back to where they're from, simple."
@mrokorochinedu also said:
"If you pay 100k per cow, how much do you pay the farmer? Is by size of the land, the farm produce destroyed or the life lost. How do you quantify the worth of the farm produce or the life lost?@NG_AbiaState have a better policy and stop this nonsense
@james_swarth on his part said:
"This is a romance to the Fulani herdsmen in Nigeria ....instead of the government of Abia state to map out 100k for the farmer whose farm is destroyed by a strayed cow why don't they stop open grazing?"
@niyilat also wrote:
"Isn't this business based on supply and demand? States should monitor the process from rearing to the market. Encourage and support ranching as a business and wean ourselves off the current primitive rearing method."
@phettiemoore added:
"Can the FG ban grazing of cows throughout the federation. This is 2021. If you can afford up to 50-300 you can buy a land in your town, states feed them there. A big cow sometimes cost about 300k. We shouldn't be fighting on this at all. It's insane."
In another development, Legit.ng reported that the Nigerian Islamic human rights organisation, the Muslim Rights Concern (MURIC), asked the federal government to give the cattle rearing industry enough funds to buy land for the establishment of ranches.
The suggestion was contained in a press statement issued on Wednesday, February 3, by the director of MURIC, Professor Ishaq Akintola, and seen by Legit.ng.
Professor Akintola went on to say the government can ban open grazing after the bailout fund has been released.
Source: Legit