Saraki reacts to herdsmen crises in Ondo, Oyo states, sends urgent message to Buhari
- Former Senate president Saraki has reacted to the herdsmen crises in Oyo and Ondo states
- Saraki called on President Buhari to take strong actions to address the brewing crises, noting that Nigeria's unity is being threatened
- The Kwara-born politician also sent a message to his former colleagues at the National Assembly to help the executive with relevant legislative intervention
PAY ATTENTION: Join Legit.ng Telegram channel! Never miss important updates!
Dr Abubakar Bukola Saraki, the immediate former president of the Senate, has spoken on the brewing herdsmen-farmers crises in two southwest states; Oyo and Ondo states.
The former Kwara governor said he is concerned with the development in the states in which quit notices were given to Fulani herders and the property of some herdsmen in some parts of Oyo state were subsequently burnt.
Saraki in a statement posted on his official Facebook page on Sunday, January 24, and sighted by Legit.ng noted that the development has increased the tension in the country.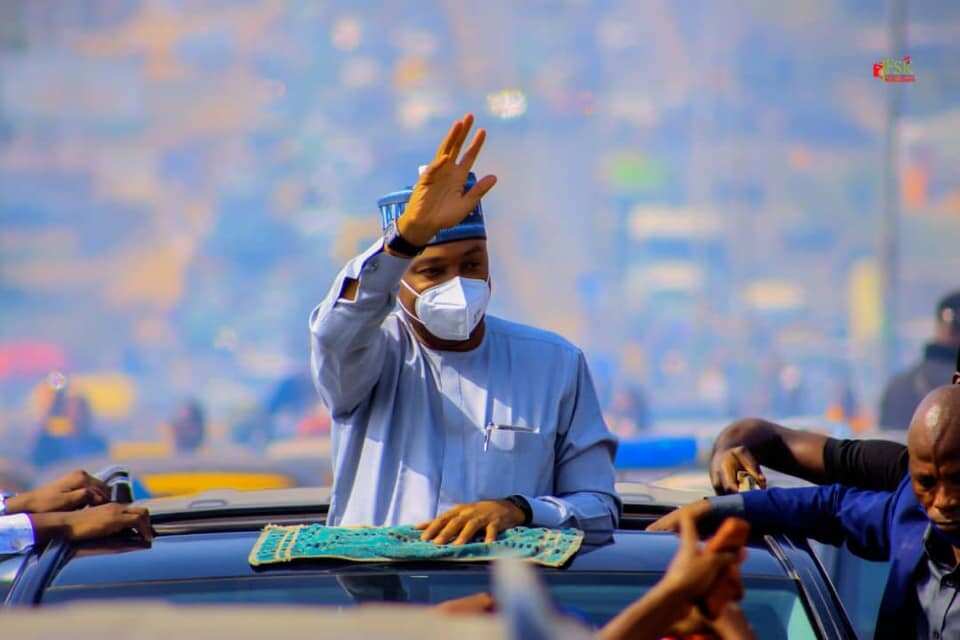 The former Senate president said the herdsmen crisis constitutes a threat to Nigeria's unity. He strongly appealed to every Nigerian to work for peace and take initiatives that can douse tension.
Silence from leaders worrisome
Saraki in the statement also noted that some key stakeholders in the country have been silent on the brewing herdsmen crisis.
His words:
"The deafening silence by key stakeholders, leaders and others who we think should speak out is worrisome. This silence is a dangerous tell-tale sign that things are wrong."
Message to President Buhari
Saraki also made a passionate appeal to President Muhammadu Buhari to take important measures that will reassure Nigerians that he is working on addressing the crisis.
He advised the president to rally all stakeholders to a round table in order to discuss and find appropriate solutions.
Saraki also urged the National Assembly to provide the legislative inputs that will help the executive arm.
Nigerians react
Reacting to Saraki's statement on Facebook, Chukwuemeka Ojielo said:
"Buhari is providing leadership! Yes we have security challenges and he's addressing it!. Whoever knows what he (PMB) doesn't know should for the sake of patriotism provide the details to him."
Victor Ehirim said:
"Thank you so much sir for lending your voice to this matter.
"But Sir, in as much as I have a very high regard for U.
"I would want to ask if you came out to speak and condemn the ultimatum given to IGBO's in the north by a man to leave the north??"
Sylvester Paul Mabweh said:
"God bless u sir, but the problem of Nigeria rest on injustice, corruption and unemployment. The elite are the cause..."
Harris Kange Raphael Sesugh commented:
"Even when you two were supposed to be working in synergy for the peace, unity and progress of Nigeria, did he ever listen to your advice? If he didn't, how much more, now that you are no longer a part of the 'game'?"
Chris Ogbekhiulu said:
"Tough for you Oloye! You did save Nigeria from what we are seeing now! If not for your being Senate President during the first leg of this government we would have been in this mess much earlier than now.
"I wanted to use this opportunity to thank you for your unappreciated intervention that postponed these crises we are now in!"
Ibironke Akinyemi said:
"I don't even know what to say to all this, Your Excellency. There is palpable fear everywhere. Inflation and insecurity remains unchecked.
"No jobs for the youth.I just hope people like you who have connections in high places will continue to speak up and speak out.May the labour of our heroes past not be in vain"
Kanmi Kayode said:
"Sir, I always admire you as a discreet, frank and cautious individual. Your call and plea are necessary, but I doubt if they are timely.
"I hope it is not late already to stop a government that's bent on running itself into a huge crisis and a fall. Nevertheless, one must appreciate your good heart. Many thanks Sir."
PAY ATTENTION: Install our latest app for Android, read best news on Nigeria's #1 news app
In another related report, Nigeria's prominent human rights lawyer, Femi Falana (SAN), has accused the federal government of portraying itself as the defender of herdsmen in the country.
Falana, therefore, called on the government to defend the rights of all Nigerians, irrespective of tribe or class, and stop portraying itself as the defender of herders alone.
Source: Legit