NDDC sole administrator: Annkio Briggs asks Niger Deltans to support Buhari's appointee
President Buhari is believed to have made the right decision in appointing Effiong Okon Akwa as NDDC's sole administrator
This is the position of foremost Niger Delta activist, Annkio Briggs, in a statement to journalists
According to her, the people of Niger Delta should give their support to the federal government's appointee
PAY ATTENTION: Click "See First" under the "Following" tab to see Legit.ng News on your Facebook News Feed!
Effiong Okon Akwa has received the backing of a foremost Niger Delta activist, Annkio Briggs. Akwa was appointed by President Muhammadu Buhari on December 12, 2020.
The chartered accountant and solicitor of the Supreme Court has been asked by the FG to supervise the commission following the dissolution of the Professor Pondei-led interim management committee.
Briggs who spoke to journalists on Thursday, January 21, in Portharcout, Rivers state, called on all the people of Niger Delta to forget the political affiliation and support the new administrator for the benefit of the region.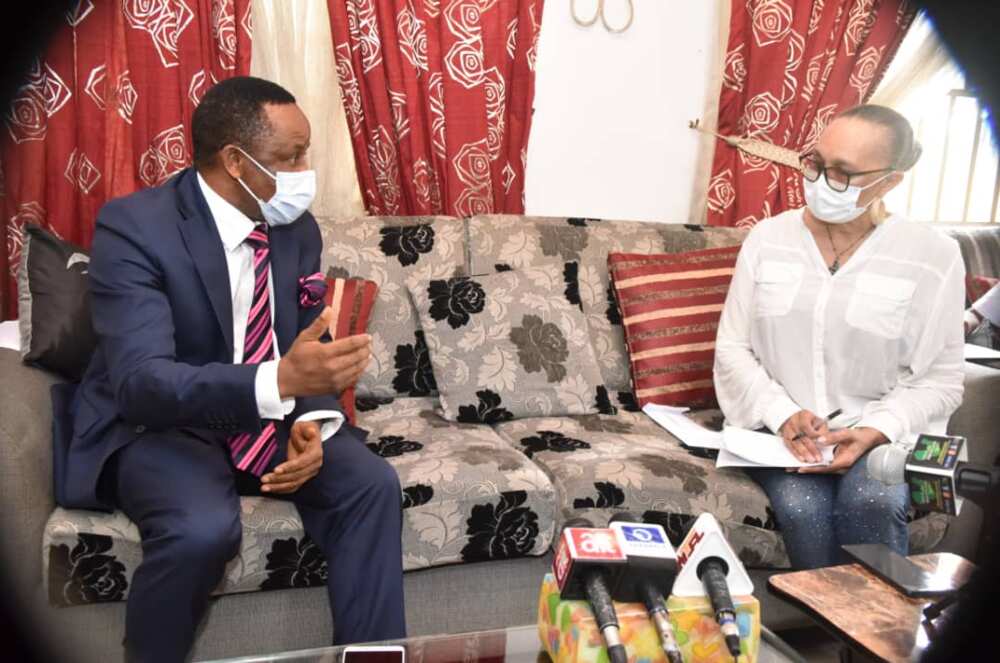 She urged Niger Deltans to look inwards and learn to solve their problems without looking to external people for solutions. She insisted that the people can solve their problems themselves.
Going further, she alleged that some people are deliberately sabotaging the NCDC because of their selfish interests.
She also said the sole administrator should not be blamed for his appointment.
She said:
"He as far as I am concerned, he was appointed and he has done anything bad that I see for now. If he has done something I see that I don't like, I will be the first to speak out. But for now, our attitude towards this is s a wrong attitude and we should change it towards the right attitude," she said.
"Politicians should not trade with the position of the Act whereby one politician from Bayelsa is ready to trade the position that should go for Delta State in return for position that should go for Bayelsa. It shouldn't be like that. If it is meant for Bayelsa, it must go to Bayelsa. What is meant for Delta should go to Delta. After all the former MD, was he not from Akwa Ibom? Did you see us fighting against him? We didn't. So this new attitude that has manipulated itself, that is manipulating our is evil and we have to stop it. It won't get us anywhere."
The activist also said that attempts to sabotage the forensic audit of the commission must be resisted.
Meanwhile, Legit.ng had reported that following the setting up of regional security outfits in different parts of the country, the Ijaw Youths Council (IYC) has revealed that the Niger Delta will soon create its own body.
The Nation reports on Friday, January 1 that IYC president, Peter Timothy Igbifa, confirmed this during his New Year day address in Port Harcourt, the Rivers state capital.
Igbifa explained that the worrying security cases that the south-south zone has been experiencing have necessitated the need to create an outfit which is similar to the southwest's Amotekun.
Operation Amotekun: Should it be replicated in other regions? Nigerians react | Legit TV
Source: Legit.ng