Trump shares result of poll showing 98% of voters don't want him to concede defeat
- A poll has shown that out of 192,774 participants, only 2,181 want US President Donald Trump to concede defeat
- The poll appears to further motivate Trump's bid to overturn Joe Biden's win in the November 3 election in court
- Trump's legal suits are getting dismissed in court and the piling losses are pointing to slim chances of him reversing Democratic's win
- Biden has already named a team he envisions to work with and has been given a nod to access daily presidential briefs
PAY ATTENTION: Click "See First" under the "Following" tab to see Legit.ng News on your Facebook News Feed!
A recently conducted poll by a US-based media house has shown that most participants do not want President Donald Trump to concede defeat.
According to the poll by Newsmax, out of 192,774 people who voted, 98.9% (190,593) voted NO meaning they don't want Trump to stand down and acknowledge he lost the election to Democratic candidate Joe Biden.
Those who said Trump should admit defeat was a meagre 1.1% which translated to 2,181 votes.
The poll caught the president's attention and he shared it on Twitter with a message indicating he plans to continue pushing his bid of overturning Biden's win in court.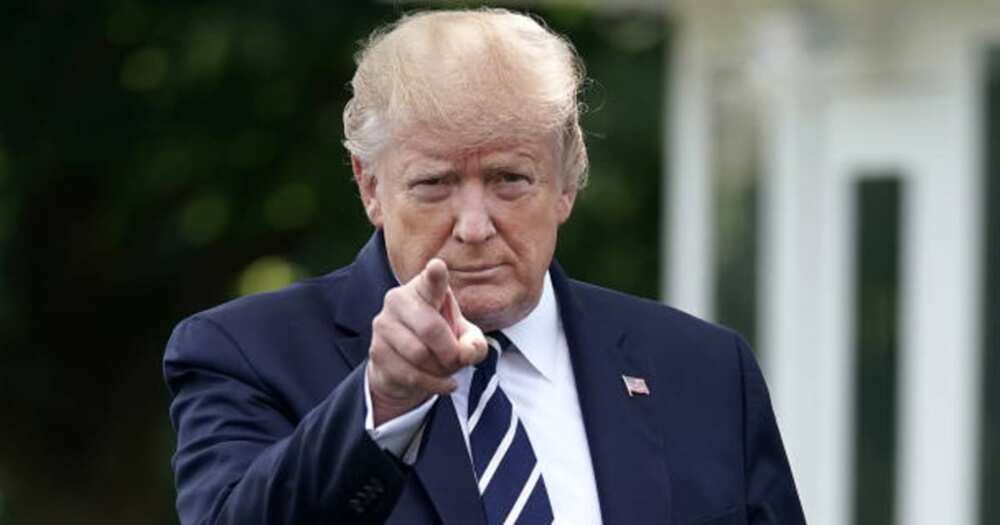 "For the good of our country, we must prevail," said Trump.
Newsmax now seems to become one of Trump's supporters' favourite channel.
The president and his followers have been fans of Foxnews but things appeared to have gone sour shortly after the election when the news outlet seemed to acknowledge Biden was winning the poll.
Meanwhile, some members of the Republican Party have continued to contest the result of the US presidential election which projected Democratic candidate, Joe Biden as the winner of the poll.
According to Bloomberg, a group of Pennsylvania Republicans has filed an emergency lawsuit seeking to block certification of the election results in favour of Joe Biden in the state.
The petition was filed in the state ahead of the Monday, November 13, deadline for Pennsylvania counties to certify their voting results.
A Trump ally, US Representative Mike Kelly, is reported to be among the plaintiffs seeking to stop election certification in the state.
Covid-19: Trump fulfills promise to Nigeria, presents 200 Ventilators to health ministry | Legit TV
Source: Legit